Here's a large collection of old and new images from my apartment. I've posted some of these in other communities, so I apologize to those who are sick of seeing my place. I'm Leanna, I'll be 23 in a few days, and I live in a two bedroom apartment in San Francisco with a guy roommate (I'm not sure how much he appreciates the dominance of pink in our home, but he moved in a year after I started living here, so tough luck for him). Onward to my beloved apartment...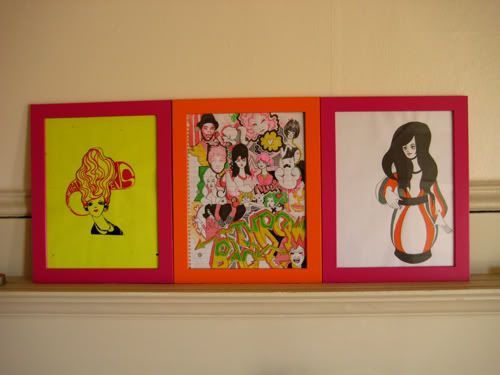 Plaque on my bedroom door.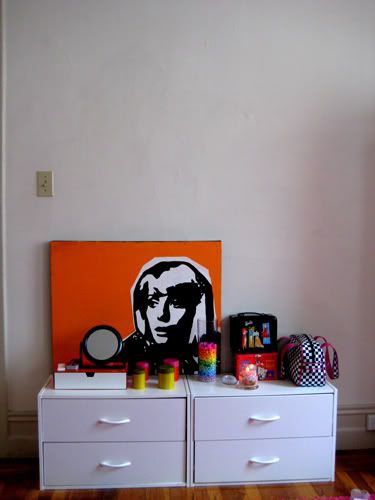 My dresser.
Top view.
Two sides of my bedroom (when I first moved in two years ago).
And how it looks currently with the addition of an extra dresser and bookshelf.
A slightly more recent picture of my shelves.
Closeup of my record player.
My bed
Alternate bed sheets, haha.
Drawing on my bed.
The view from my bedroom window.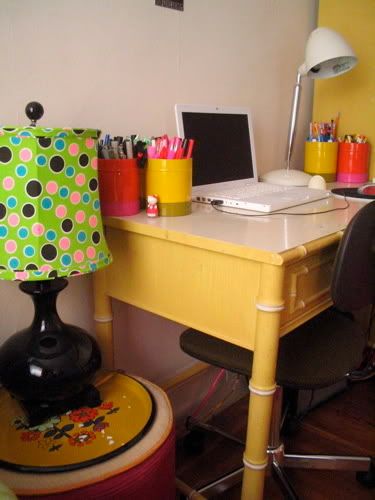 Nightstand and desk.
Decorations above my desk.
The pens on my desk.
Notepaper holder on my desk.
The top of my bookshelf with one of my hand-shaped bookends.
Bookshelf closeup.
My messy (but useful) closet.
My large Warhol print, vintage Samsonite luggage, and record collection.
Living room.
The large tin next to my tv which contains my N64 and games.
The front window in the living room (during Christmas time, the lights aren't there year-round)
The view from the front window.
Bathroom.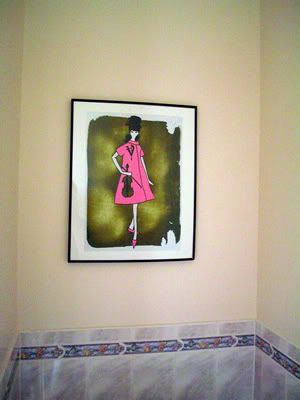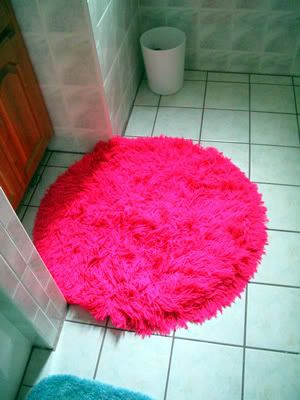 Bathroom details.
Dining room.
Dining room table.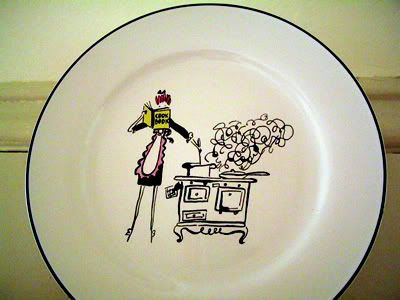 One of the decorative plates in the dining room.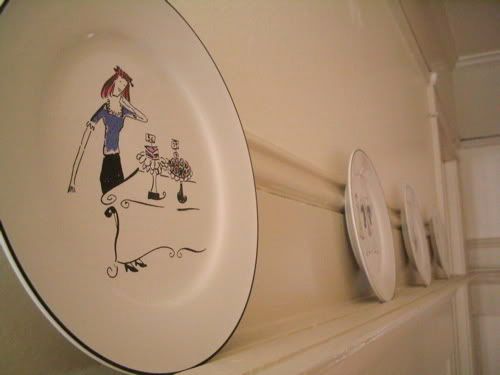 And another.
A current view of the cabinet.
A closeup of some of the things in the dining room cabinet.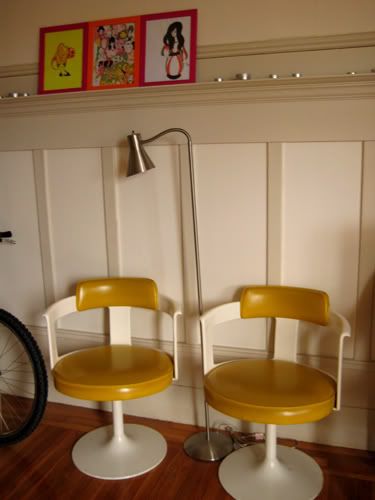 The wall opposite the dining room table.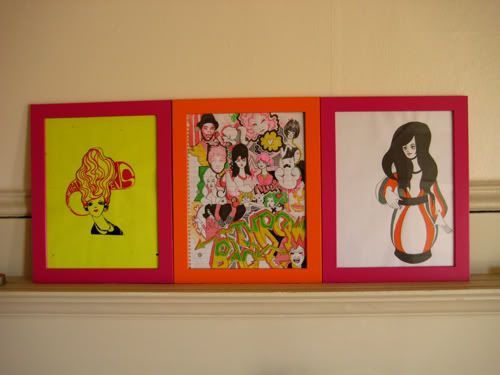 Closeup of the art.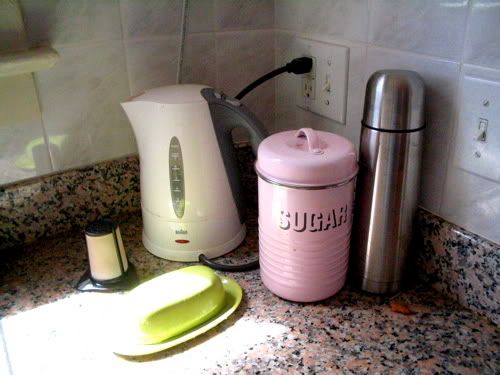 Kitchen-y things.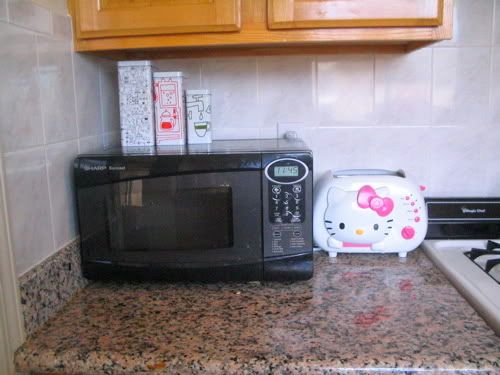 Hello Kitty toaster.
Tea tins.
View through the kitchen to the dining room.
My carnivorous plants on the back staircase/balcony recently.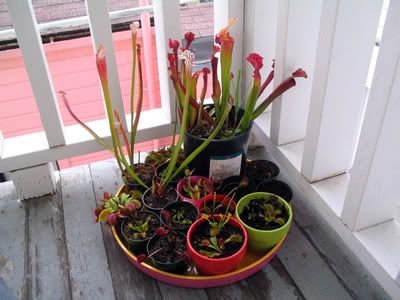 And a while ago when they were looking quite a bit prettier.
Feel free to ask any questions you may have. :]