A 2 bedroom unit in a low-rise building from 1911. My partner and I moved in on October 15. We got a paint allowance - we picked fairly bold colours because that's what we like. I really love this place - we have much more storage, including a storage unit downstairs, and so we have way more space and we've really put a fair bit of thought into all of it. ETA: Thanks everyone for the kind words! yellow hallway - we originally bought this colour for the living room, but it was way too bright for such a big space. in the small hallway (i think) it looks great - i do love the colour so i'm glad we were able to use it somewhere.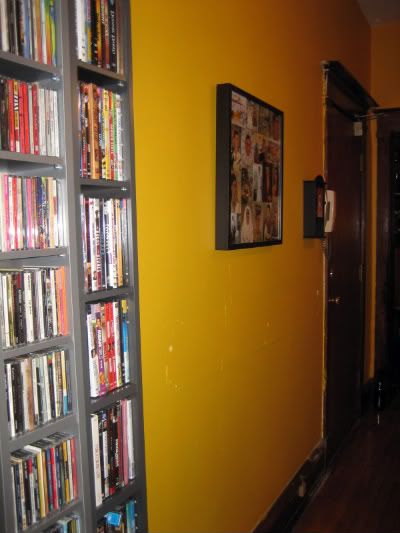 key holder - a gift from my partner's mum. it was originally a light wood with a picture of some leaves or something on it. i painted it and replaced the picture with a postcard.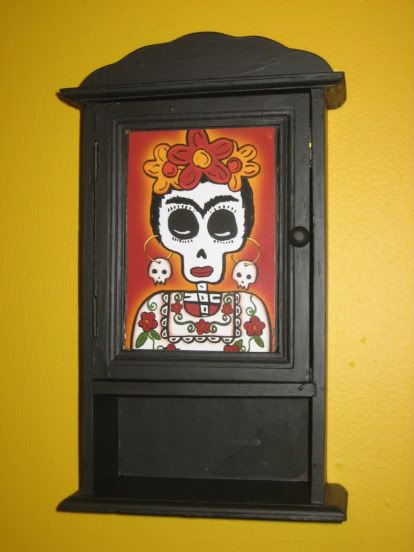 bedroom
curtain that i "made" for the bedroom (my mom has my sewing machine right now, so i used hem tape and curtain clips).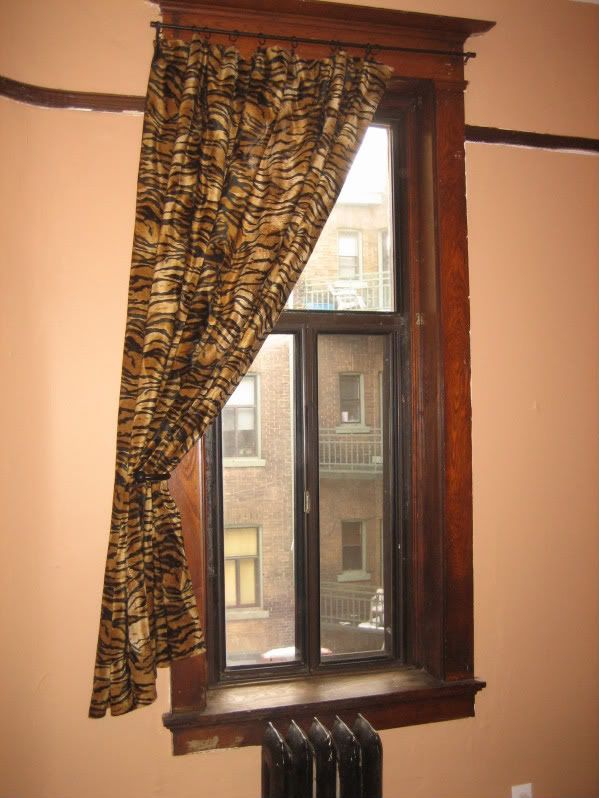 the blue room - the second bedroom, aka the music/office/guest bedroom and someday maybe a nursery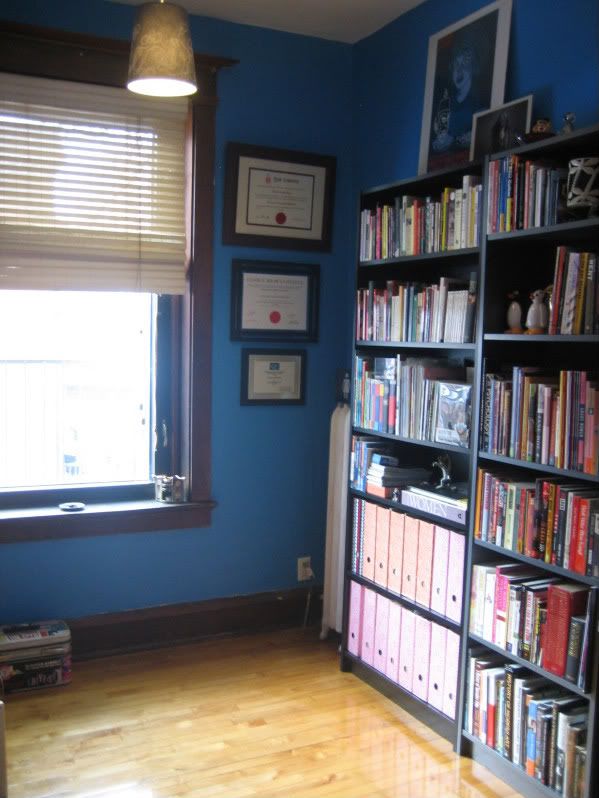 collage of postcards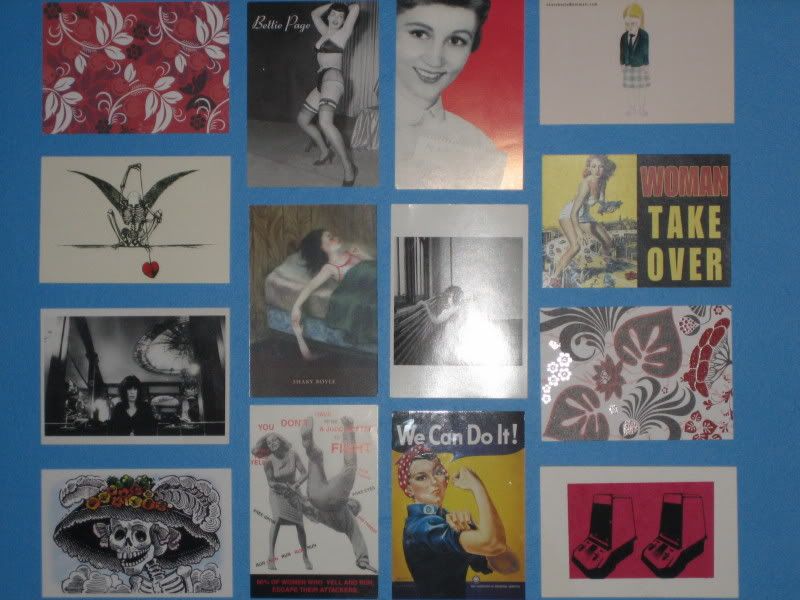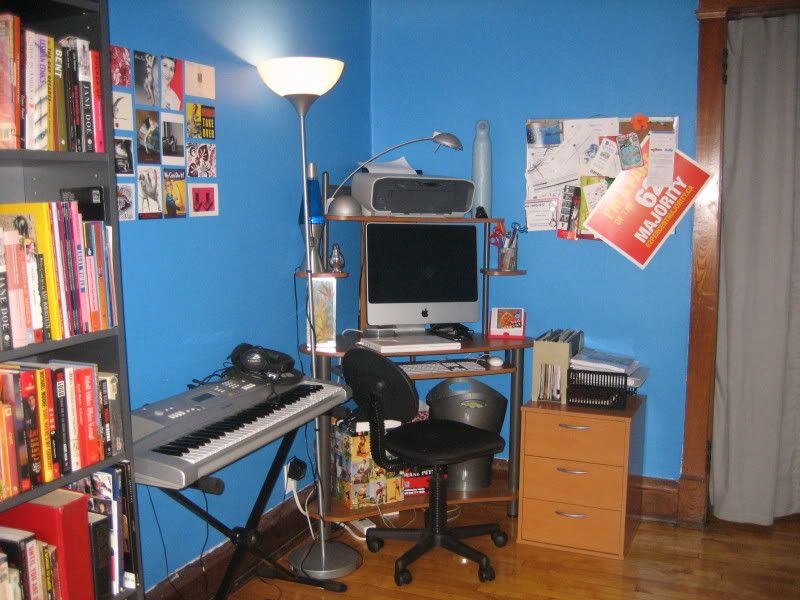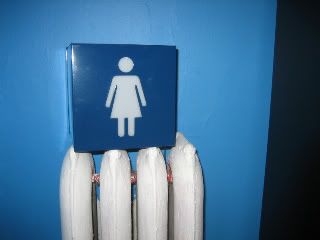 curtain that i "made" for the kitchen (fabric from ikea, matches the walls perfectly!)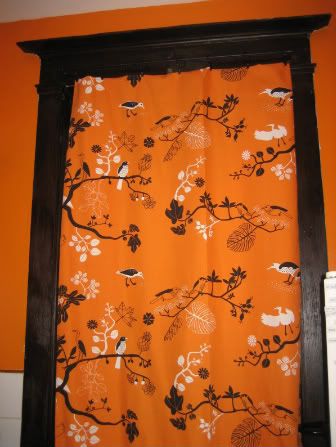 faux window in the kitchen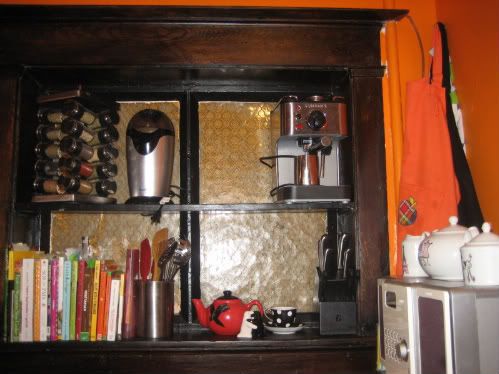 the hot pink bathroom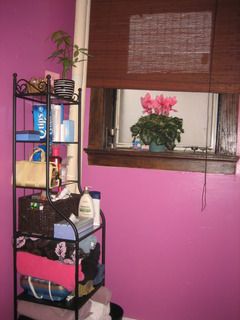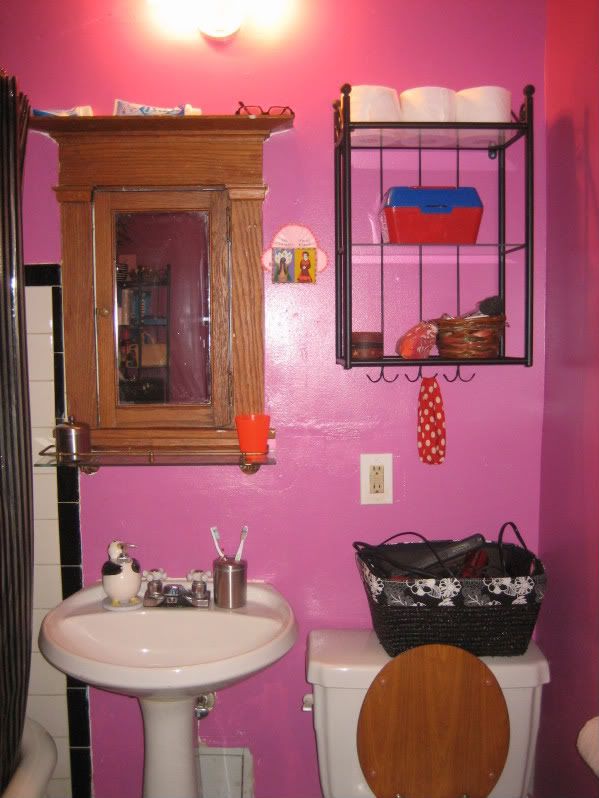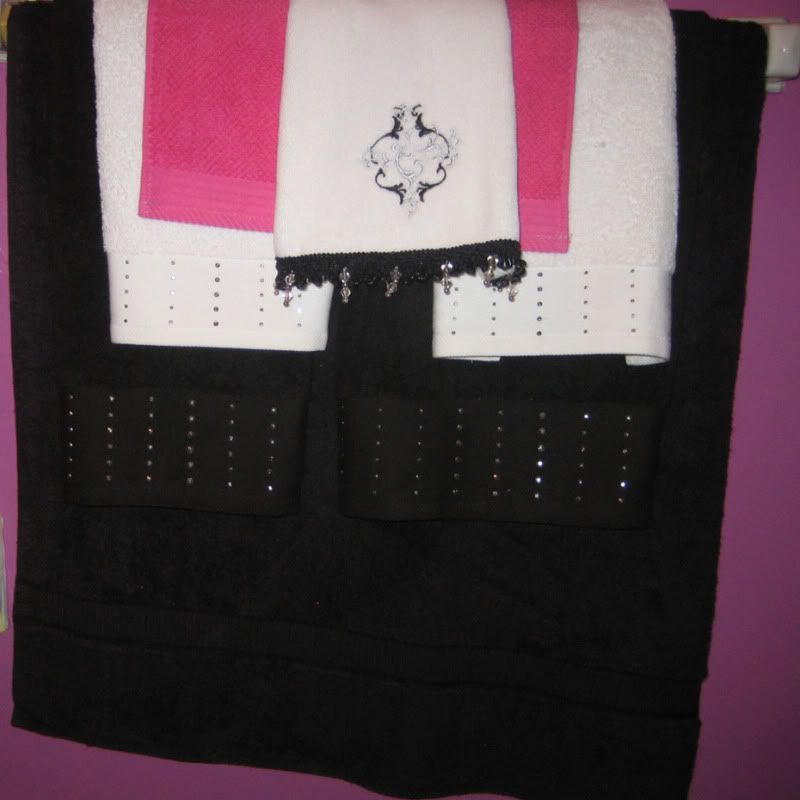 clawfoot tub - a major factor in our decision to take this place!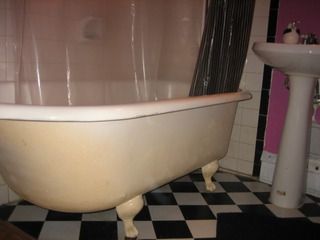 Living room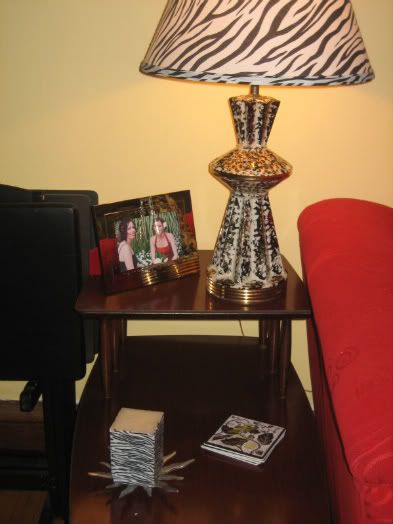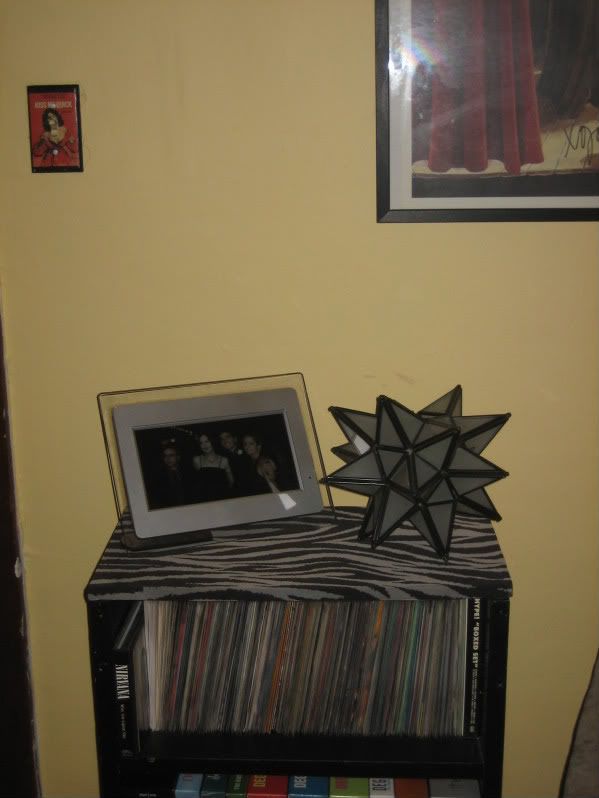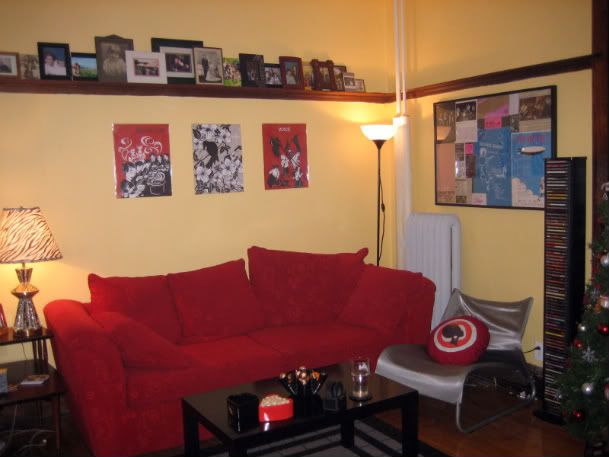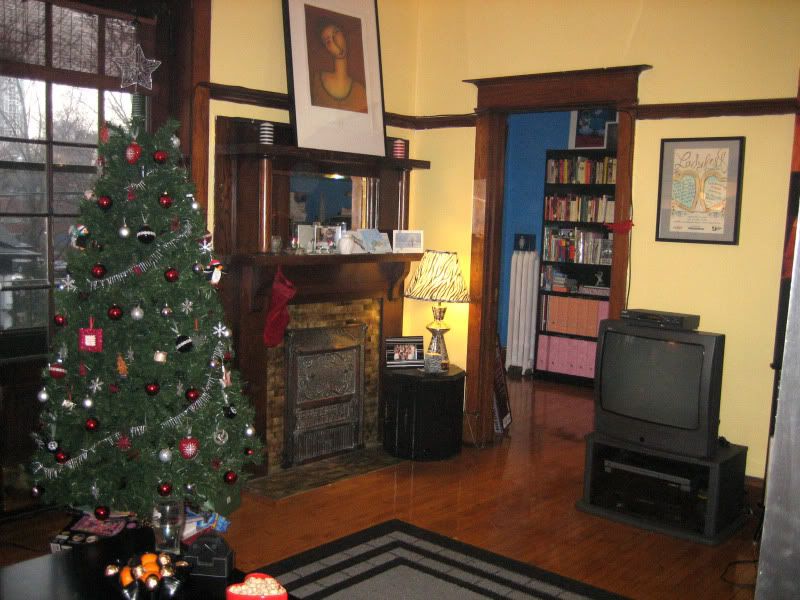 oh, and here's the layout (roughly)