Hi everyone - I was lurking some DIY/home decorating communities and liked this one the best. I wanted to share some pictures of my flat, currently inhabited by myself, my partner, our two kitties, shih tzu, and dwarf rabbit. Sorry the pictures are of a crappy quality, I took them with a broken digital camera and haven't yet bothered to take pictures with my new one.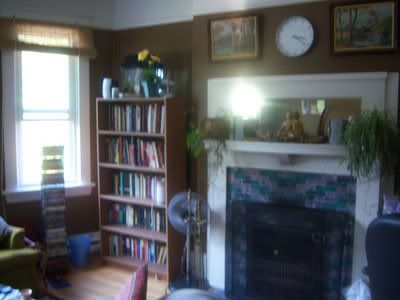 The living room, complete with the lovely marble fireplace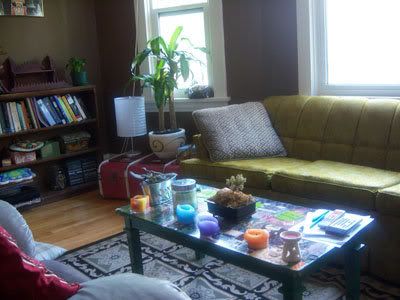 Living room view #2, we just got a new coffee table for Christmas (a 2-level glass top mahogany sort.. gorgeous!) but that one added so much charm to the room.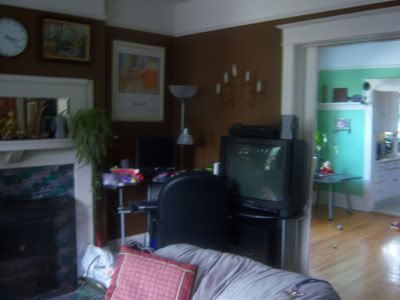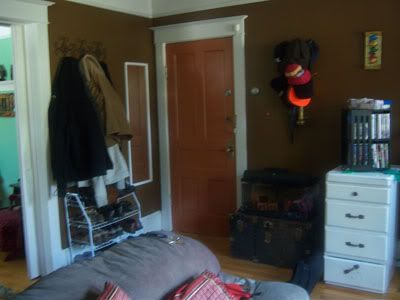 Views # 3&4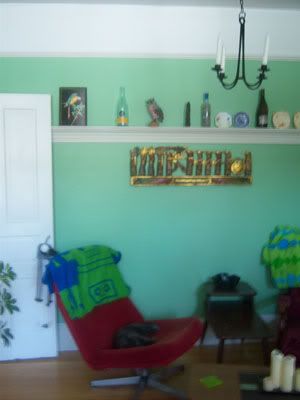 The middle/sitting room... we recently rearranged this one to look much nicer, but this should give you an idea of how it looks. I love the old hardwood molding around the upper half of the wall.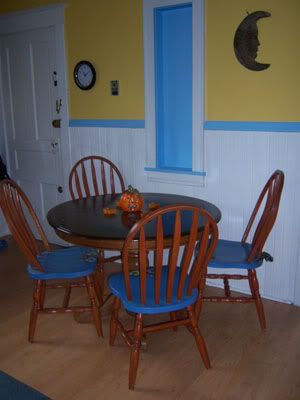 Our eat-in kitchen. We replaced ugly old vinyl with laminate wood flooring.. not quite as nice as the real hardwood floors in the rest of the house, but a definite good choice for a flat that we're renting!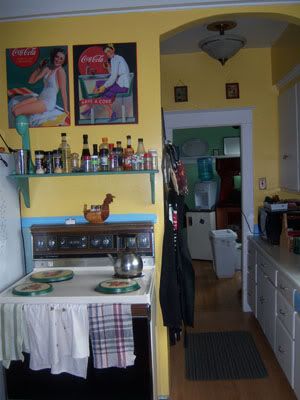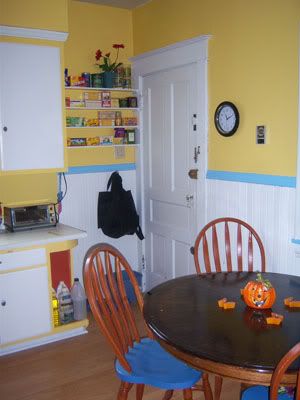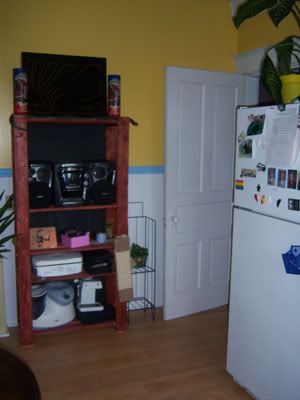 More views of the kitchen. It's really huge, which I love, and the yellow we chose makes it so warm and inviting.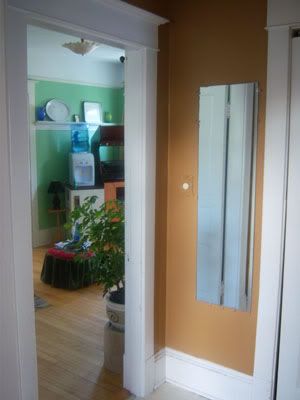 The hallway connecting the bedrooms and bathroom with the kitchen on one side and the middle room on the other.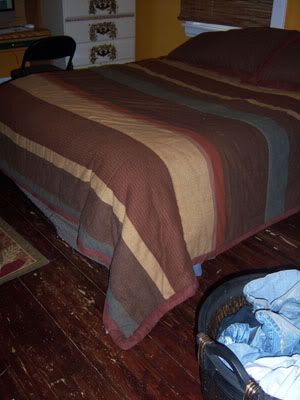 Our bed... so hard to get out of in the morning!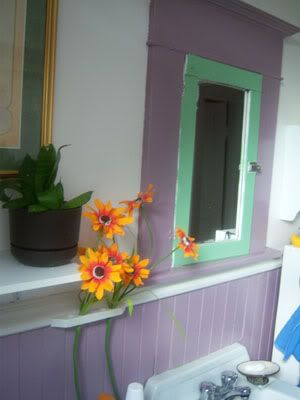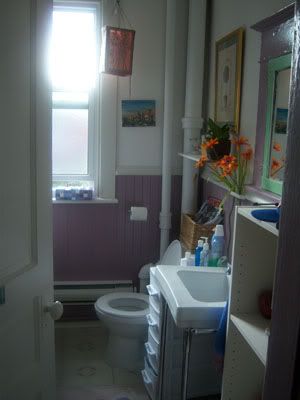 The bathroom! It's a bit small, but worth it for the size of the rest of the flat.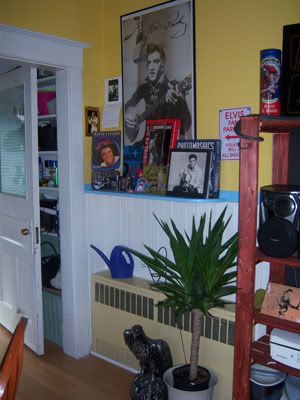 Going out to the sunroom.. unfortunately no pics of that, since we close it up for the winter, but it's just a long white room with a huge papasan chair and giant windows running the length of it. There's also a guest room which we've done up pretty nicely but i don't have pictures of that either! I have to get on that.. Thanks for taking a look!