My little spot in sunny St. John's, NL. For those of you who have been here, you'll know that "sunny" was a joke. We actually get the least number of sunny days anywhere in North America. Awesome.
curtains and rod were about $20 in total at Piper's, lamp was $9.99 at Bargain Giant, the blanket is over the futon in this picture and it stays there most of the time for cat hair unless I have guests over
tiny bathroom!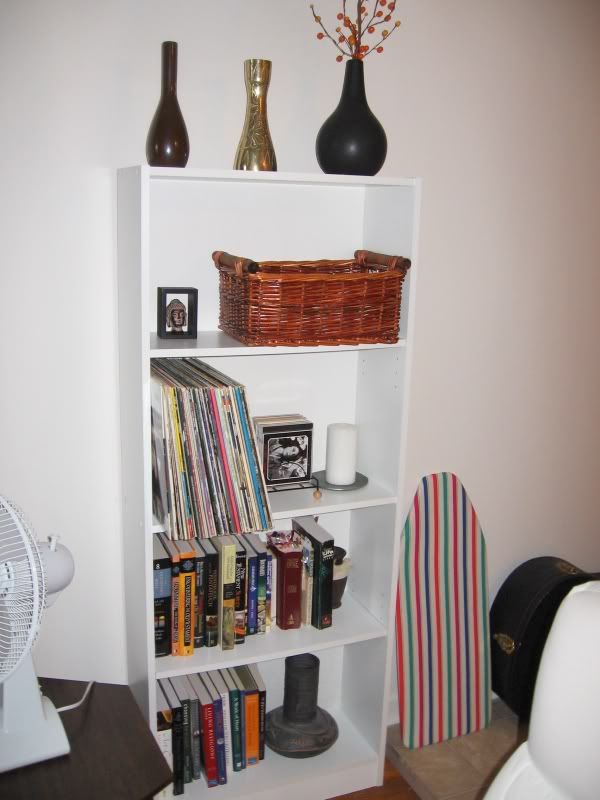 Buddha head was bought at Dollarama, the vases were Wal-Mart except for the brass one which was found at a thrift store, it was around $5 and says handmade in India and the creators name on the bottom
the coffee/end tables were bought second hand, $25 for the set, the futon was second hand and $75
the white chair was second hand, 15$, and the cushions were 5 bucks each at Bargain Giant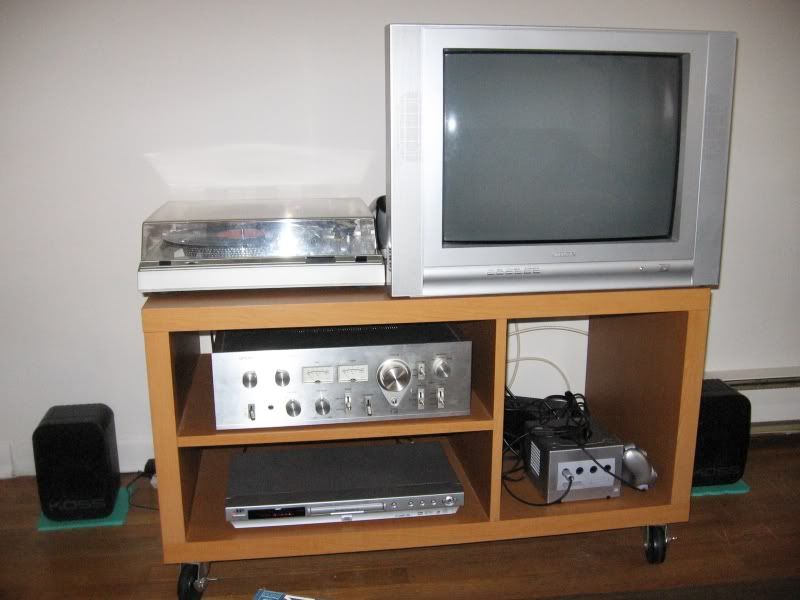 the entertainment unit I found out with the trash on my street, the TV and amp were Dad's and the record player was thrifted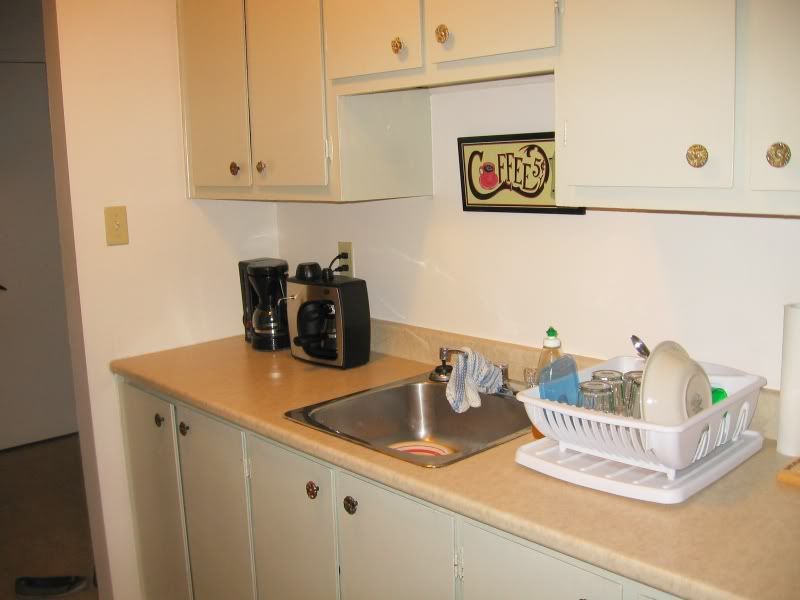 coffee sign was a Dollarama find, the expresso/cappuccino maker was $20 at Wal-Mart and it works amazingly well, three cheers for Durabrand
the clock came from Wal-Mart, I lovee it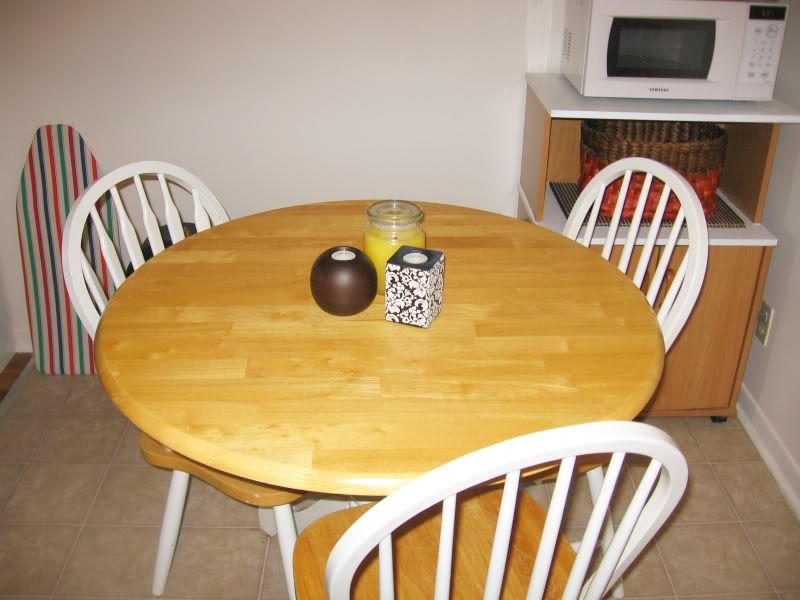 the microwave stand was a trash find, the table and chair set was $50 and the candle/holders were a dollar each at Dollarama...I love Dollarama, the ironing board belonged to my Mom in the 60s
cannisters...Dollarama, vase thingie....Dollarama, salt/pepper shakers...Dollarama, the wine bottle came from a 300$ bottle of port a friend had and was not drank by me, I just thought the bottle was snazzy (it has a ship crest in the glass), the box on top of the fridge is from Dollarama also, it holds recipes...the cat likes to sleep behind the box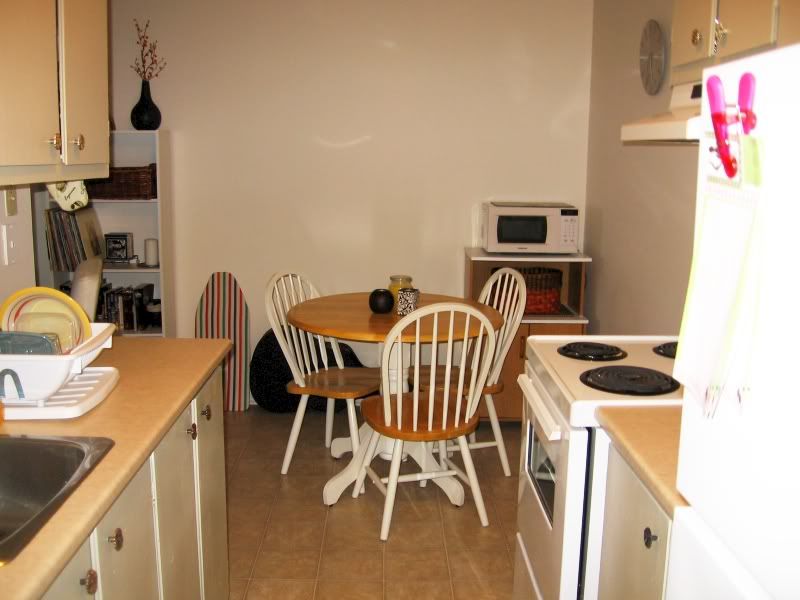 kitchen overview This place was put together on a virtually non-existent budget. Everything you saw was second hand and hella cheap, free trash finds, dollar store or thrifted. I know it still needs a lot of work, mainly I find it looks too empty. Pictures of my bedroom will come when it's finished.