Hello, I'm new to this community! My name is Cole, and I live with my 16 month old daughter and my boyfriend in a small two bedroom apartment. I'd like to say that these pictures are almost two months old now, and a bit here and there has been added around my place. When things are more put together, I'll update.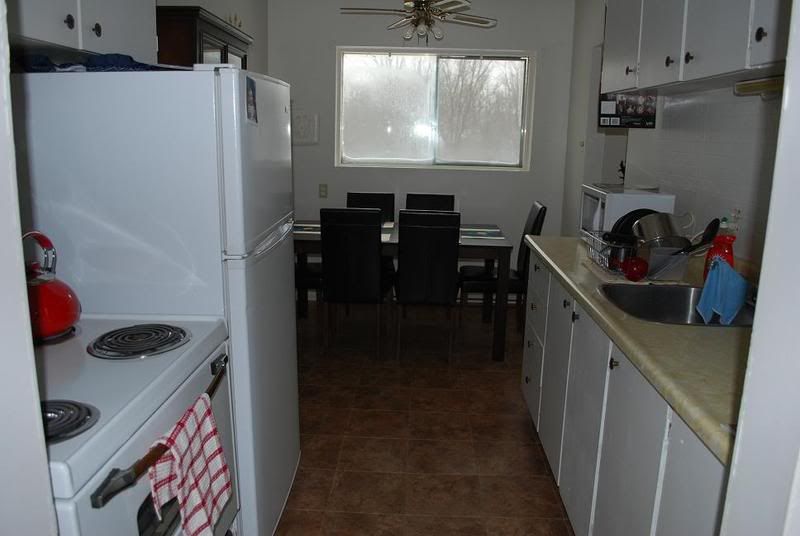 Here is my kitchen, which is to the left when you first walk in.
This is the "dining area".
Here is my living room. However, we now have a large coffee table and end tables with lamps, and leather curtains. Other than that, it's pretty much the same.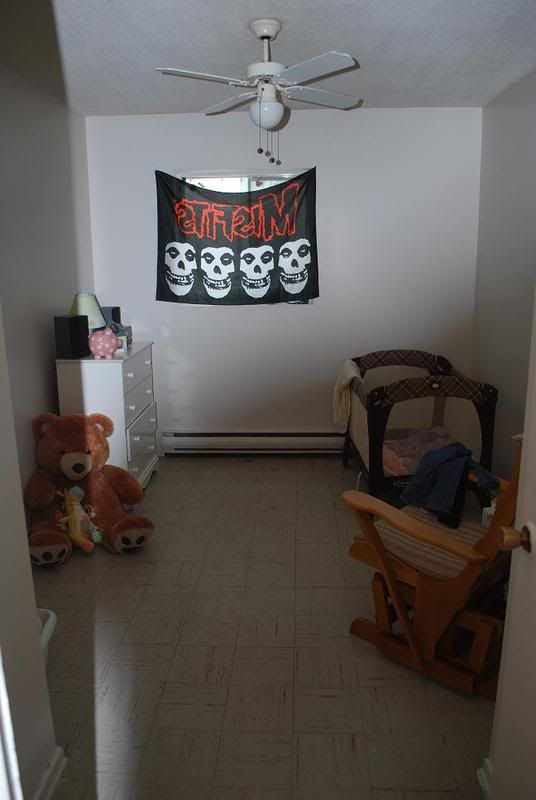 This is my daughter's room the second day we moved in, before we brought her crib and everything over. But now it's all set-up!
My pinky-beige bathroom! Not much I can do about that, but there is a white cabinet about the toilet now.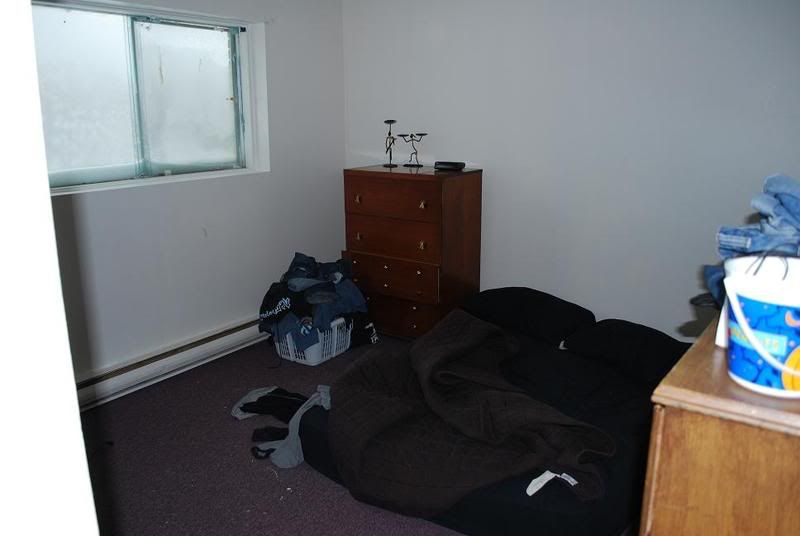 And finally my bedroom which is still by far the worst looking room even though we now have a bedframe, some tacky curtains my Grandma lent us and end tables and two dressers that look nothing alike! lol. But I love my apartment and I can't wait until I paint the walls, get a bookshelf and computer desk and finally, get my bedroom looking pretty! I'm not too sure this is allowed but, I wouldn't mind a couple suggestions for paint colours? I've been trying to think of the perfect colours forever! My ideas are: Red for the kitchen. A light teal colour for the living room. And plum for my bedroom.