The question plant first. The graft on this guy is dead. Can I do something about that? Just cut it off?
For contrast, this guy's graft is doing just fine:
Jade has been turned around since she was stretching to the sun.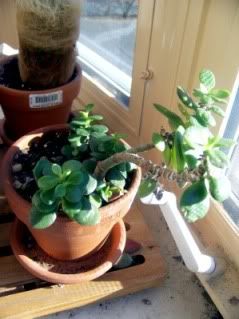 Redman gets redder as time goes by.
The Brain needs a new pot, I think.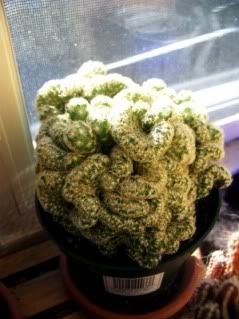 Pinchy's tops are, well, pinched. This has led me to question-- do plants grow from the ground up or from the tops up.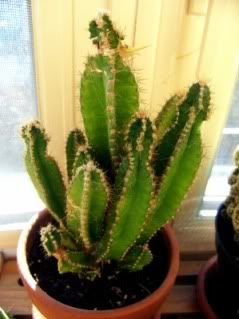 Tall Man and Little Brother. It's not crazy that I've named them all, is it?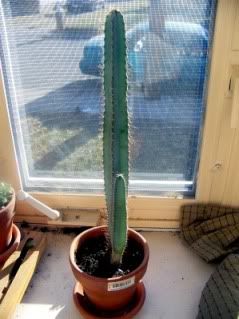 Dirty Hairy's hair takes a long time to turn white.
If anyone knows the real names of these guys, I'd be happy to hear them.