I just recently joined this community. This is
my room
as it existed a couple months ago, though it's usually not that clean:-) I've loved unicorns since I was very young, which is why there are a lot of random unicorns. My room is quite small and my bed takes up a lot of space. I have a few other similar things (a new unicorn print, over my unicorn calendar which you can't really see in these pictures, next to my closet).
On the wall is a Lady of Shallott poster, by Waterhouse.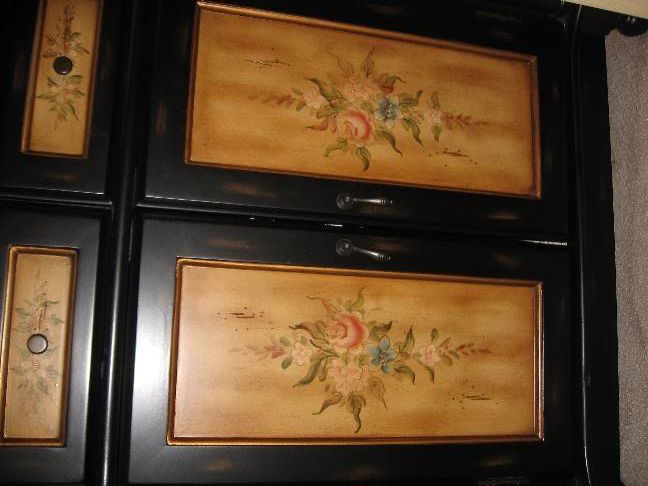 The cabinet my television sits on, from Hobby Lobby.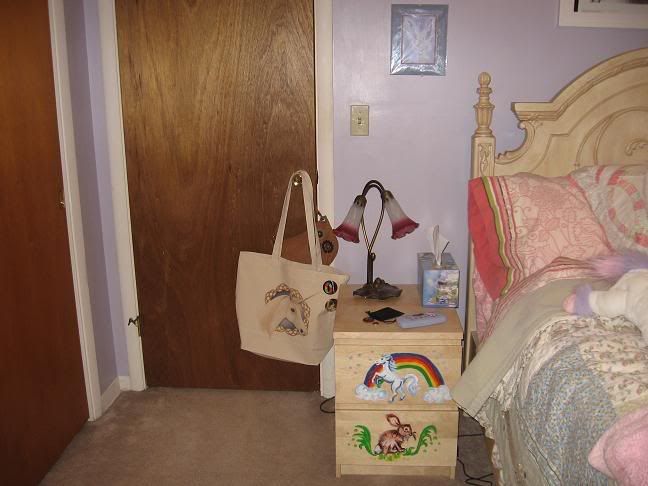 The little night dresser I painted.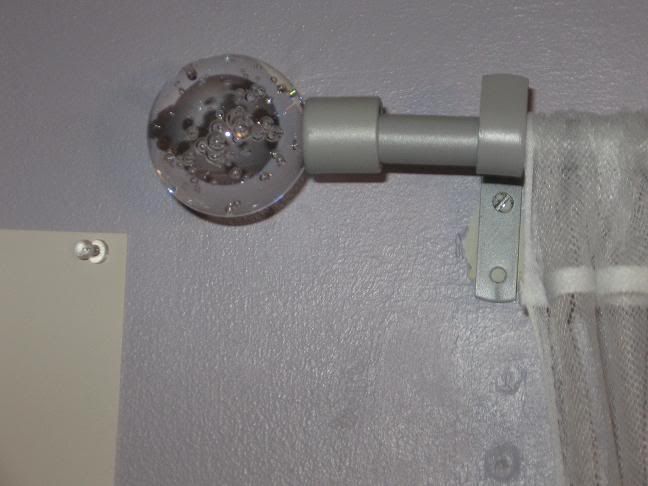 The little ends for my curtains.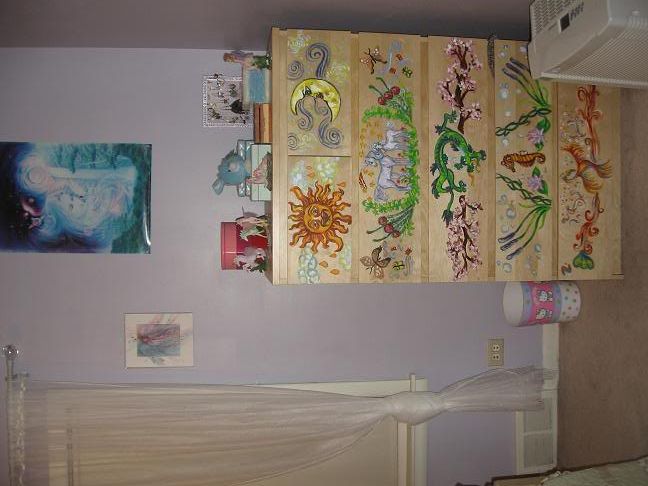 My dresser, which I painted, and a couple fantasy pictures.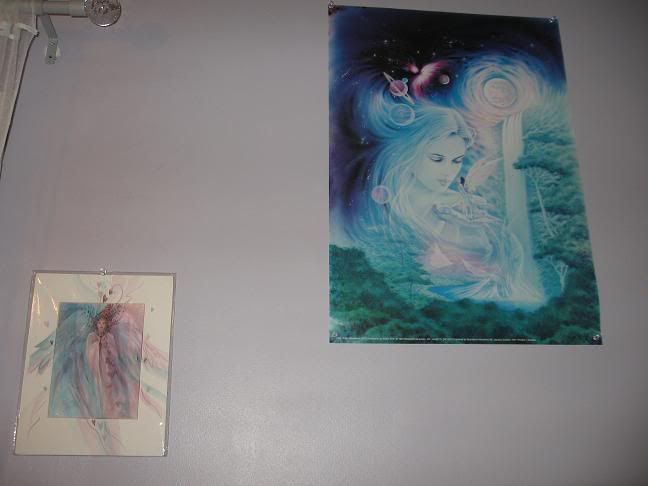 Close up of the poster and the angel print.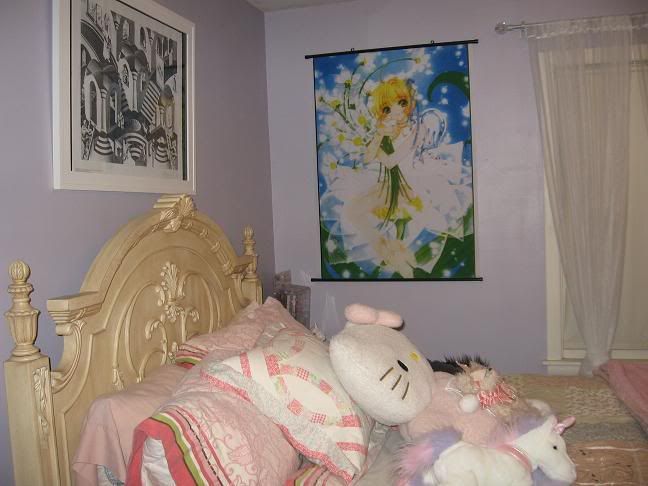 A Cardcaptor Sakura wallscroll, as well as my stuffed animals and bed and an M.C. Escher poster over my bed.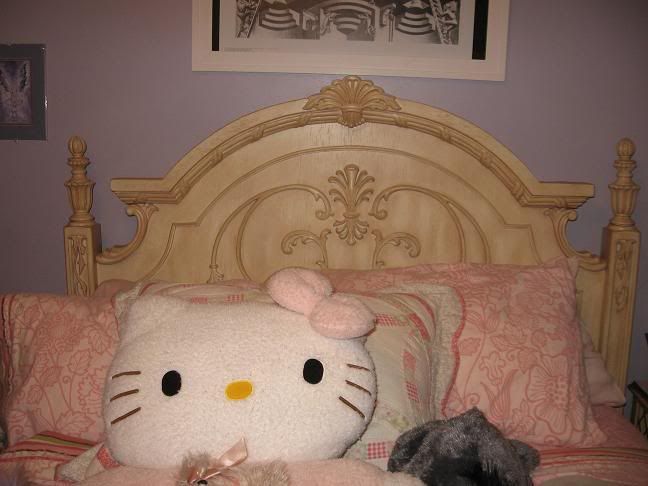 The headboard of my bed.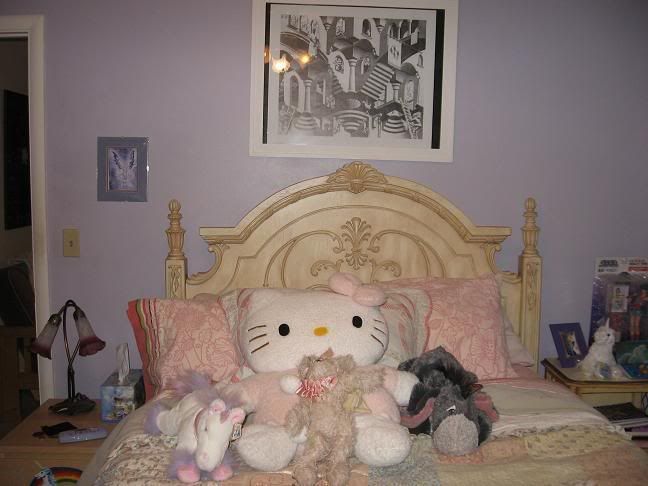 A more distant view.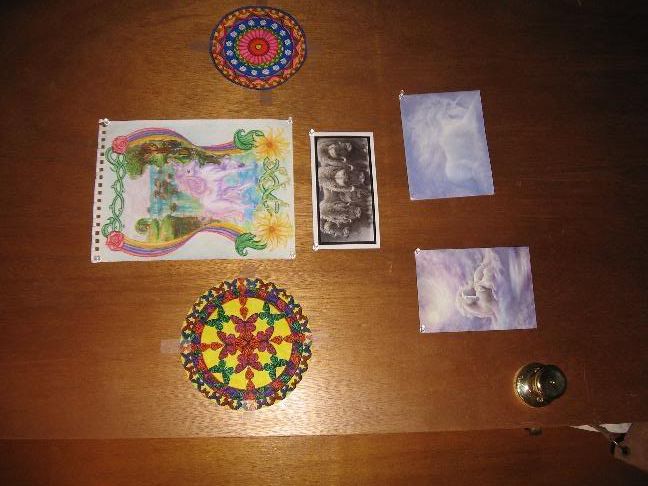 My door, with mandalas, unicorn stuff, and a postcard of Musk Oxen from my last trip to Alaska.