heyy, just joined. i'm margot, i'm 19 and i live in philadelphia. here is my bedroom at my apartment. there's a huge snowstorm tonight, so this community has been keeping me occupied all day, so thanks :) hahah. i used flash for two of these pictures and forgot to turn it off but didn't feel like retaking them, hah. bayside and joe jonas posters. and my welcome home signs my friends/roommates made me when i came home from tour this summer. :)
loooove these birds. got them at target.
acceptance, fall out boy, bayside posters. box of stuff i need to throw out. frames, painting, and records i need to hang.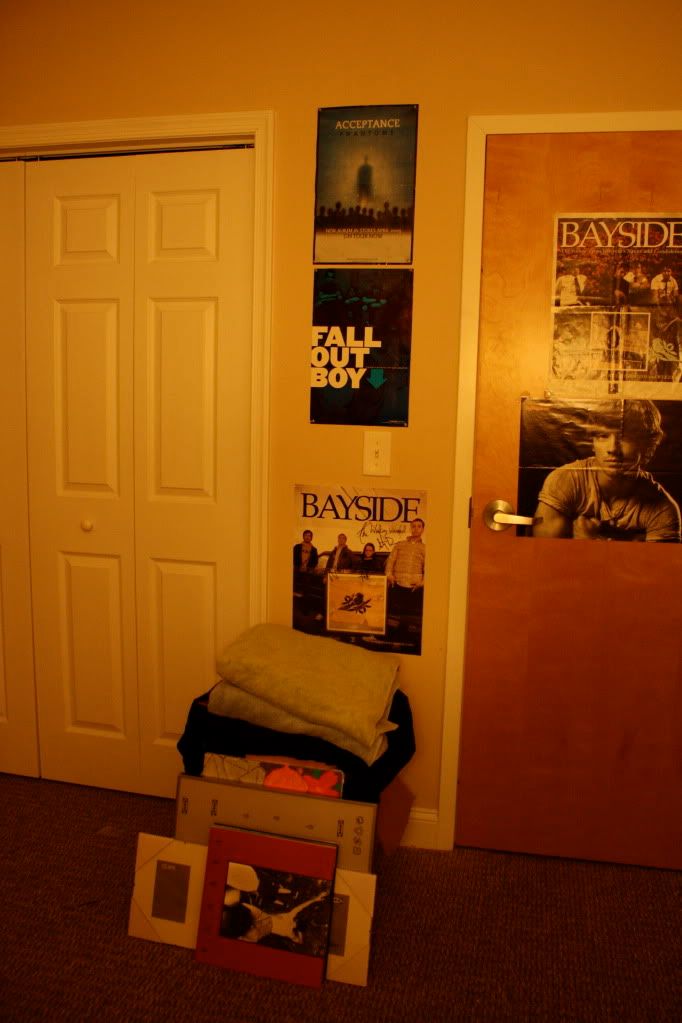 bookshelf mostly comprised not of book....ha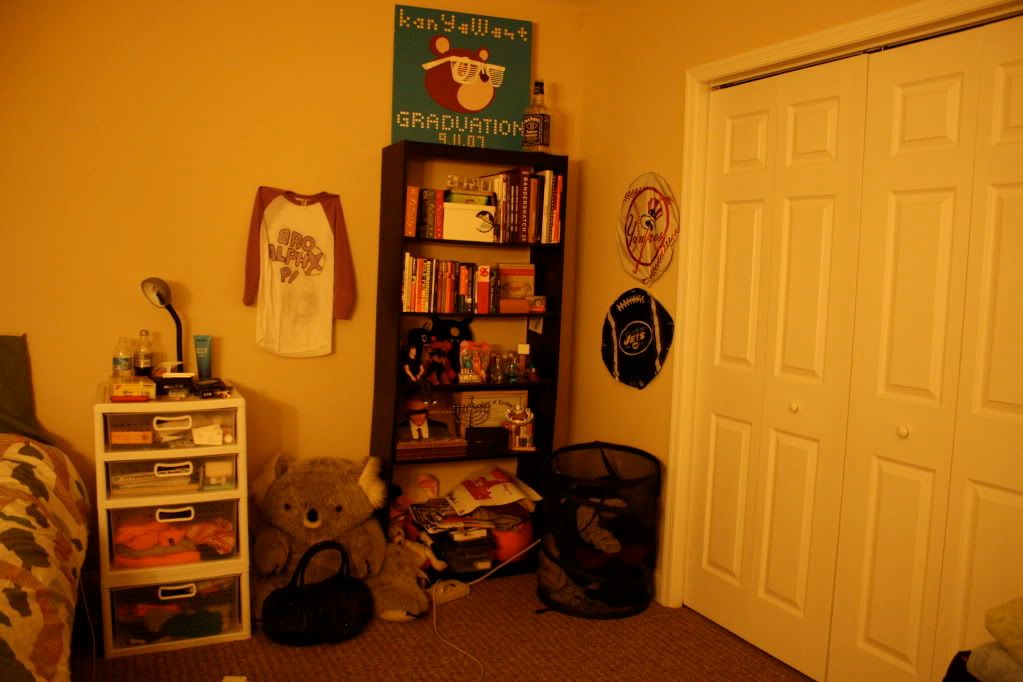 comfiest bed on the planet (aside from my bed at my parents' house)
polaroids. cursive, bright eyes, and glassjaw posters.