I've been a member for a while and just been looking at others rooms, so I thought i'd post my own, it is
very
messy though so I will post another load of photos when I tidy it up.
This is what you see when you enter my room, shelves. They are attached to the end of my two wardrobes against the wall.
This is the rest of the shelves
This is all my coats on a hanger behind my wall, it normally has my dressing gown on as well, but I was wearing it whilst I took the photo. The folders at the bottom are stuff that I used for school/sixth form.
These are a couple of pictures on the wall next to the door, the top one is a cross-stitch (I didn't do it, it was given to me), the other is an image on wood that I got from my grandma and grandad as a holiday present.
My McFly calendar, yeah I haven't changed it over yet.
This is the floor in front of, and around the shelves.
Next to my bed, my straightener, some Norwich City stuff, my ironing draw (I seriously need to do some) and my soft toys.
My bed, notice the Harry Potter book? I'm trying to reread them all before HBP comes out.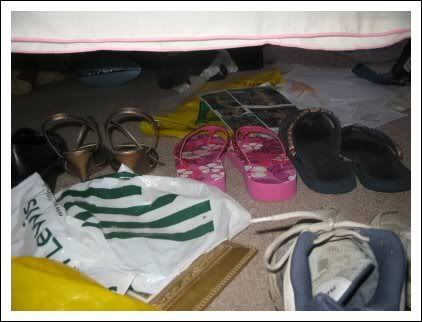 Under my bed, some shoes and a load of rubbish.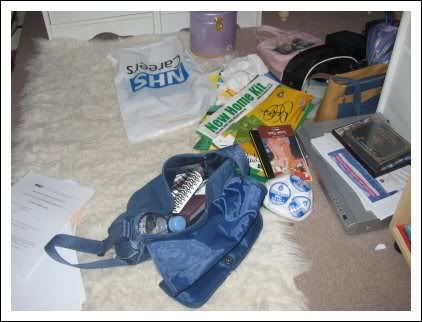 More floor, most of the stuff is what I got from the Norfolk Show that I went to yesterday.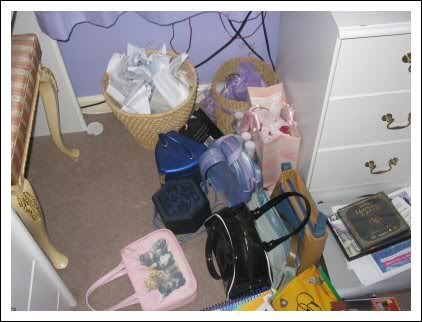 The floor infront of my dressing table, with a bin a load of bags etc.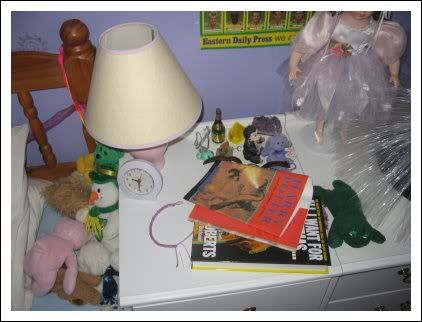 My bedside table.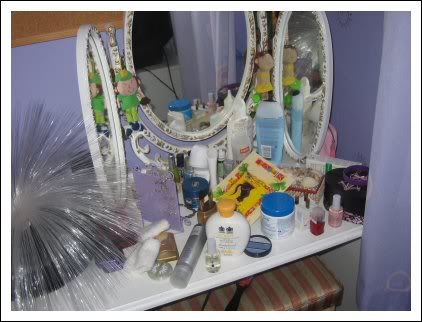 My dressing table, I have so much on it.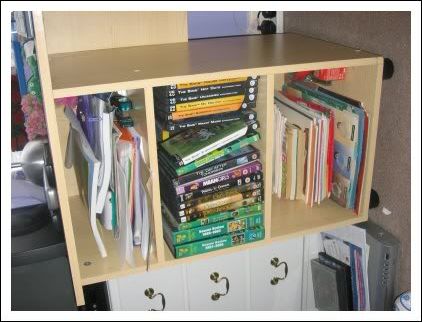 My desk, the tops clean as I tidied that the other day.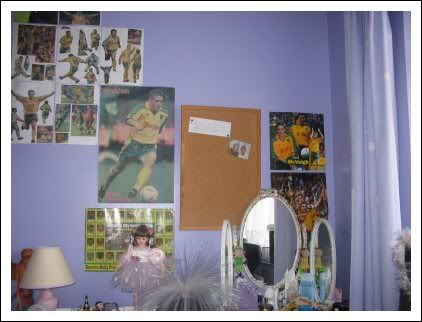 My wall, with pictures of Norwich City, Orlando Bloom and McFly. Obviously I haven't shown everything, like my TV and radio, and inside the draws and stuff. I will show all that stuff when I tidy.