My bedroom in the house I'll be staying in during school is almost complete. I need to get curtains and maybe buy another poster or two, but otherwise it's done! I have some pics and I thought I'd share.
Right side of my closet.
Left side of my closet.
On the floor just between the closet and my dresser is an organizer and a closet shelf thingy, neither of which I need.
New shelves that I got recently. It took me a few weeks to find the exact style I was looking for.
TV barely fits on top!
Showing off my desk & my pretty new laptop backpack.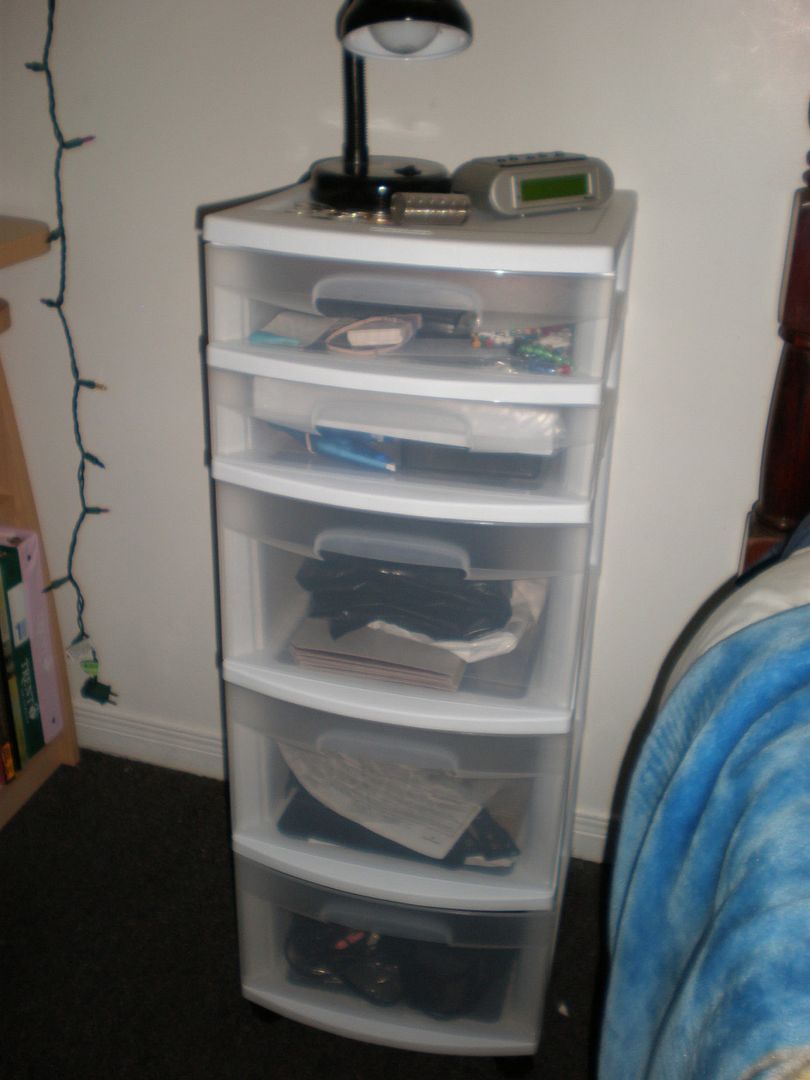 My nightstand. I have too many drawers/shelves and not enough stuff for all of them!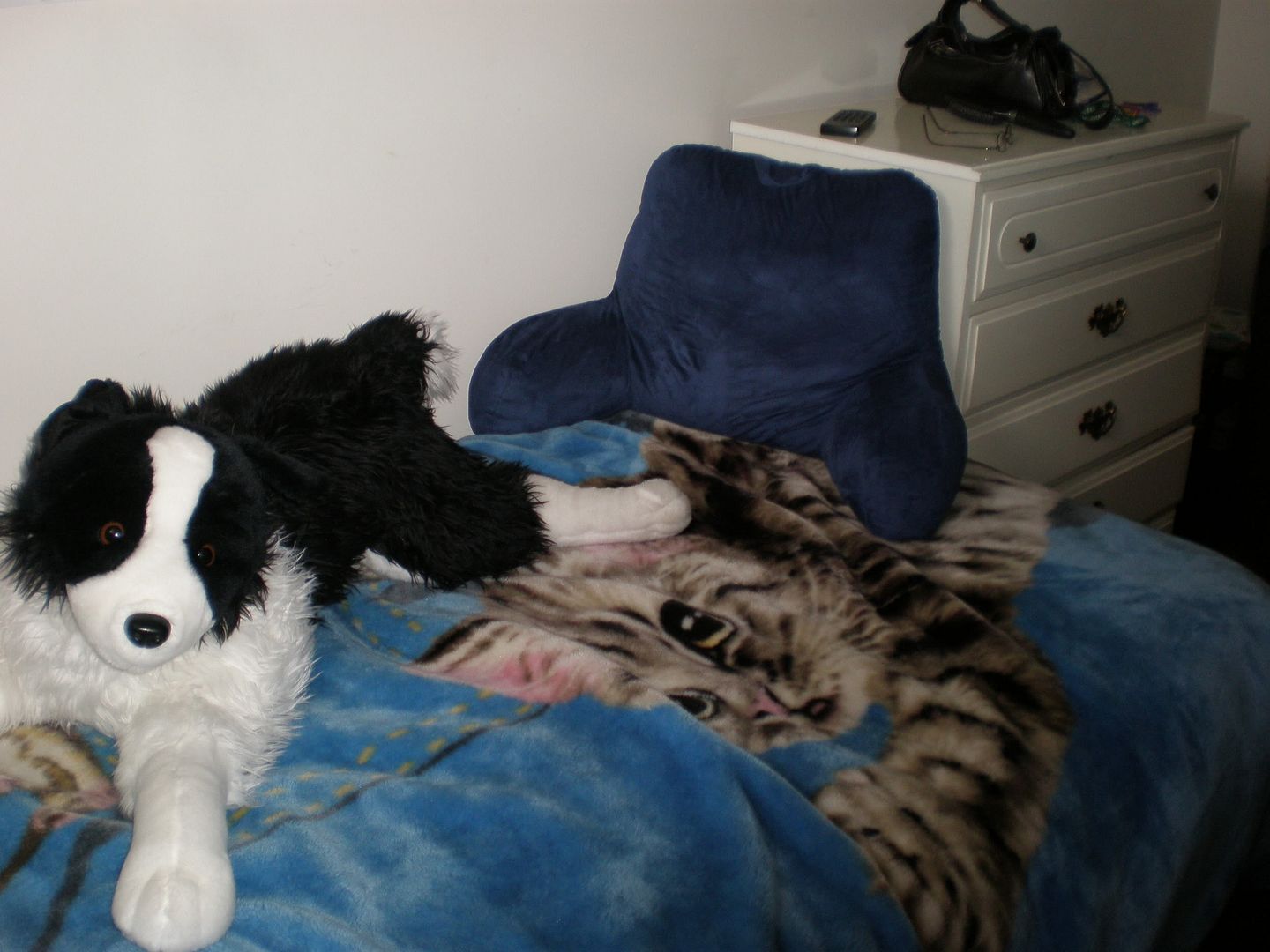 My cozy corner. Not a lot of room on the bed for both me & the dog. :P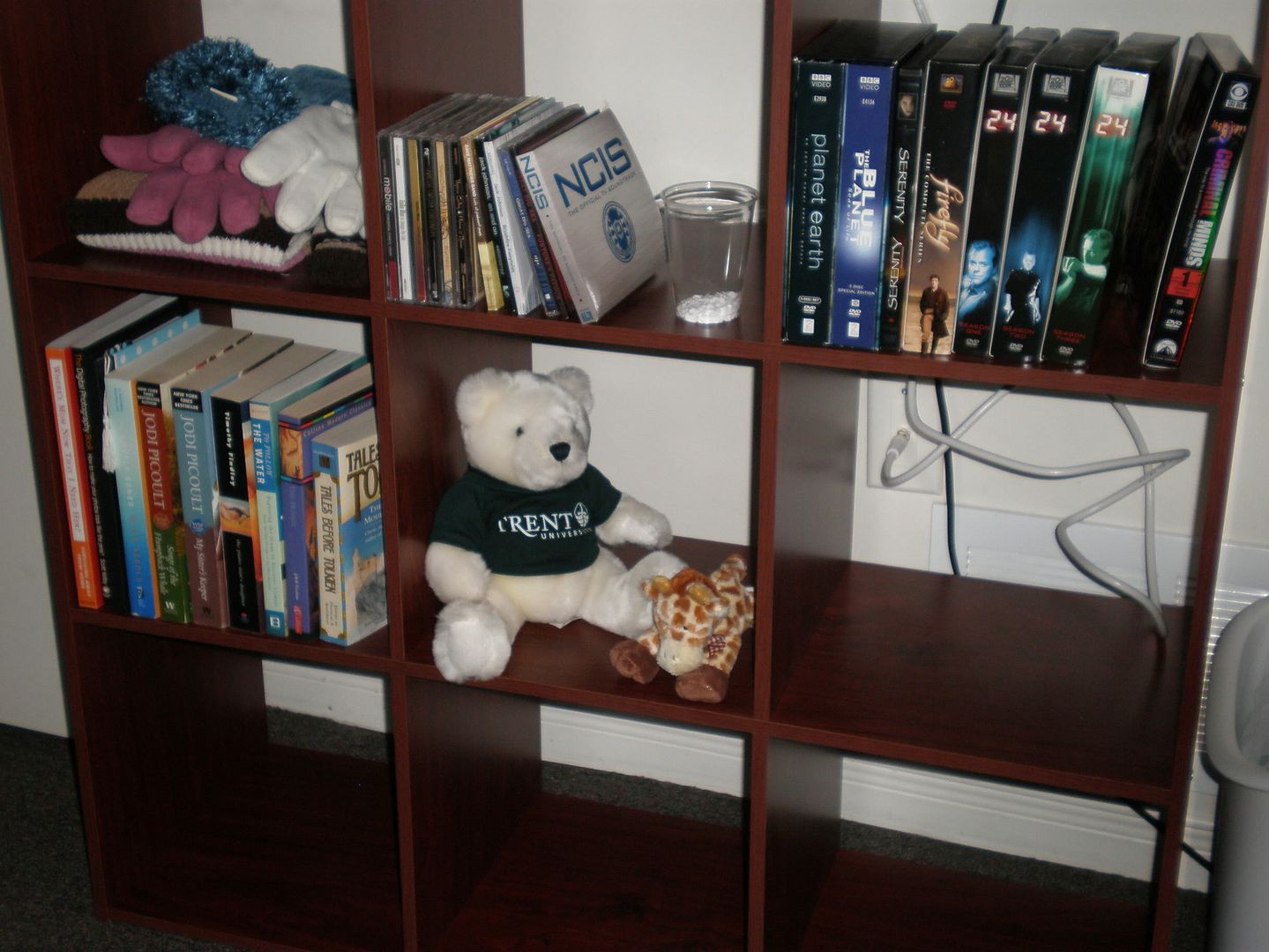 Took another pic of the shelves since I moved the stuffed animals onto it.