Hi everyone *waves* Ive been refraining from posting my bedroom as its a constant work in progress, & I have so many ideas of how I want it to look, but have a very, very, very tight budget. So, I work with what I have & yea..here ya go! I apologise if my post has weird little bits of coding here & there. I used to be awesome at embedding, but now I seem to suck at it. oh well...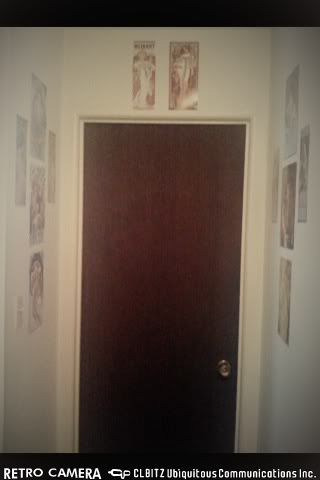 the entrance to my bedroom. I put old art nouveau pics in the entrance way to make it stand out, & give it a cozy feeling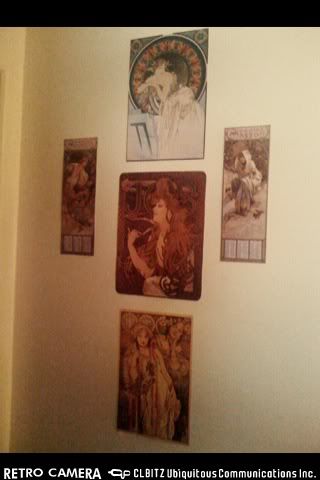 one side..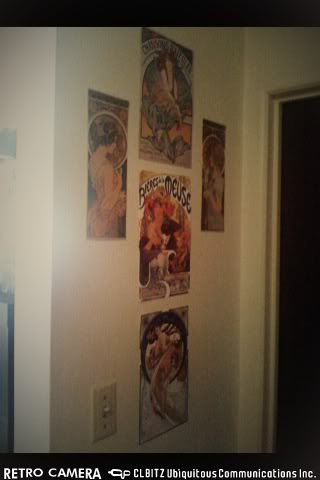 ..and the other side. I only have the camera on my iphone so please excuse the poor pics qaulity!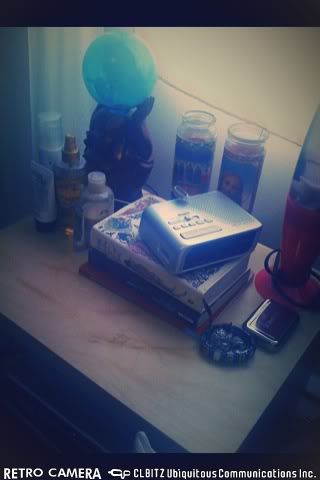 my nightstand from ikea. i keep my art supplies on the bottom shelf, my laptop on the 2nd..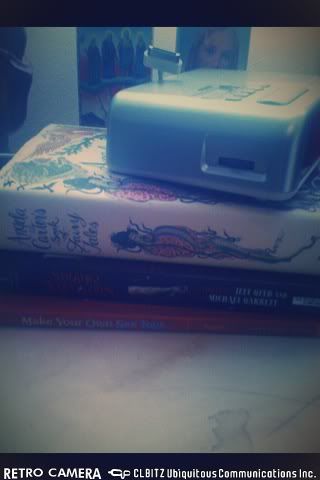 a better look at the books i never read & use to elevate my alarm clock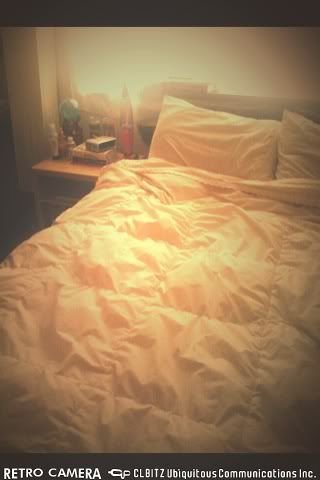 my bed. the headboard is my boyfriends grandfathers, who stole it from the nazis in ww2 (or so ive been told). in anycase, i love it cuz its old and is still quite functional. i realize its hard to see in this pic, but its just plain brown with sliding doors on eachside.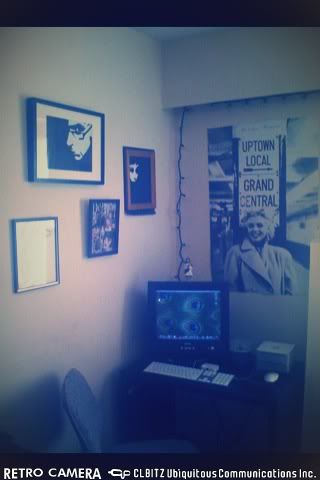 opposite corner of my bed is my desktop. i used to have a dell, but my bf got me a used mac mini, so i just use the dell monitor until i can get a proper flatscreen mac monitor. to be honest, i only use this computer for downloading movies & music ;p the pics on the wall in the frames are all mine that ive drawn over the years...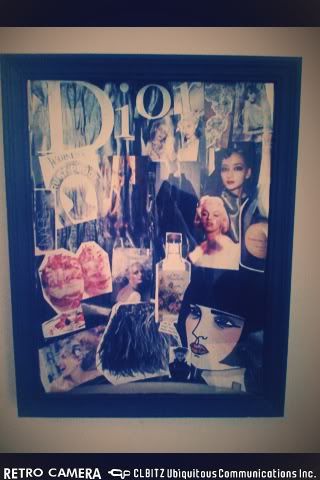 a pic i made & framed one day when i was bored.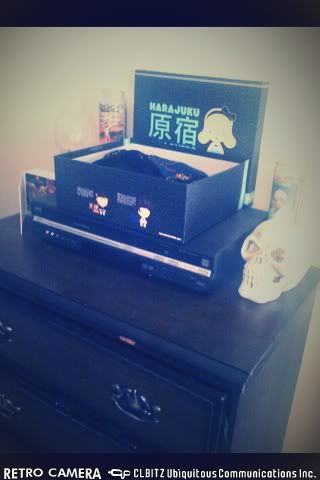 my fathers ancient dresser that i got years ago when i moved away from home. its a peice of crap & i hate it, but until money starts growing on trees, i put up with it. i <3 the Harijuku Lovers box. I <3 it even more then the boots that came in it, lol. i keep belts in it.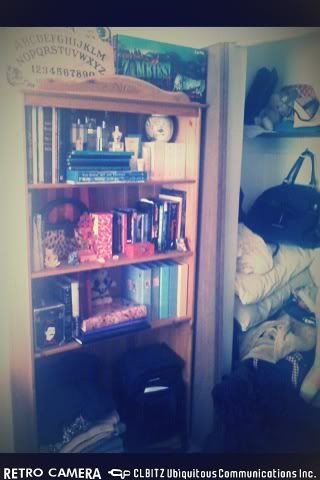 again, more furniture i got when i moved away from home. i want to get rid of this ugly bookcase & get shelves for the walls & put my books on that. until then.. old & ugly will have to do...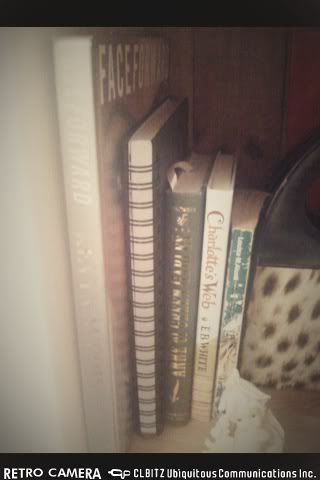 books!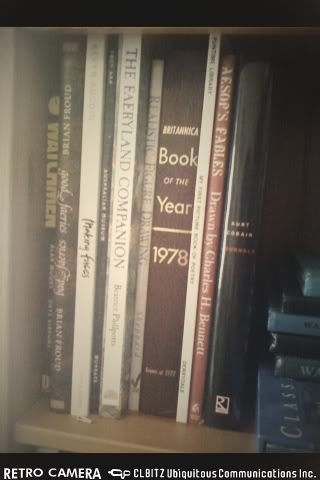 more books!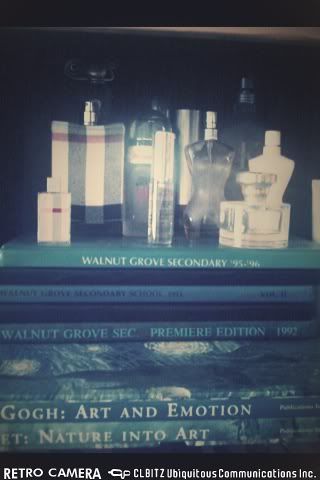 even more books, wow!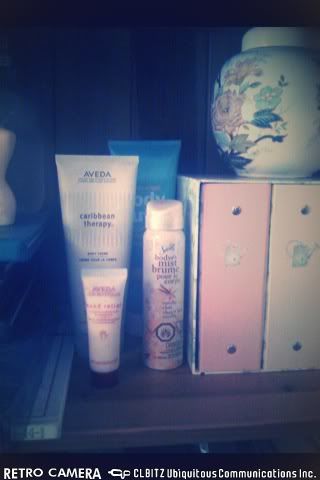 i am a lotion whore. i also work at sephora, so i get alot of product for free, and use it for decoration.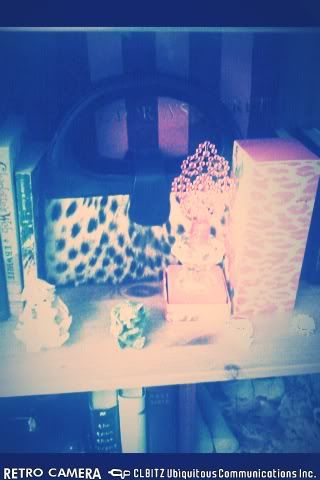 the leopard print purse is real, from the 1940's. i never use it in fear of it getting wrecked. its one of the most expensive things i have ever bought & i <3<3<3 it! also, my new Betsey Johnson fragrance. its been discontinued & i *just* discovered it. so its my special occasion fragrance, as well as my first Betsey purchase ever!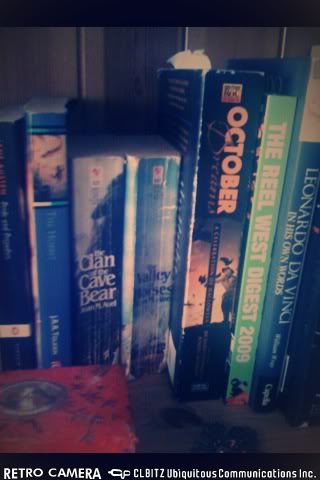 i read that October Dreams book every october & have been for almost 12 years. its one of the few traditions i insist on.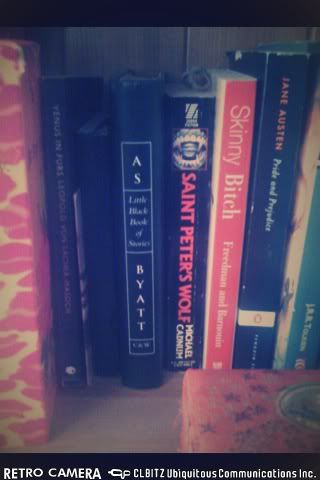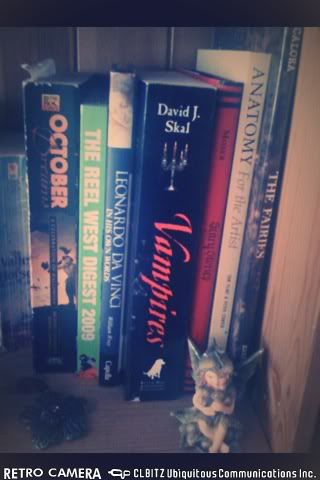 i have a fascination with anything old school horror. i even have a tattoo of a bat with a string attached to it in homage to old school bad horrors. yea, im kinda cheesy like that :)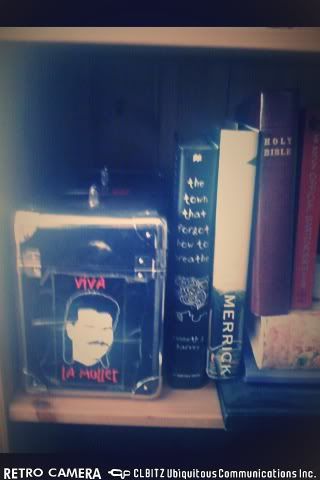 my old purse from my uber goth days. oh lord *rolls eyes*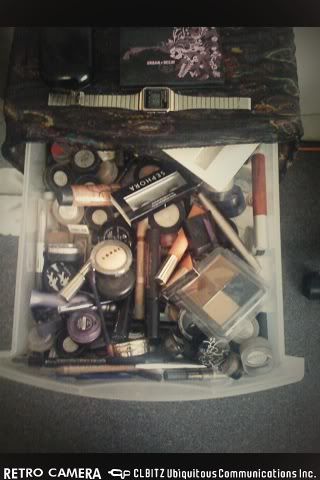 i thought it been fun for you guys to see inside my makeup case. this is packed & i cant pull 2 drawers out at once anymore cuz it tips forward from all the product. i <3 it all. i should also mention im a professional makeup artist, hence to amount of product i have. i tend to give alot of it away to family (lucky bums)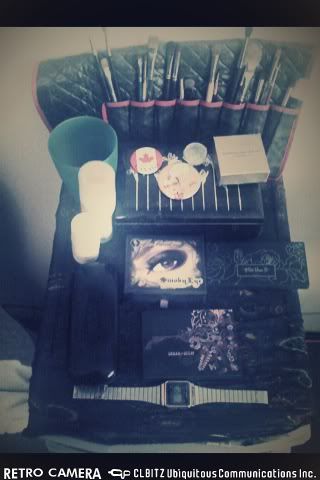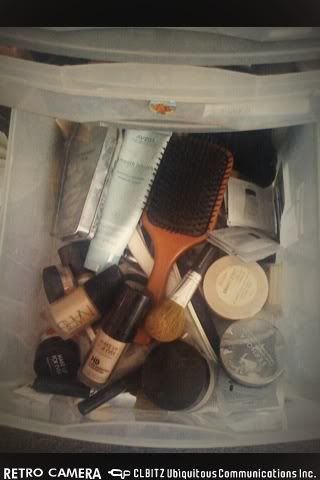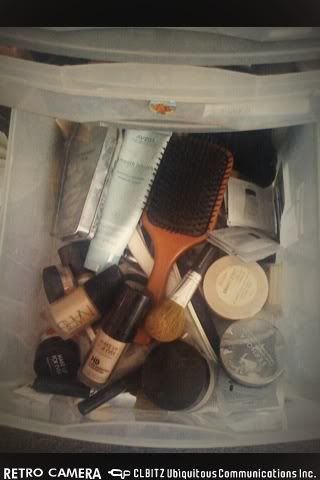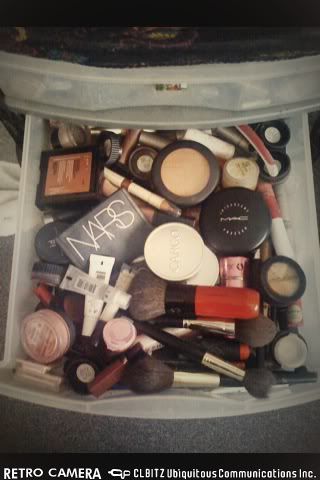 the hallway off my bedroom, just cuz i like it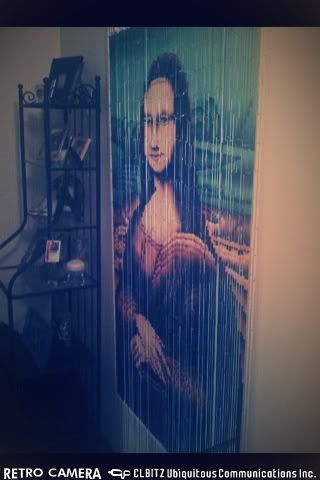 entrance to my kitchen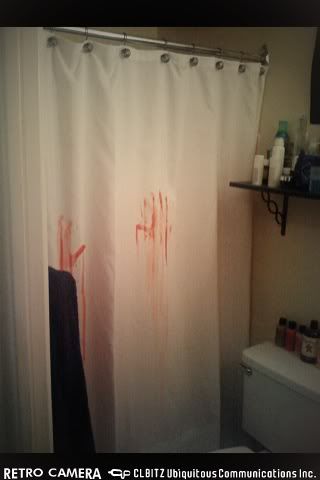 my bathroom is a work in progress, with a horror theme. i <3 this shower curtain my bf found online, & we will eventually be getting a matching bathmat thats white with blood on it. i forgot to take a pic behind the bathroom door, but its a b&w poster of The Night of the Living Dead. yaay!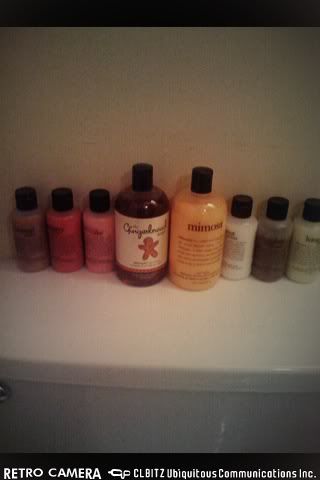 like i said, i get ALOT of product from work. its cool but i dont know what to do with half of it.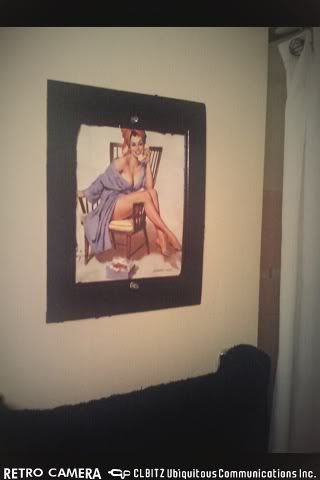 opposite wall of the product shelf. and last but not least!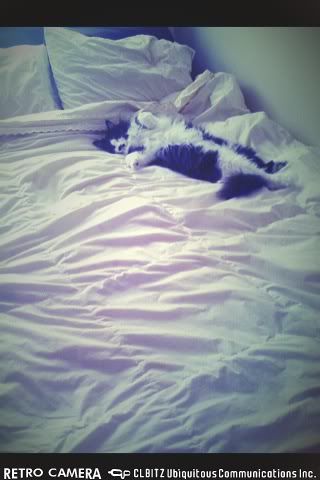 my kitty Gretchen, who is waving hello & goodbye, i suspect, to everyone! ps. if my cut doesnt work, im using html. can anyone help me with what im supposed to do? ive checked lj's faq section & tried to do what they said but sometimes it doesnt work. gaah!