Still have peppers and tomatoes growing on the vine. The pinapple sage is flowering. The garlic has sent up tender shoots.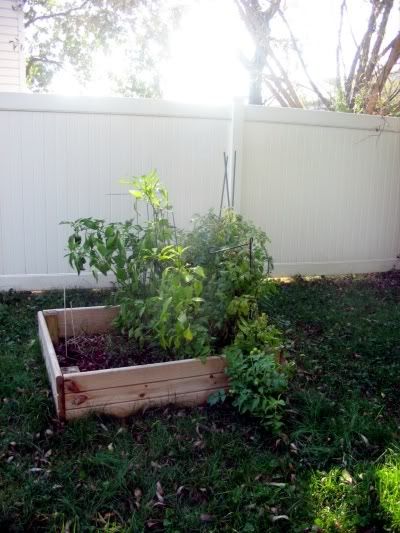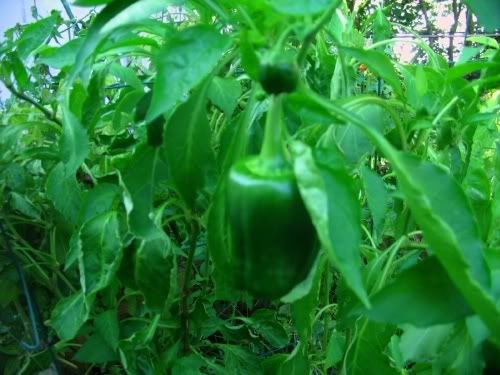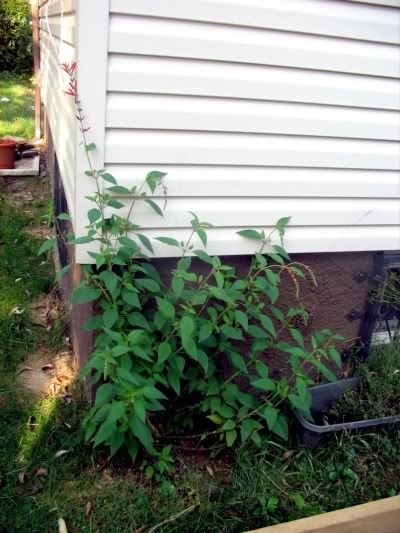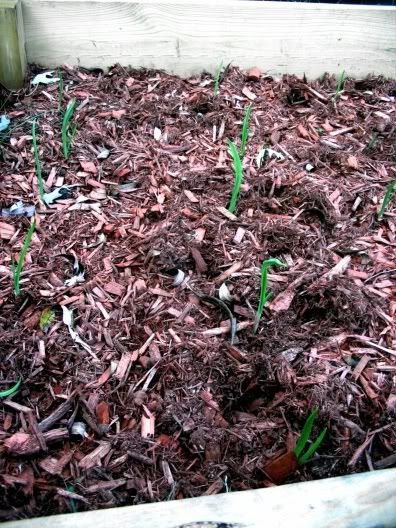 The supports I got for the tomato plants couldn't handle them as you can almost see from this back shot of the veggie bed.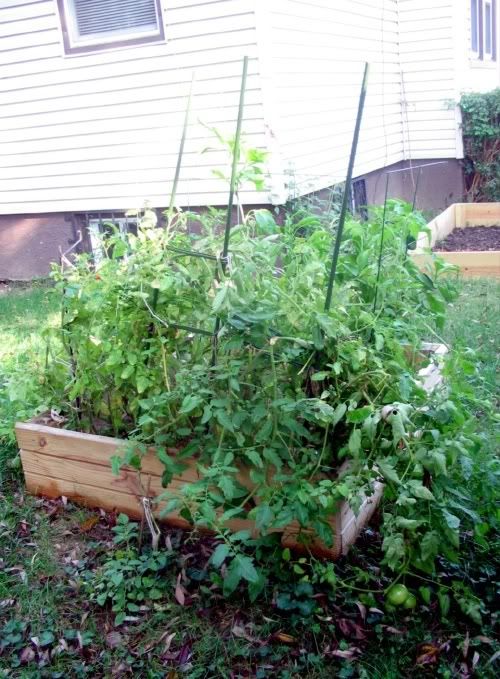 Yeup, those are tomatoes on the ground. The plant has gotten so heavy with fruit, it leaned all the supports over. They are just barely standing. Any advice on better supporting my 'maters for next year?