I hate mowing the lawn. It must be the one thing I hate about gardening. Digging flower beds, weeding,... bring it on, but cutting grass? So boring. When it's done, though, I love the result. Almost nothing you do when
gardening
has such an immediate impact on how the garden looks. It was a beautiful day yesterday and I was working inside all day, so in the evening I decided to treat myself to an hour in the garden. I finally finished repainting our garden bench and, as you might have guessed, I finally got the lawn mower out. When I had finished I was so in love with the result that I took some pictures. The newly painted garden bench: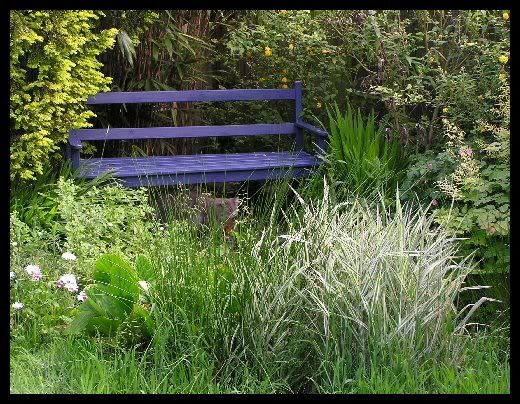 I love sitting on that bench. It catches the sun and it's one of the most sheltered spots in the garden. There is a wildlife pond right in front of it and at the moment we have hundreds of little frogs. The cats are mesmerised... This is the view of the garden from the bench - marvel at the freshly mowed lawn!! ;-)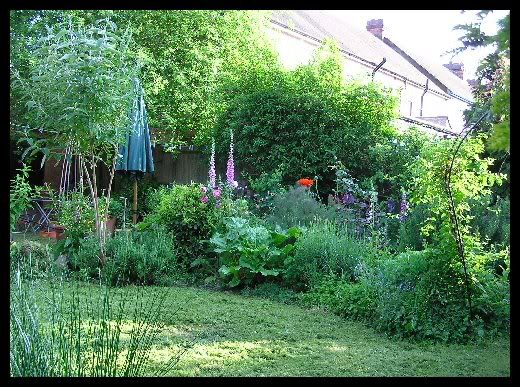 Close-up: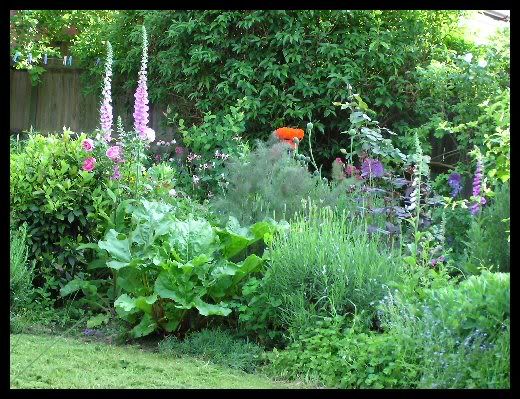 June is a wonderful time in the garden - everything is so lush. Later on in the summer my flower beds can look a bit of a mess because everything gets to out of hand, but right now it's lovely. Everything is coming into flower - oriental poppies, foxgloves, roses, bellflower, feverfew,... This is inside the big flower bed. Yes, it is a jungle... There is a path there, leading to the bench, but this time of year it's totally overgrown with perennials.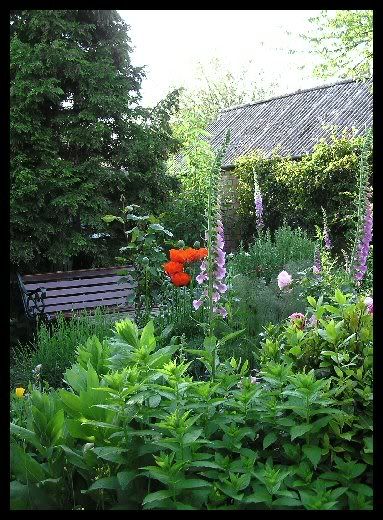 Flower close-ups: