I still haven't finished putting everything up but this is what i have my bedroom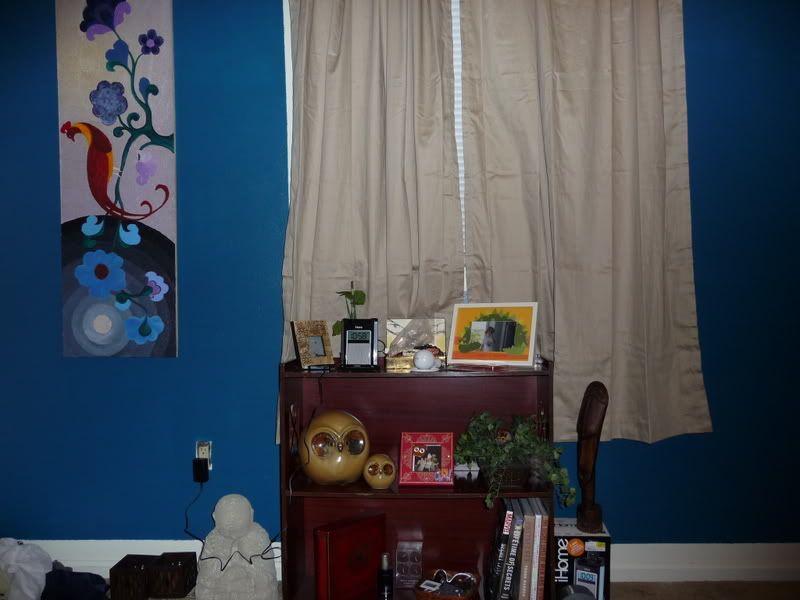 i still need to get my dresser in there. my living room
my entertainment center that is too heavy for me to pick up by myself so it's still laying on its side.
kitchen
sweet shower curtain
i want to turn this into my craft/painting/computer nook. havent even gotten started on it. any ideas? i also need to make a lampshade for the hanging light. (i just have posters hanging off of it now) any suggestions would be awesome since i am drawing a blank.