My hallway when you enter, looking forward to living room/kitchen/dining room. Need paintings!
Just a little background: I have moved about five times in the last six years, but I'm excited because I now own this place so I think I won't move for another five years if all things go as planned. However, moving around has also caused me to buy cheaper furniture and I have less of it. I've also moved from an apartment with TONS of storage so I was forced to get rid of some clutter (on-going process). I just feel like it's an open canvas and I am soooo indecisive of what style I'm going towards so any suggestions or commends will help! It's been 2.5 months since I've moved in. PS - I apologize if some of the pictures are dark. I only get to see my place in daylight over the weekends and I thought I had enough light but I live in Seattle and have hard wood dark floors so it didn't work out too well!
The view when you look left towards the bedroom. I like the hallways, they are spacious so you don't feel super cramped.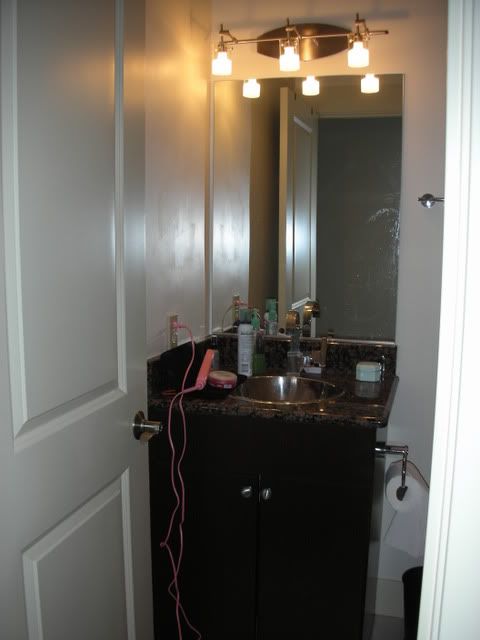 Bathroom on the left... it's my hair station for now.
None of these have actual drawers so this is how I organized my toiletries.
Bath side. Old curtains from last place...
Y/N to new curtains?
After entering my bedroom, on your left is ANOTHER bathroom. I wish they could combine to be one big bathroom instead of two smaller ones. Oh well, there are perks to having two toilets! The storage on top of the toilet has helped a lot.
I didn't take a picture of the shower I have behind the bathroom door, but this is the shower head that I enjoy.
My bathroom doors are hollow so I don't think I will nail any hooks to it. I found these at TJ Maxx... what are your thoughts? Tacky or cute? Does it seem weird if I have the same one in the public bathroom?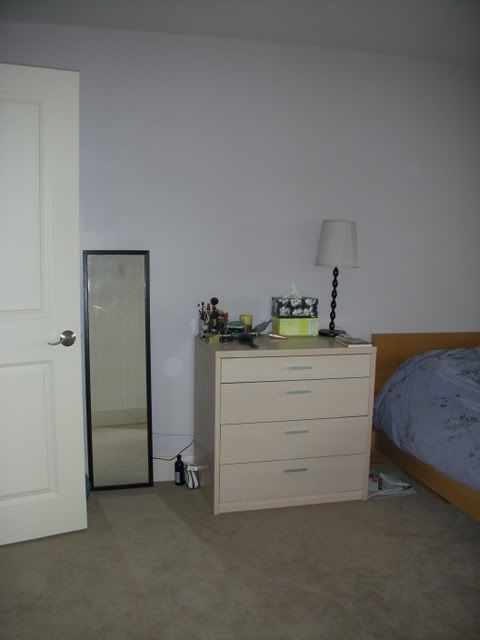 The view of my bedroom from my bathroom area. Door on left is my walk in closet. (Note the painted accent wall)
Said closet. It's pretty jam packed, but I could do a better job on the storage up there. I bought a basket from Target and now I can't find them anywhere :(
It's filled with clothes. I need a better way to store my make up.
My old nightstand.... I don't like how everything is up against one wall.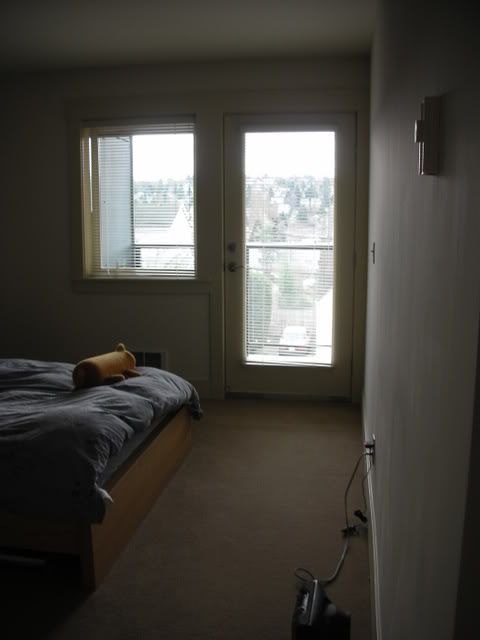 The door leads to a balcony. Now let's go back to the hallway...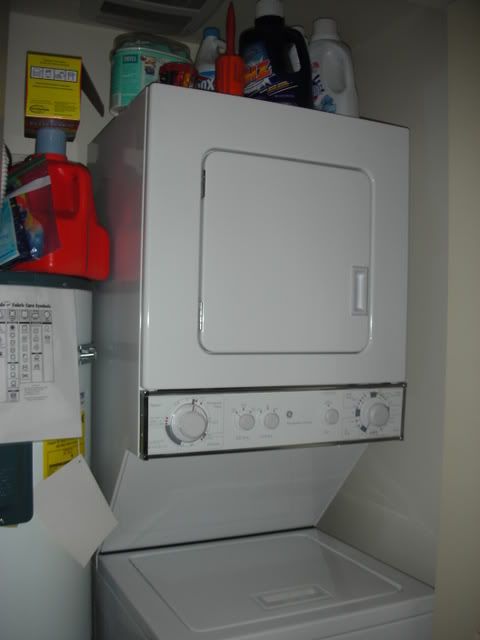 You saw in my first hallway picture that there's a door on the right. Originally a coat closet, now for my washer/dryer. My only issue with this hallway is I don't have a stopping point in the front. I need a console (thin or else it'll block the way) or rack or something where I can drop off my keys, and tell my guests to take their damn shoes off! It forces people to walk straight into my living room.
The living room.
My first big purchase for the house... a green couch. Pillows came with it, do you like? Y/N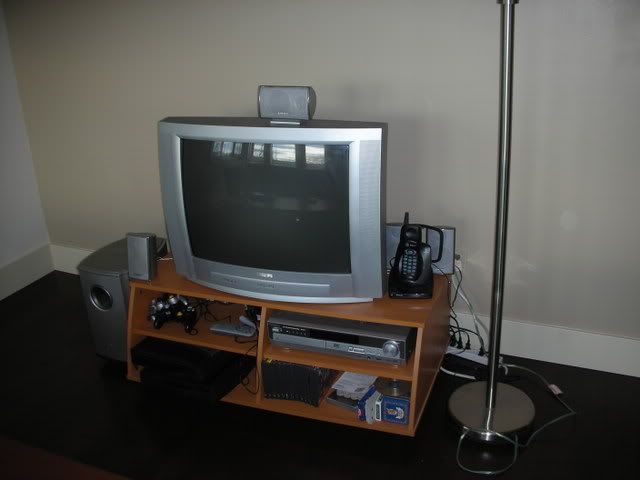 Too-low TV unit. Need TV upgrade down the line....(Note the painted accent wall)
I am getting this instead.
My futon that I want to get rid of! I need more seating. I also have a recliner, not sure how it will fit into the scheme of things. I have cardboard on the bottom because I don't have a rug yet, and I don't want the floor to be scratched up. I'm so anal :P
Partial view of canal from my balcony. Today looks like pretty typical Seattle weather.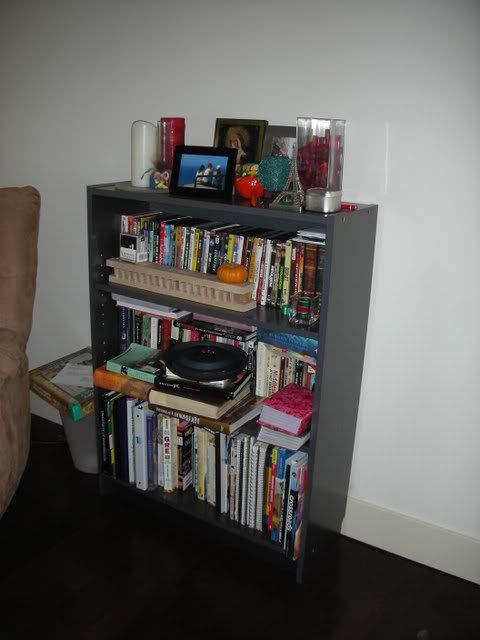 My bookcase is right between my dining room and living room. I want a bigger piece of furniture for storage and decoration.... I haven't found it yet.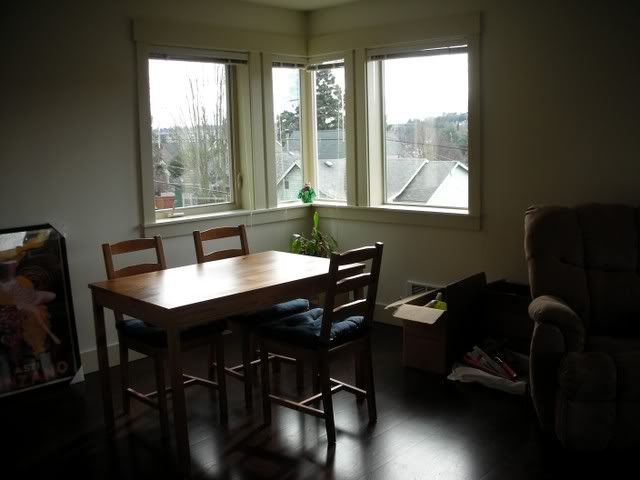 Dining area. I've technically sold that dining set to a friend because I want something bigger. Preferably with a bench option for seating!
I went to World Market Cost Plus to check out one with a bench, but it was too big. How about this set?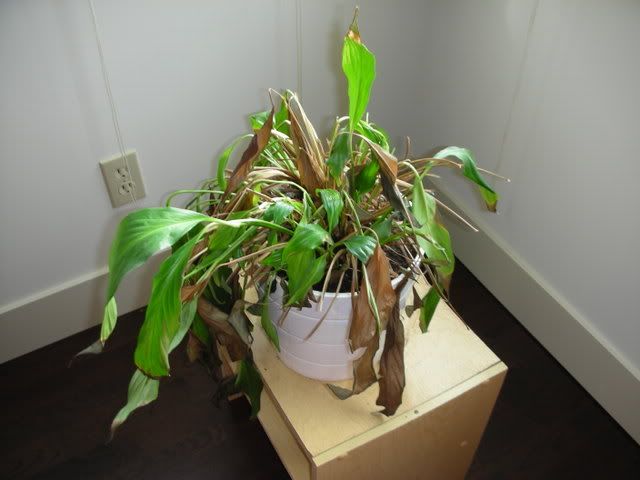 Peace lily plant that is neither living or dying :( I left it out in the cold too long and I don't know what to do with it!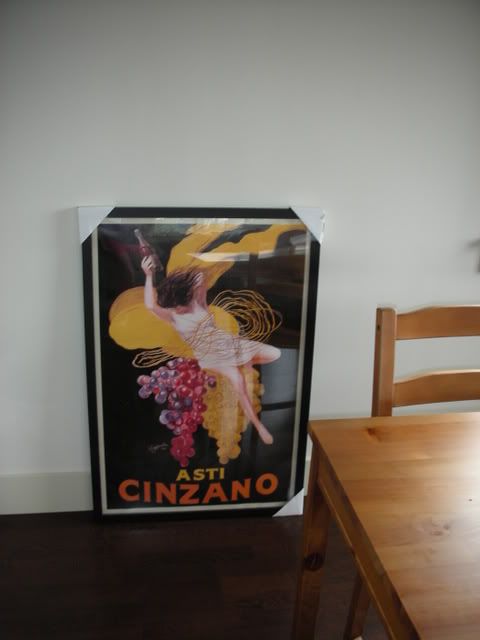 Haven't quite decided where to hang this or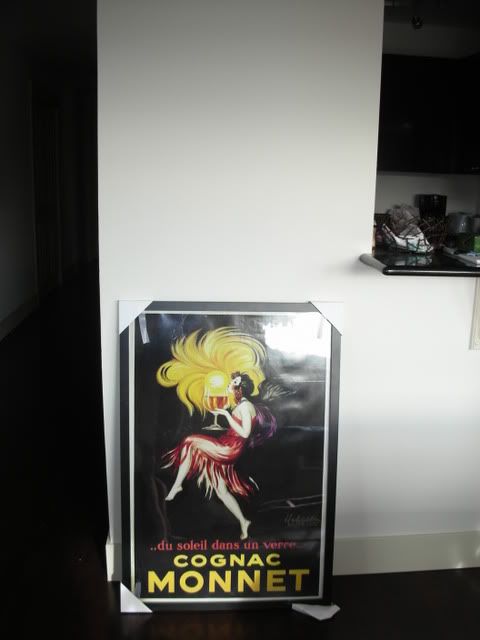 this? (You can see a bit of the 'bar' from my kitchen here.)
Kitchen.
Other bit that faces the dining room. Let's go backwards into my 2nd room, across the washer/dryer.
Probably the room I spend the most waking hours, which would explain why it is messy and unfinished. There are closets behind the door but it's jam-packed.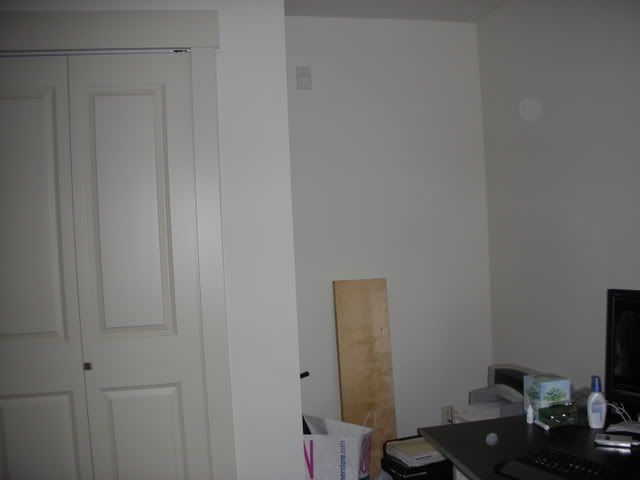 I have this weird nook that is super tall, wide and deep. I have finally ordered the IKEA PAX wardrobe frame at its maximum dimensions for storage. It is going to to be sweet!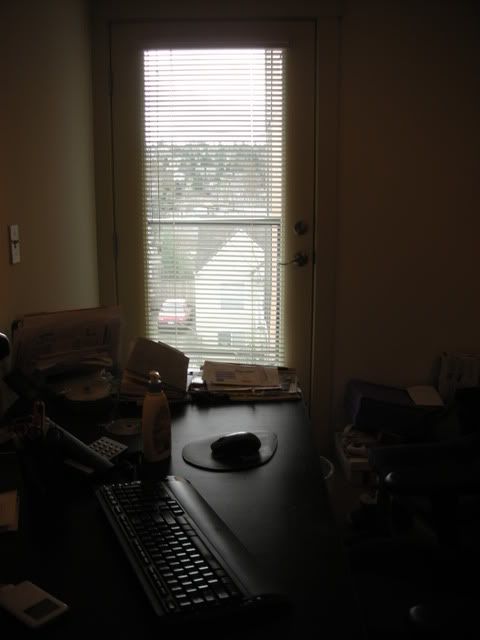 My computer, super dark picture. This door goes to the balcony which is shared by my bedroom.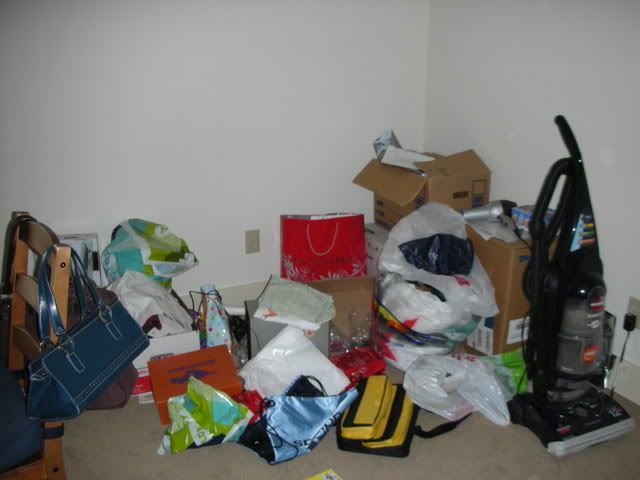 And lastly, the horrible mess I have accumulated in the corner of this study room *cringe!*. I hope to put a daybed there somewhere.
Thanks for looking! Any suggestions are welcome :)
PSS - This is a GREAT community! I just found it this week and it's triggered some motivation/creativity to furnishing my place!