I'm moving to the 'burbs for my job this summer from Manhattan, where I've lived for 2 years. I'm moving to a
much
bigger [luxury] apartment, but it's one of those basic beige deals that doesn't come with a ton of personality. If anyone has sites that are inspiring for them (and relevant to dealing with the basic beige box apartment), please share. In the meantime, I give you my NYC pad, sans the bedroom. The door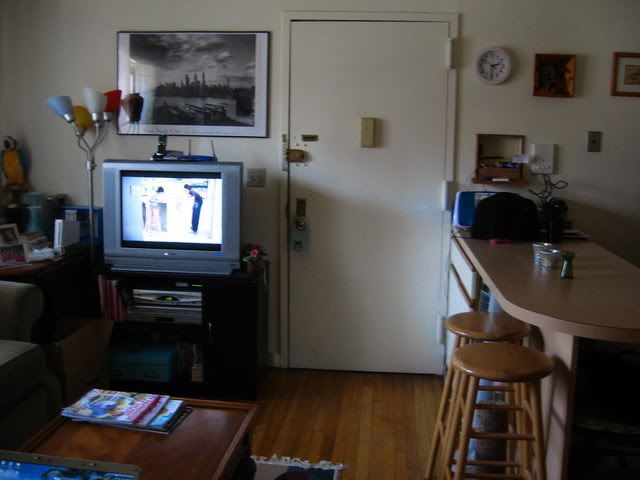 Living room with my old computer (this must be old because I've had my Macbook for about a year now)
The kitchen (I SO cannot wait to get to a place with more kitchen space so I can cook!!)
French doors lead to my bedroom, which is
huge
by New York standards. I have two dressers, a nightstand, a Queen-sized bed, bookshelves, and a desk in there and there's still room to walk around and for my cat to play!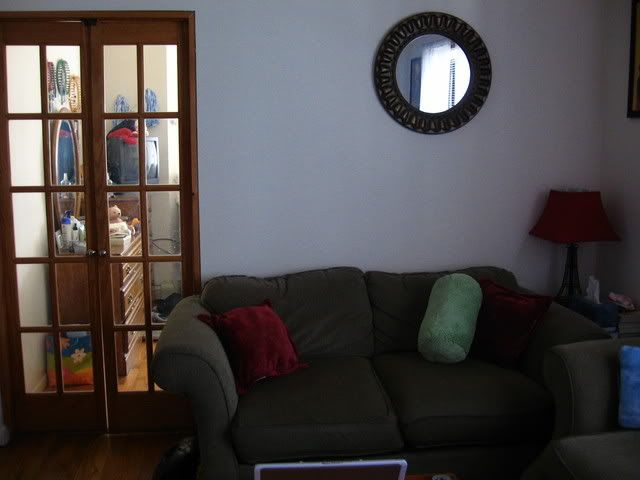 (The bedroom's a mess, as you can see...) The bafroom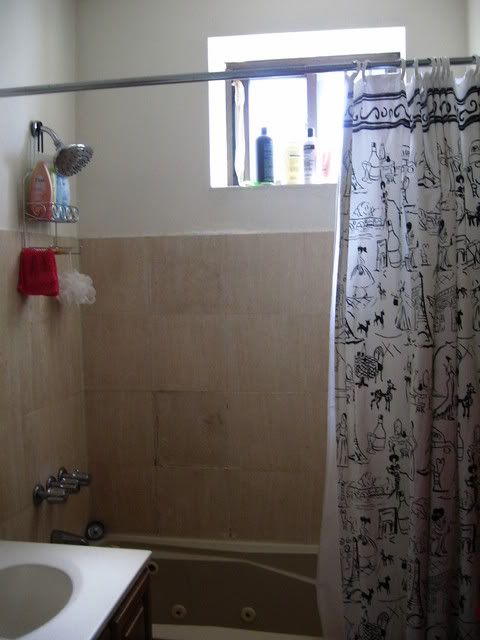 I was going for an "American girl in Paris" thing with black rug, black and white shower curtain, and bright colored towels, etc. When I move, this stuff will probably be retired. AMAZING shower head from Target. Love love love it.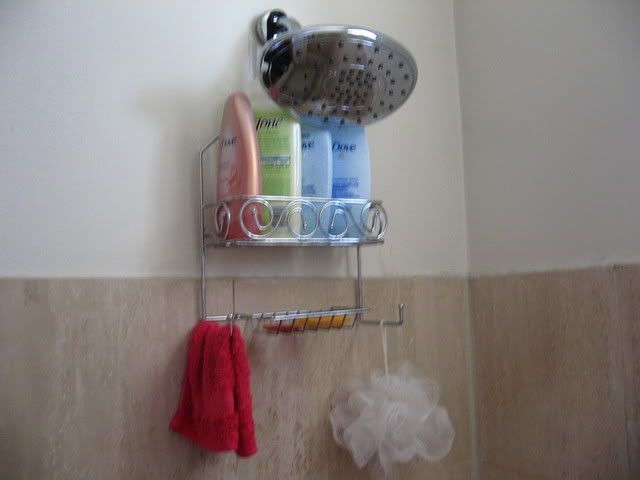 I bought these baskets at Garden Ridge before I left NC and use them to house hair products, my brushes, and curling irons, hair dryer, etc. They've worked perfectly. I keep that cabinet thing crammed full of stuff like makeup, lotion, contact lenses, etc.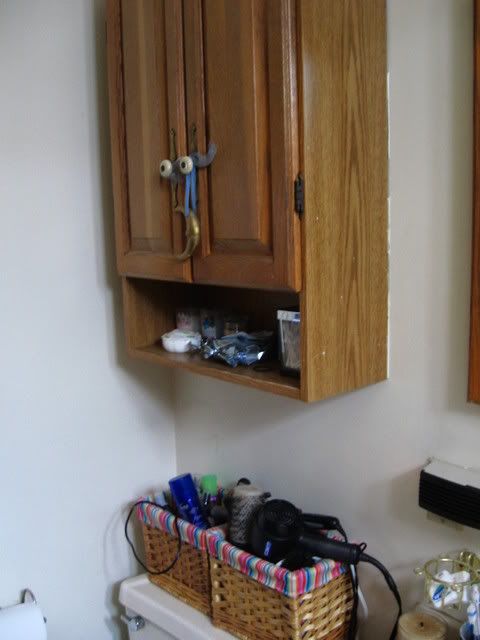 EDIT: I decorated with some pictures from my travels for work (top to bottom: NYC, San Fran, Toronto):
My plan in my new place is to get bigger prints of pictures from all my travels (like these and some others) and frame them and put them up in the living room. I didn't want to give up my kitchen table when I moved here, but I don't really have room for it, so I'm using it like a shelf, and store things underneath it.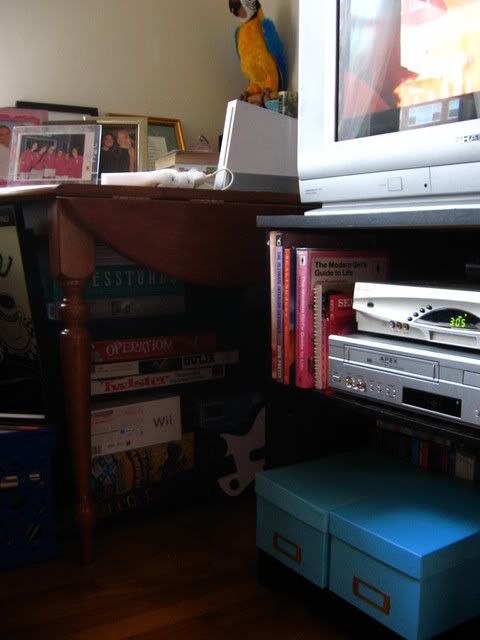 My "roommate" is an active member of the Neighborhood Watch. That's right, no birdies or doggies get by without notice on her watch!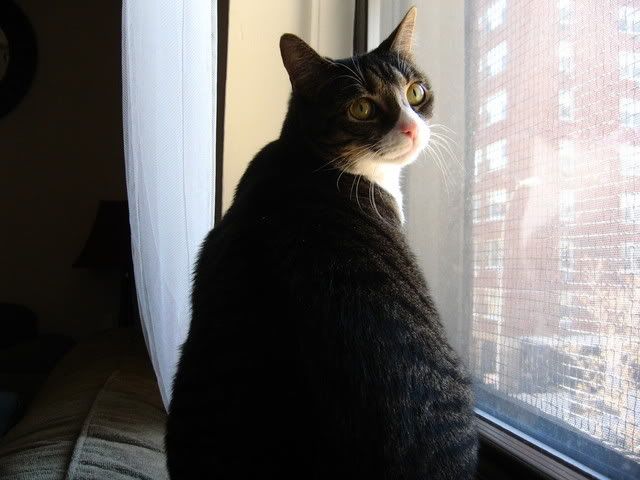 Thanks for stopping by! I love this apartment but I am SO ready for a new adventure in another city and state.