My name is Karoline, I'm 20 and this is
my room
in my dad's house. I'm a bio student at UMBC so I miss it a lot when I'm away at school during the semester. :3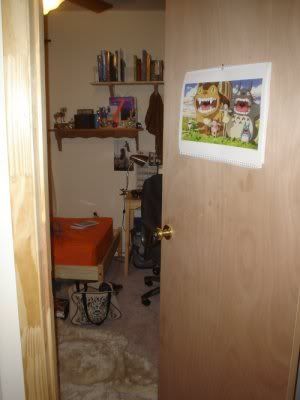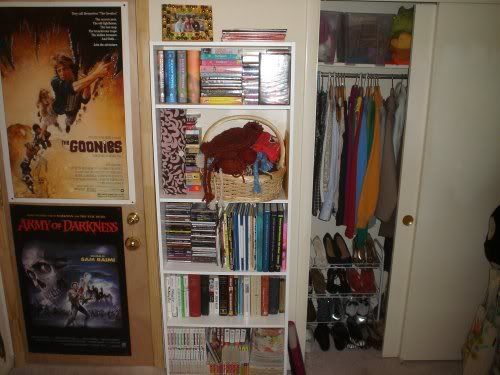 Wall one with my closet, entrance door and my big white shelf with all my books, cds, dvds, and knitting stuff between the two.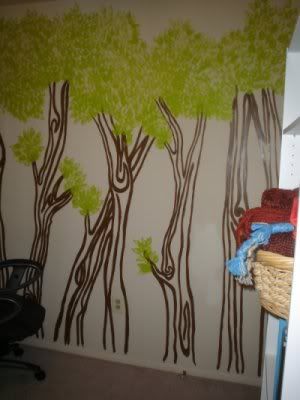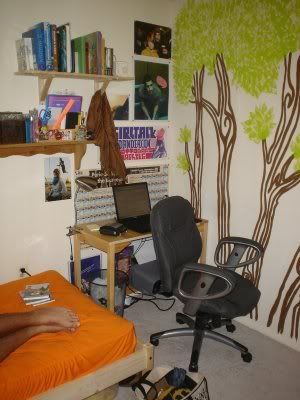 Second wall, I painted that forest on there, my boyfriend is going to make animal stencils for it so it won't be such a lonely forest soon! :D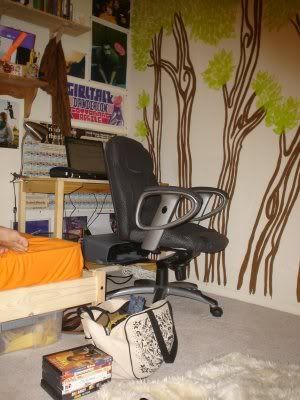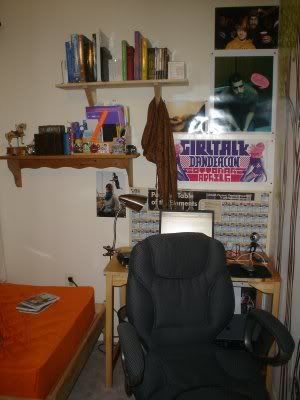 Third wall with my window on it, not pictured yet but it's covered with white curtains, my desk, shelves with books and desk supplies, jewelry box and other special things.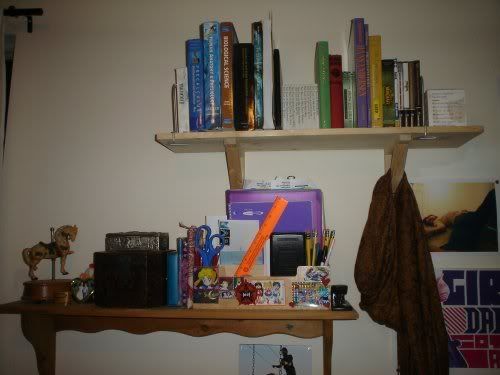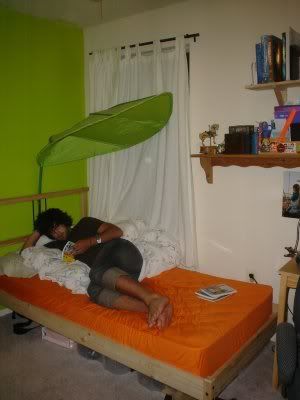 Shelf close up, and the window, my bed and leaf canopy. I have bunnies on my duvet cover and my boyfriend is reading comics, I didn't want to bother him to move while I was taking pictuers.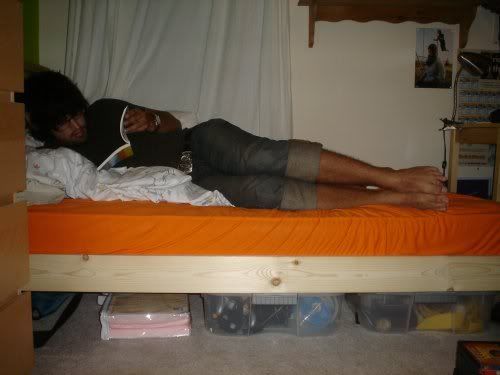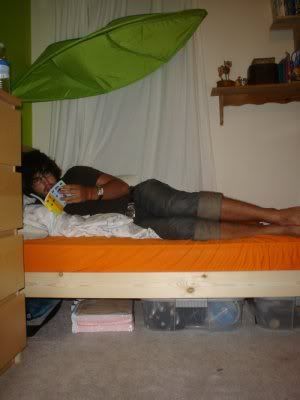 Some under bed storage for my school supplies and other stuff.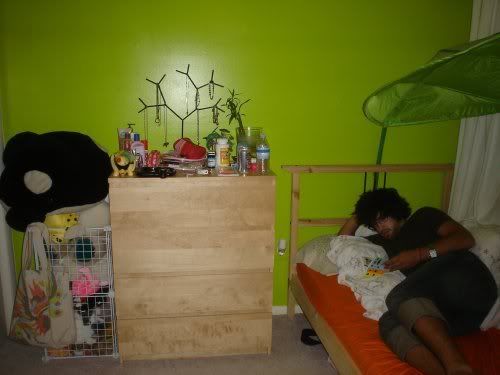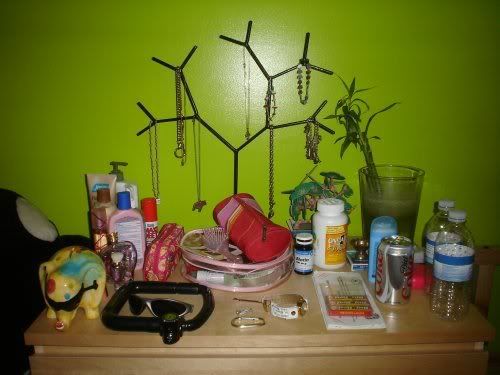 Fourth wall with my chest of drawers, stuffed animals, and a close up on all my on drawer morning stuffs. (lotions, vitamins, makeup, fish, jewelry, etc) I painted the wall green so it would be parallel to my forest wall, I think it looks nice that way. :)

And I have a fan on my celling, thats where the light is coming from and a bear shaped rug that has a pillow in his belly so it's comfortable to sit on. :)