I live in Philadelphia, I love my apartment. It's a two bedroom, 1 bath, with hardwood floors, dishwasher and washer and dryer and storage in the basement. It's the second floor of a duplex. The best part - I have parking for 3 cars (a garage and driveway that fits two behind the house). It's a little small, but I chose this over larger uglier apartments. I lived here since May 2007, for the first year I lived here by myself. Since I realized half the time I'm never here, I'm at my boyfriends half the time... in May 2008 my roommate moved in.
I've been
stalking
viewing this community for awhile, and didn't want to post until I could do the whole place. (No pics of my bedroom and bathroom, and I've moved the living room around a bit ) - my camera broke. I'll post more later.
It's not done - I have like no artwork, and need some new window treatments in the kitchen and am going to paint the kitchen apple green once some water damage is fixed. I've been browsing etsy for some cool stuff for my walls. And I could use some colorful throw pillows on my couch and chair. Can you people tell my favorite colors are shades of light blue and green. (Or to quote Ingrid Michaelson... "maybe blue, maybe green, maybe something in between")
FYI... People that like viewing this community might like the
Sneak Peak
Section of Design*Sponge
COMMENTS? SUGGESTIONS.... for decorations, art work, kitsch?
Living Room (and desk behind - facing the TV)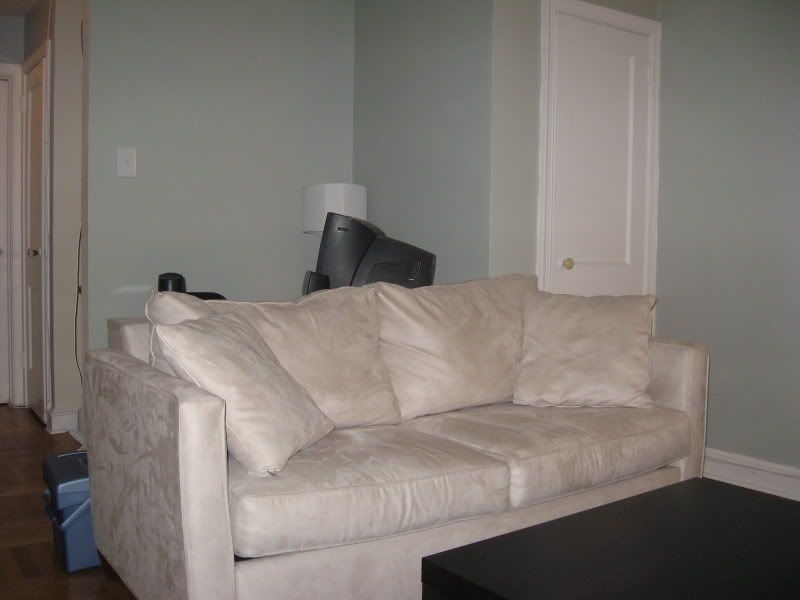 My Bookshelves (kitchen to left - hallway leading to bedrooms, bathroom, and stairs leading to the first floor)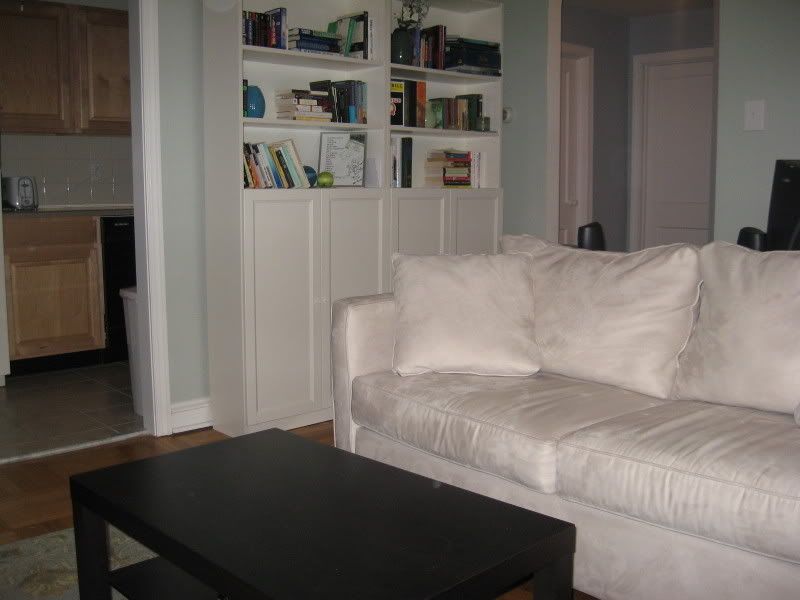 a painting I painted that hangs on the blank wall in my living room..... (Not married to it, just needed SOMETHING up there.)
hallway...... pressed tin mirror (the only thing I moved from my old house)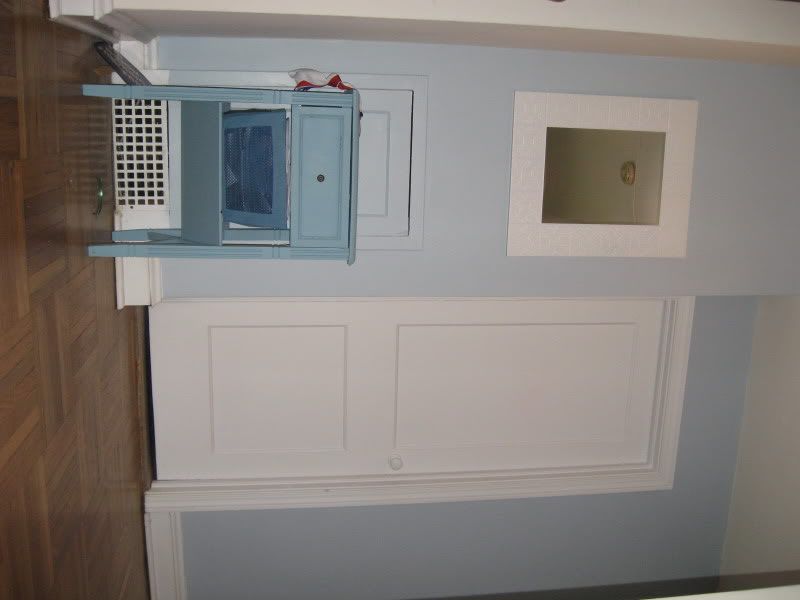 Kitchen (redone before I moved in... with corian counter tops and under mount sink)
Other side of the kitchen.... remember I said I am painting this a light green... and I hate the mini blind, need something new.
The colors in my apartment.... A. Living Room - Silver Sage from Restoration Hardware; B. Kitchen - looks more yellow here then it is really C. Hallway; D. My bedroom - Girly Light purple.
What my apartment looks like right out front the door (See how pretty the trees are in April/ May? Can you tell that helped me love this place)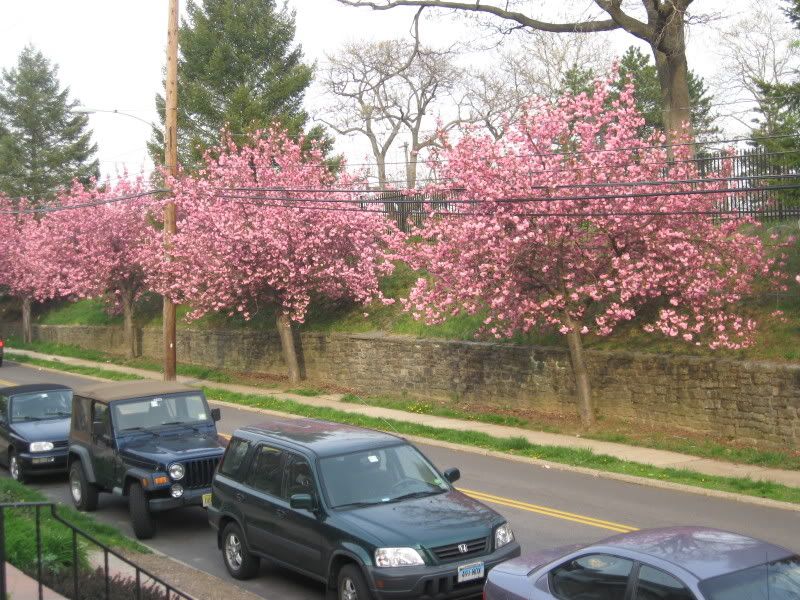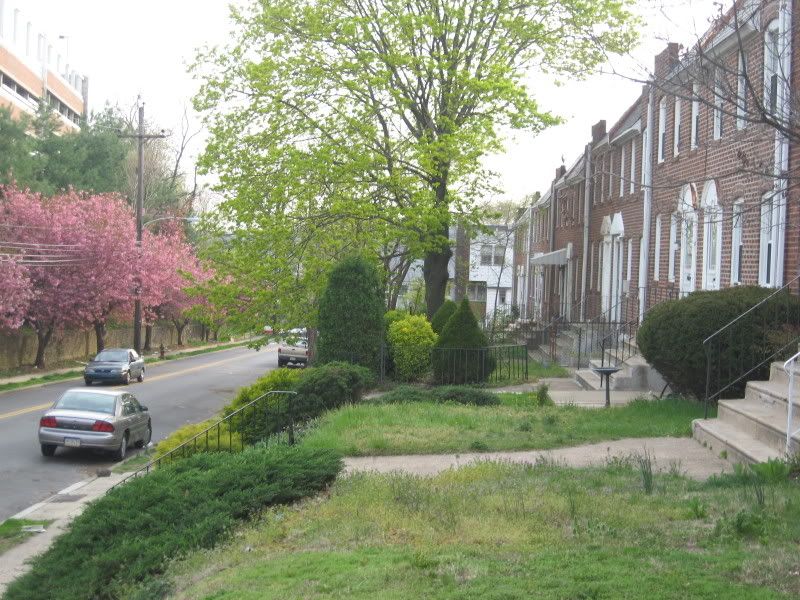 The front of my house, the dogwood tree had to be cut down this past summer since it died - I miss it)