From my door... Clockwise, from my door...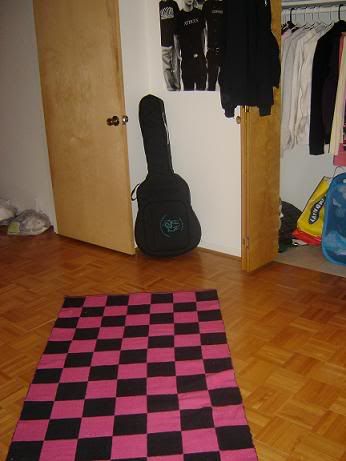 My guitar and awesome rug...
Guitar, Blink poster, 1337 hoodie from my boyfriend :)
My closets...they wrap around the whole 2 sides of the rooms. Its awesome!
Shirt Side of closet, belts, junk on top, laundry, sock and undies drawers...
All the stuff on top...shoe boxes, Hallmark bears, hats...
Laundry basket, drawers...other stuff.
Awesome lamp/vanity area...
All my junk is in my room because my roomate is in the bathroom forever...
Side of my closet for Pants, Skirts, dresses, and Show Clothes. And shoes!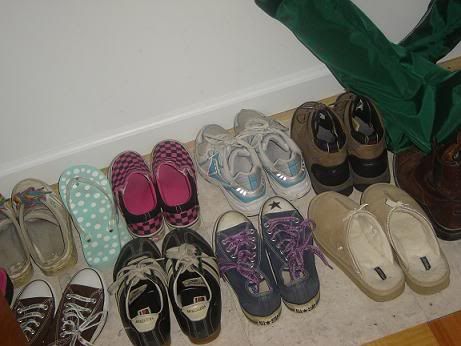 Shoesies!
Mirror, wet floor sign stolen out of dorm room elevator...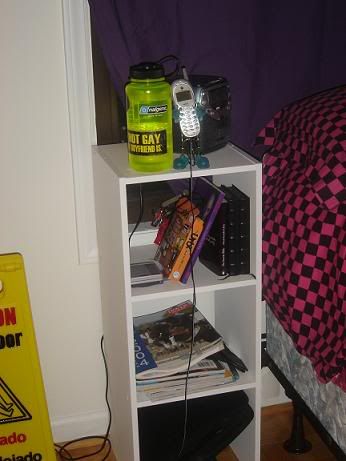 Nightstand.
Bed and animals :)
Animals! Donkey, Ponies, and the Oppossum.
Bulletin Board made from extra pillowcase...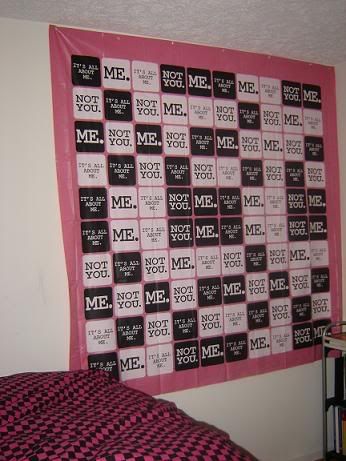 Shower Curtain/Wall Hanging.
Bookshelf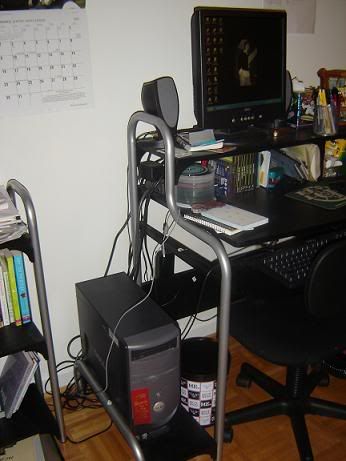 The left side of my computer desk...
My desk. I loff it.
Backpack, and books for my classes this semester...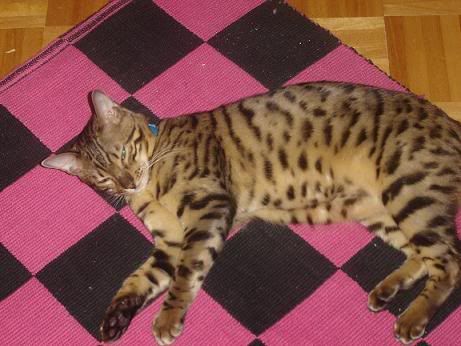 Somebody is mad about being woken up...