Hi, I'm a longtime lurker. I love looking at other people's things, I think it's an interesting way to get to know them :) I've lived in my current apartment for a year now, and it has its good and bad factors. it's good because it's secluded but not far from town, quiet, pretty, and fairly cheap. It's bad because the bathtub doesn't work, only the shower, the water is well water-y, and the water pressure is nil. It is tiny with limited storage. Also thre is ugly carpet, which I semi coverd up with neutral rugs. The ceilings are pretty ugly too XD When I first moved in it was dark wood panneling, and pretty dirty. A lot of elbow grease and paint goes a long way. This is the view when you enter.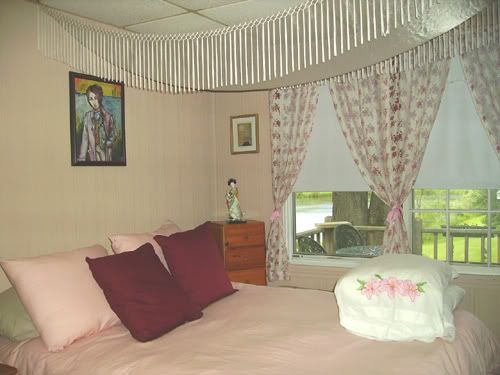 Back of the door/cds,yoga mat, closet area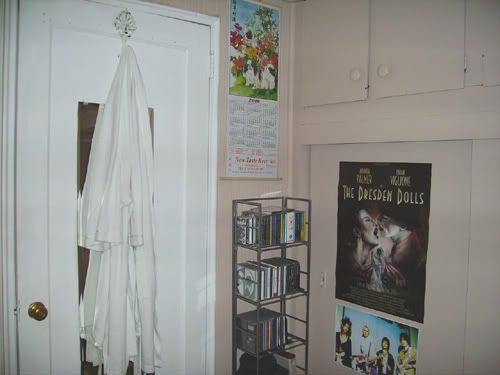 My desk and stuff I'm working on today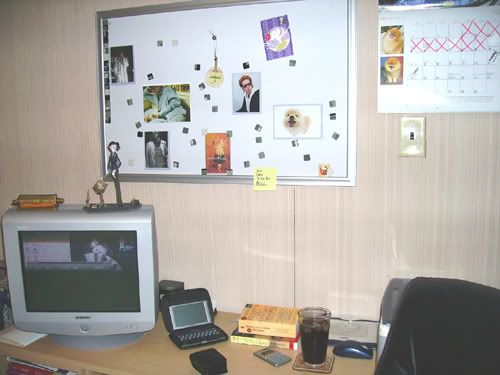 Some books, end table, paintings my friend Maggie made for me, and some embroidery I did.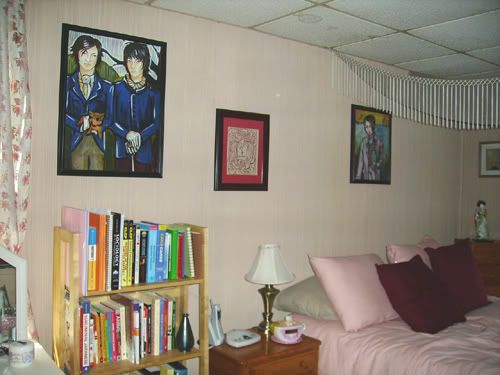 Cluttered vanity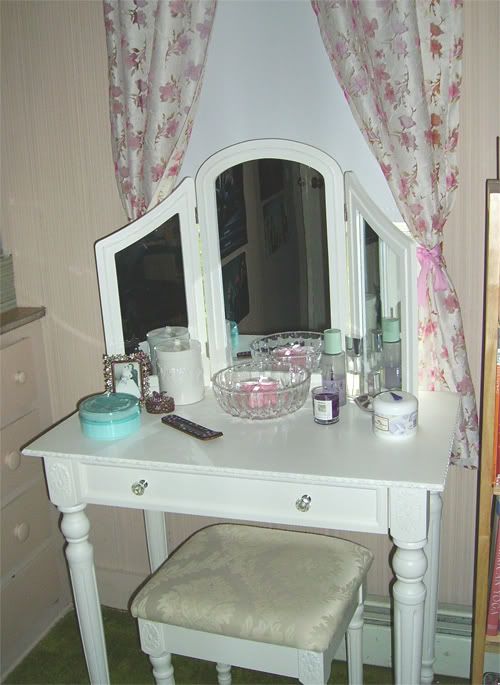 More books and other things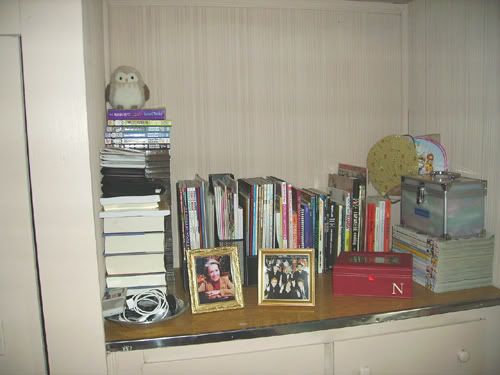 Dresser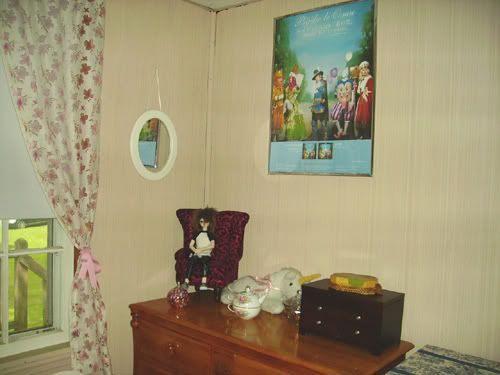 The view out the main window (thre's another window behind the vanity I never really use.)