I've been watching this community for awhile, so I decided to finally post some pictures of my room. It's very plain and rather small, so please don't be too harsh. :P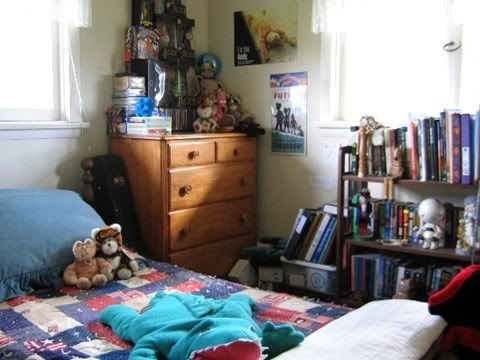 This is how it looks when you first enter.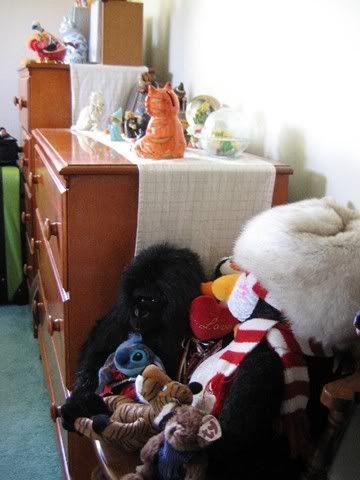 This is the right wall when you first enter.
Close-up of my dresser.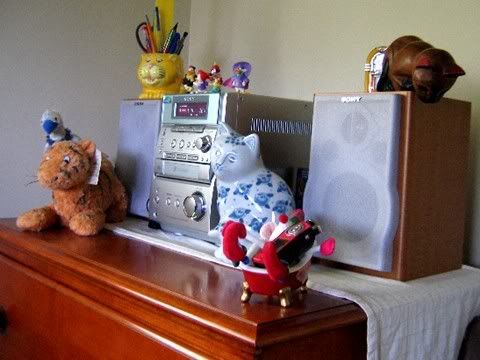 My stereo.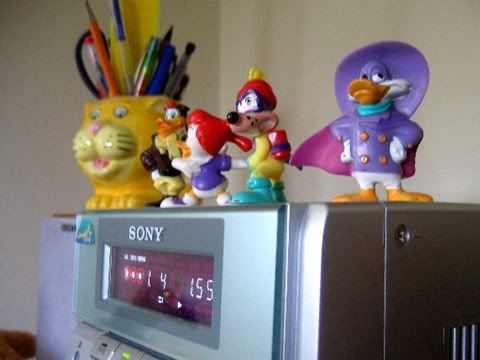 Darkwing Duck!! These are from 1993, when I was 4.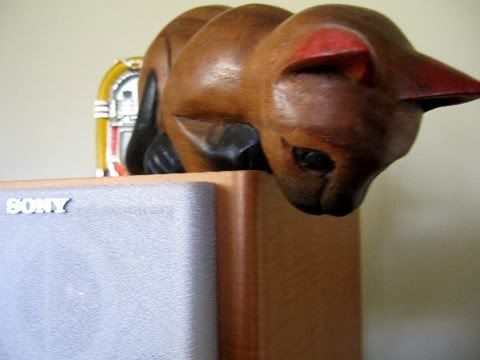 This is one of my favorite figures from my cat collection.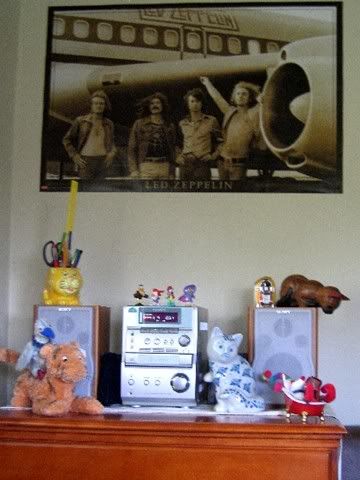 Stereo and Led Zep poster.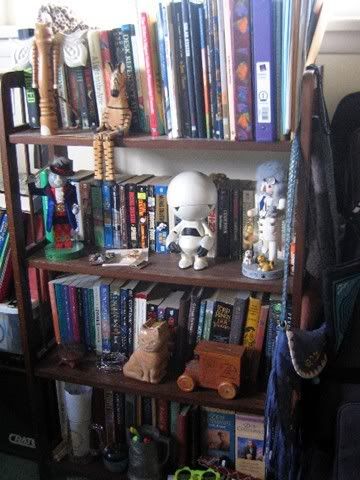 My bookcase and knick-knacks.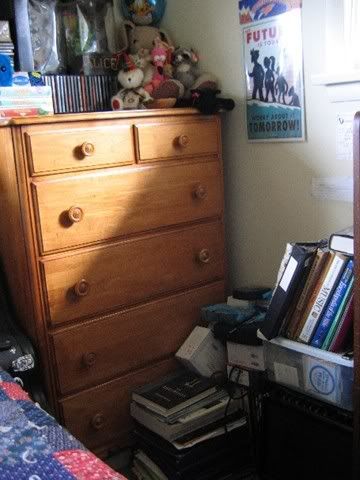 Guitar amp and stacks of books and such.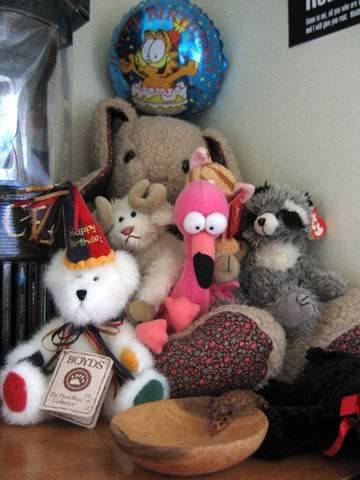 Small mountain of stuffed animals.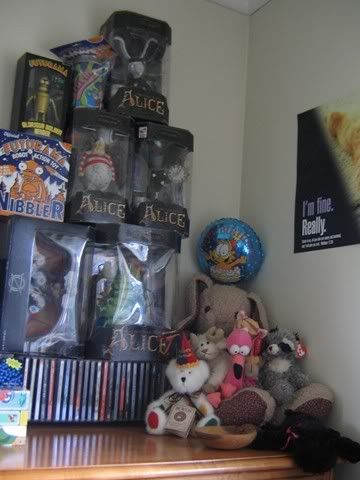 Aliiiice...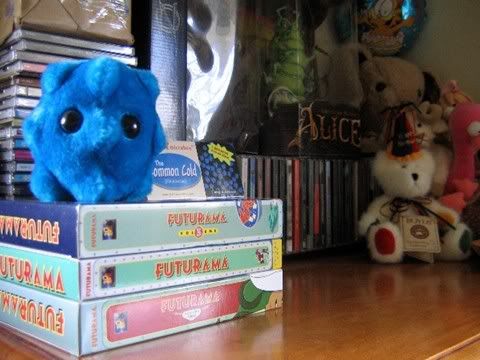 Futuramaaaa... and my Rhinovirus --- Achoo!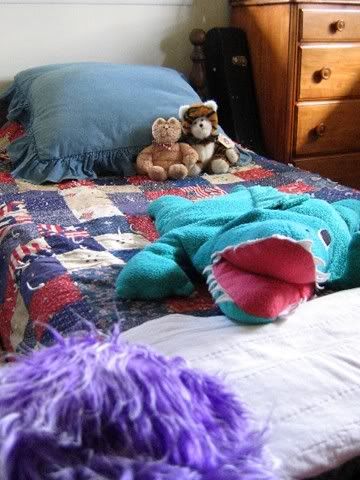 My bed (the purple fuzzy thing is a hat).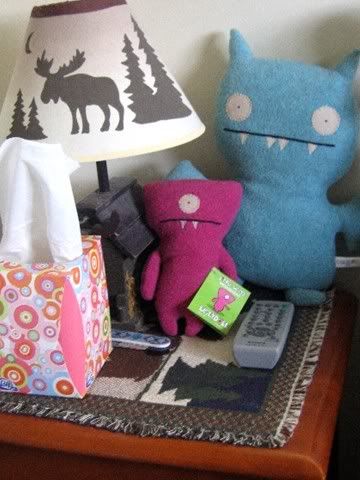 My nightstand with Icebat and mini-Wedgehead Uglies.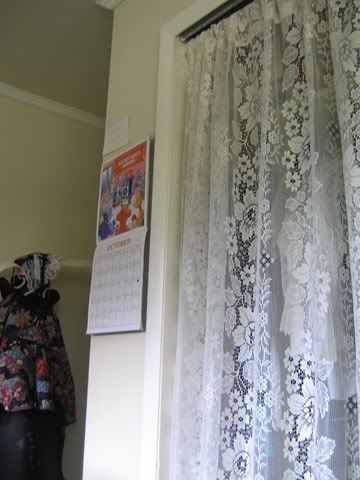 Futurama calendar and my lace curtain closet "door."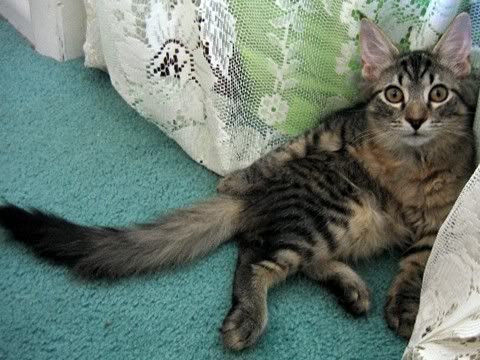 Mr. Spock on the curtains. He's one of two 14 week old Maine Coon kittens, and one of four cats in the house. I do not know where Izzy, his twin sister, is. Thank you for your time!!