Kayla. Sixteen. Arizona.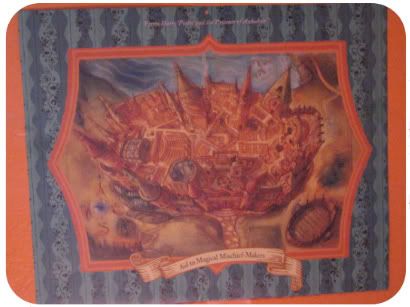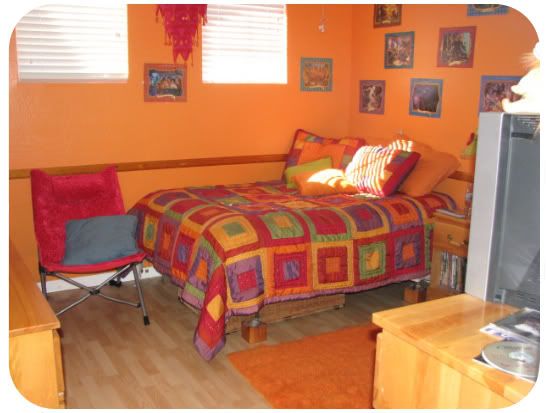 This is the view from the doorway.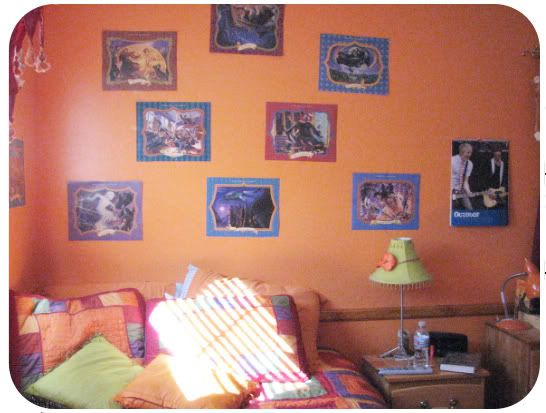 The Harry Potter pictures above my bed. Not sure why the quality of this pic is so bad. :/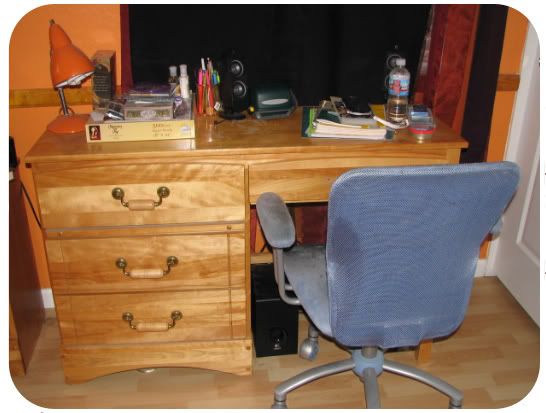 My desk...which I'm hoping to replace soon.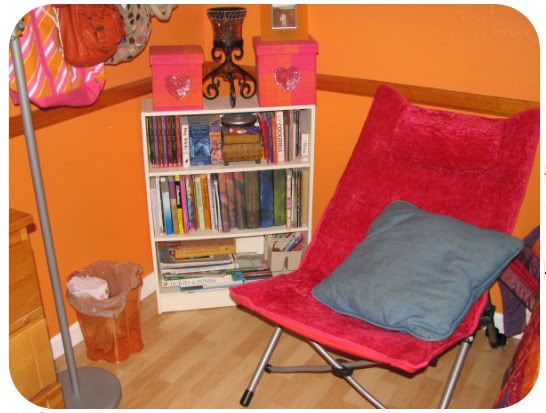 My chair and tiinnyyy bookshelf. Ugh. That chair is sooo uncomfortable. I'm planning on replacing it as well.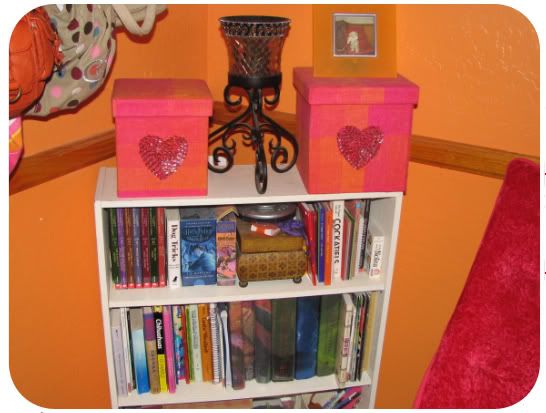 Closeup of part of my bookshelf and the boxes and candleholder on top of it. I loooove that candle holder. <3
My TV and bulletin board.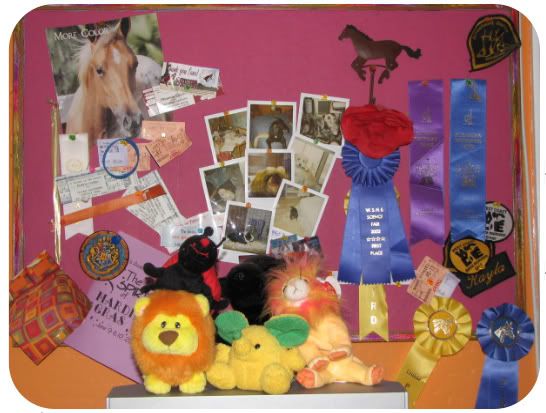 Closeup on my bulletin board.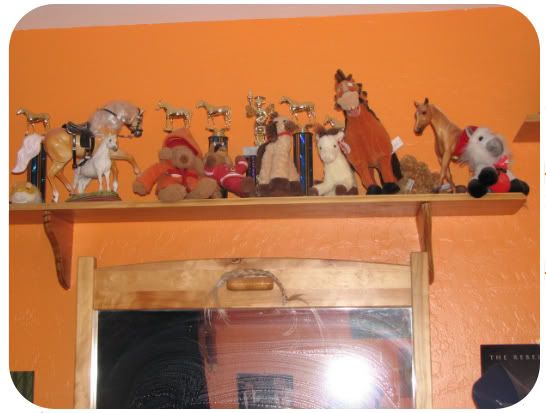 Shelves above the dresser that I forgot to take a picture of. :D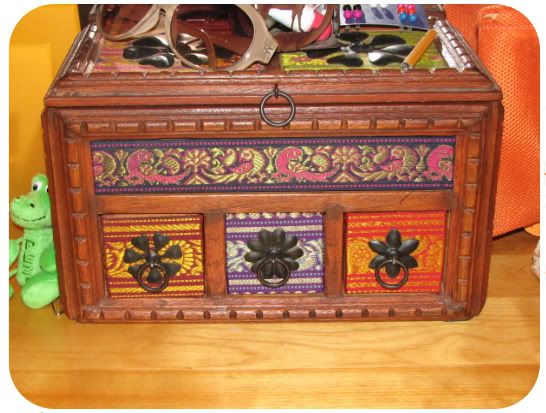 This is my absolute pride and joy! I adore this jewlery box. I think it's a perfect fit for my room. and last, but not least!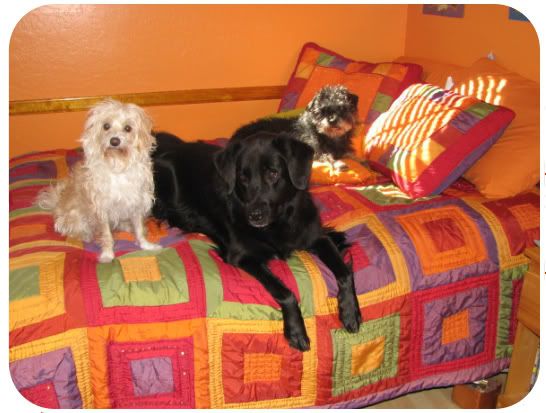 My three girls sitting on my bed. From your left to right: Taffy, Ellie, Winnie. Thanks for looking at my room! I love it to death, but there's plent of things I'd like to change, so if you have any ideas, let me know. I definitely plan on changing my furniture soon, seeing as I've had it since I was born. It's a little worse for wear. :D