Hey guys! This is the first time I'm posting
my room
here. I'm a 24 years old girl living in Fortaleza, Brazil! It's a small room, but I love it! It's really me ;)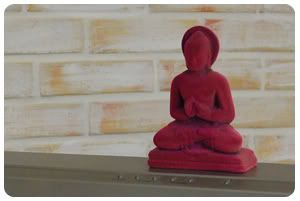 My bed and the bulletin board I remodeled myself. I don't really love it, I may redo it. But for now it'll do, it holds my calendar :) You can also see my dreamcatcher hanging above my bed.
My desk :) I guess the mirrors make it a bit confusing at first glance...
Rest of the desk.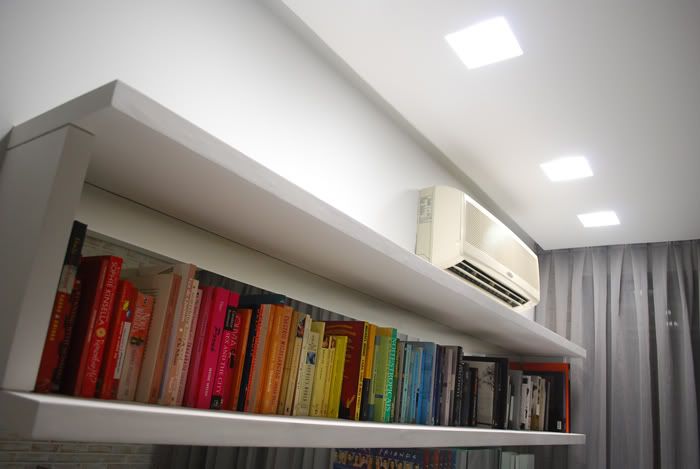 My books.
I got the idea from someone to organize my books by color! I loved it and here's the result :)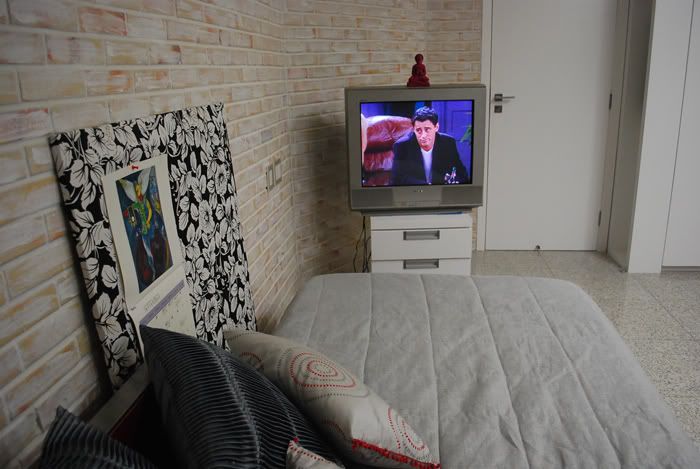 My "new" TV. It's pretty old, but I decided to move it to
my room
after we got a new TV for the TV room. And this desk is good because of the drawers, which is where I'm keeping the DVD player, lol! Anyway, I'm watching "Friends" :D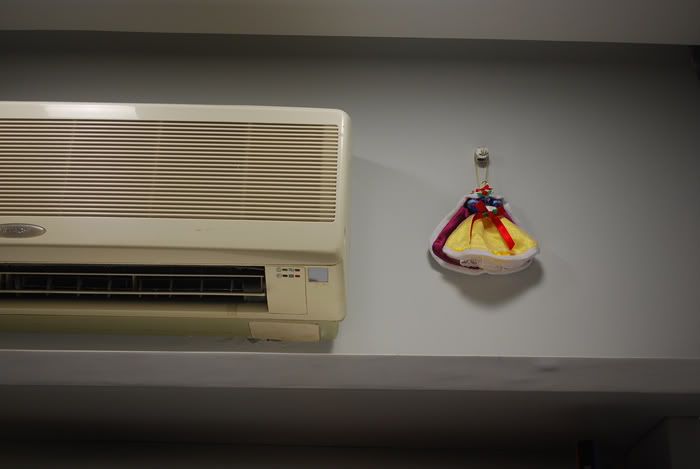 Snow White is my favorite Disney princess :) Her outfit hanging next to the AC.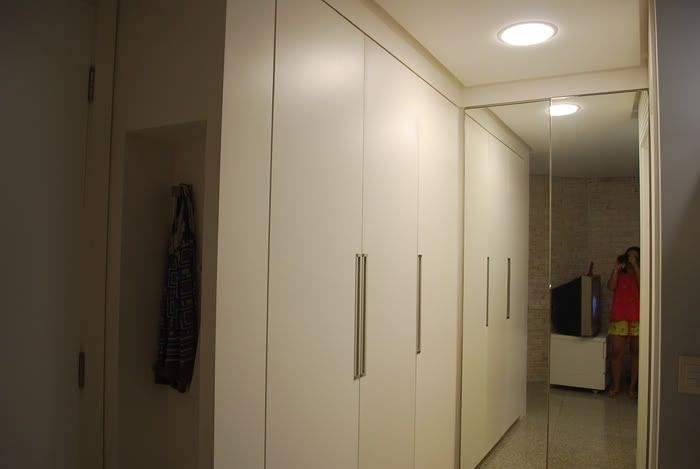 My wardrobes. Excuse me and my pink pajamas!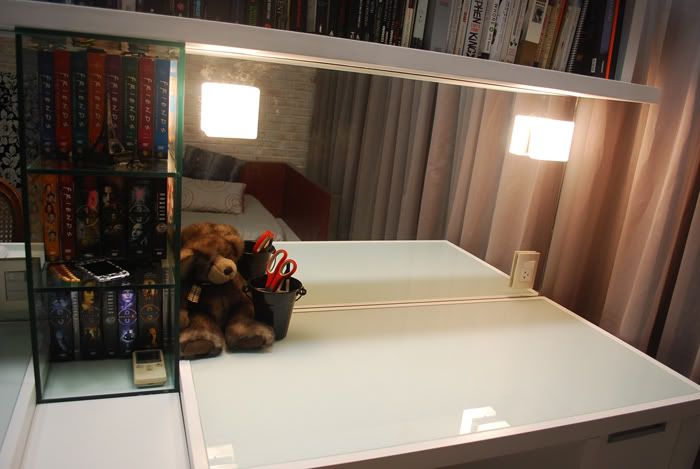 The lights are there so I can use this side of the desk as a vanity, do my make up there and stuff. But I'm still unsure about it!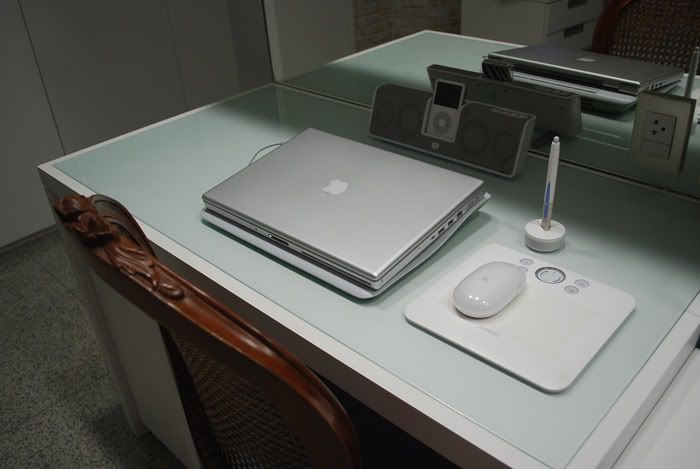 Desk Stuff.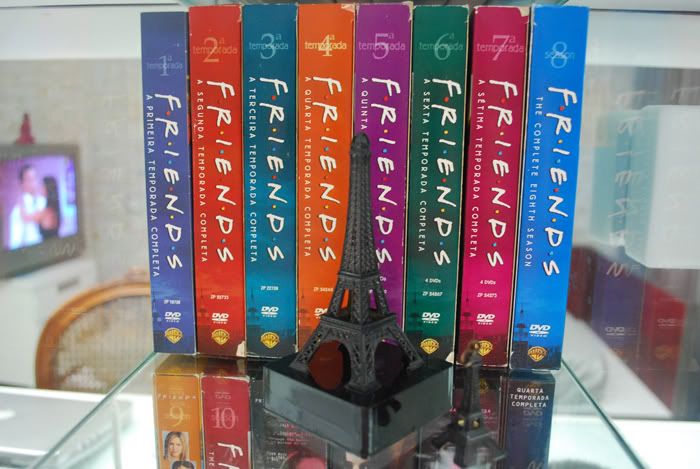 I keep my DVDs in the TV room, except for my veeeery favorite ones!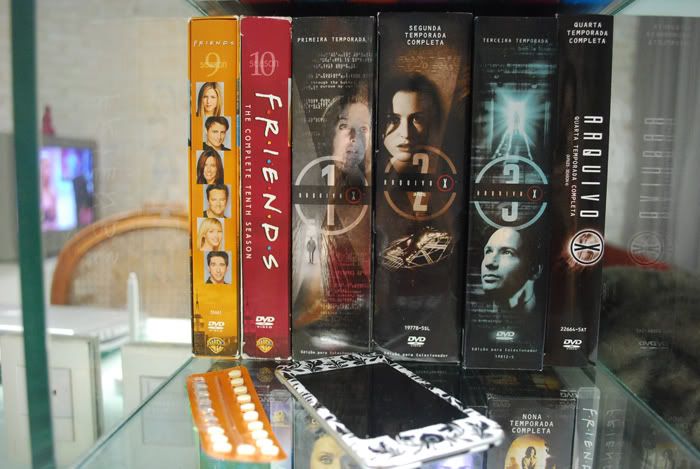 "Friends" and "The X Files" are my two favorite series ever! :)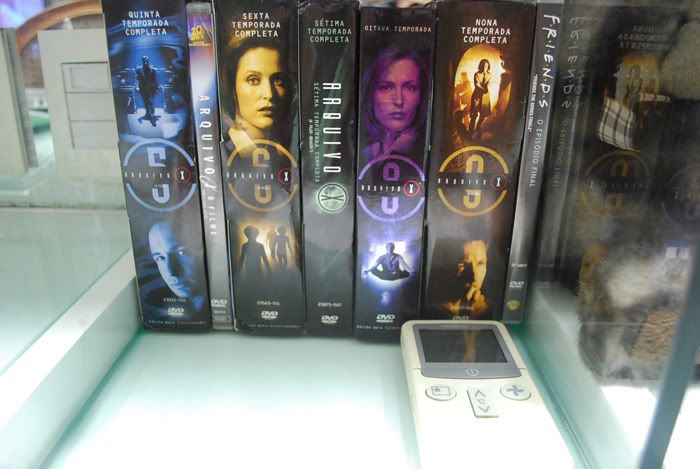 <3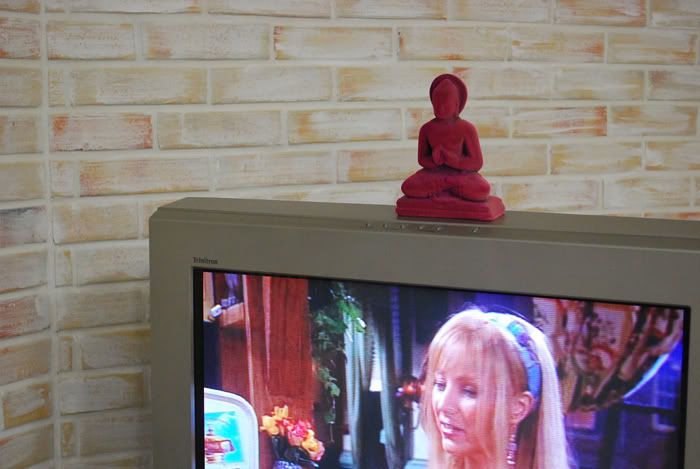 My Buddha on top of the TV :)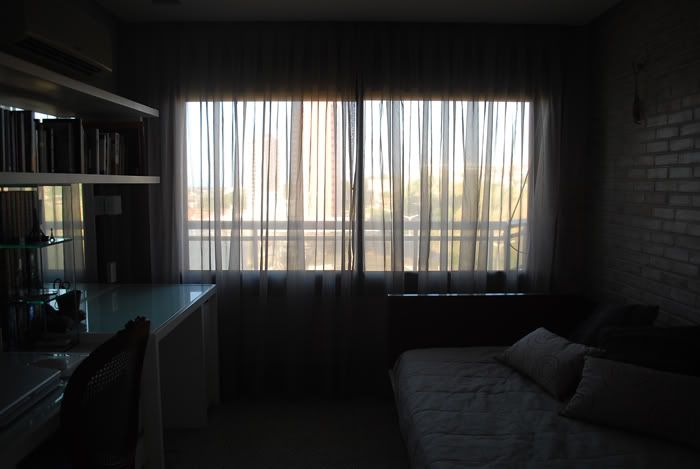 My window :)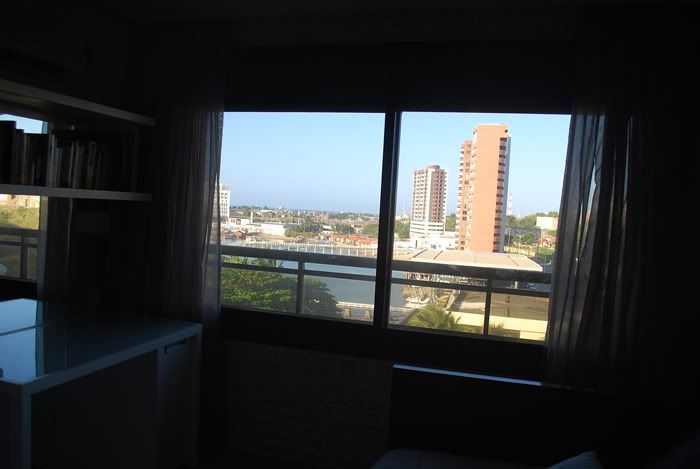 Without the curtains on the way :) You can see there's a little balcony outside, but we never really use it.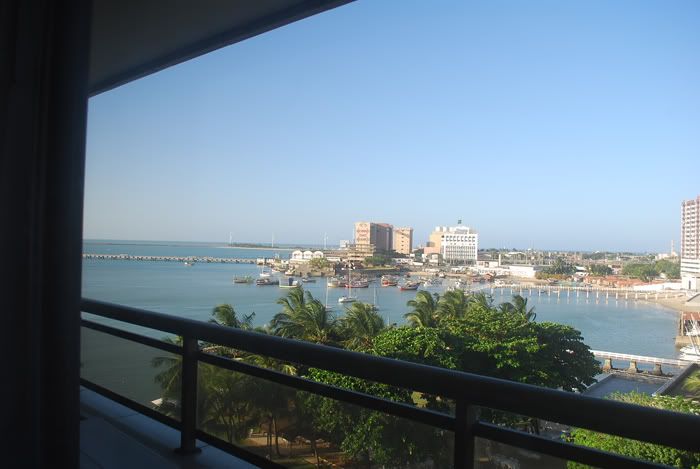 Here you can see the view better. It's not the best view though. The view from the other side of the apartment is MUCH better, believe me. But here you can see part of the port and the thingies they use to get energy from the wind and stuff :) When the big cruise ships arrive it's really pretty to watch :)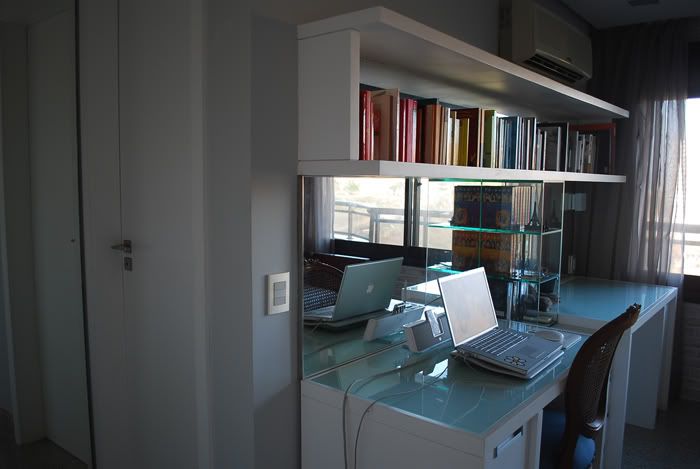 Behind my desk, the door to my bathroom.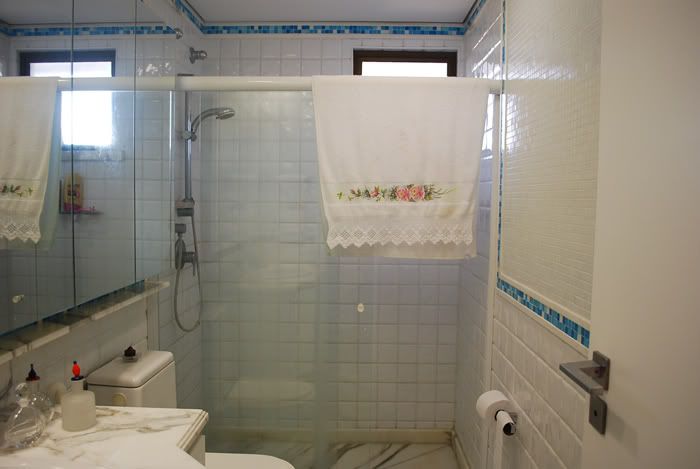 My bathroom, which is no big deal, really.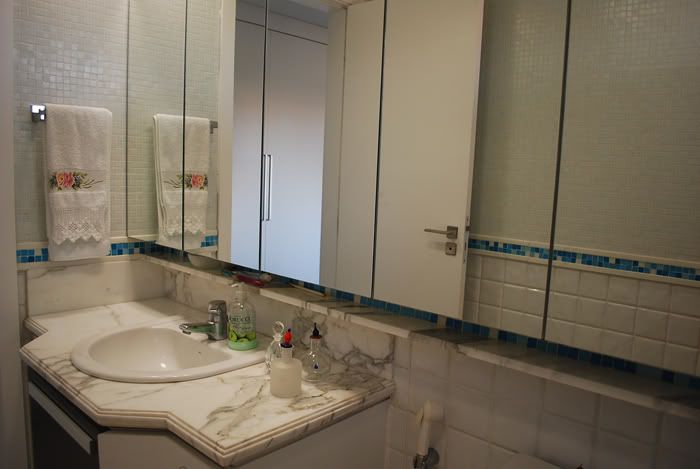 Other side.
Close-up of the tiles.
I buy a little flag of every country I go to (it's missing the Bahamas though, I couldn't find it!) and I wanted to do something with them. Any idea??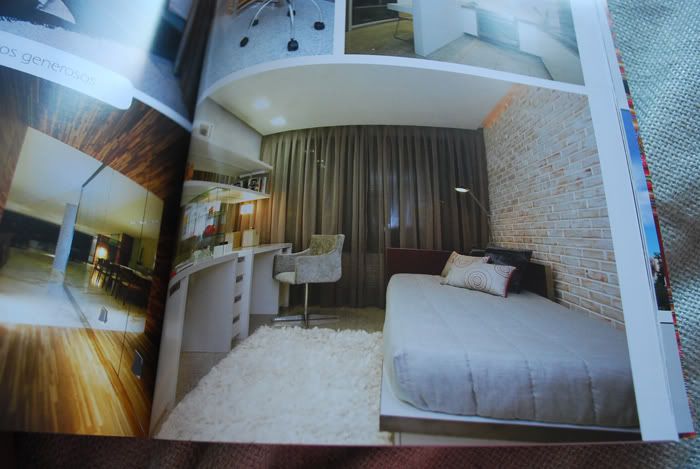 And here's an extra! My room was in a decoration magazine :) They changed stuff and all, but still you can see it's
my room
:) Pretty cool, huh?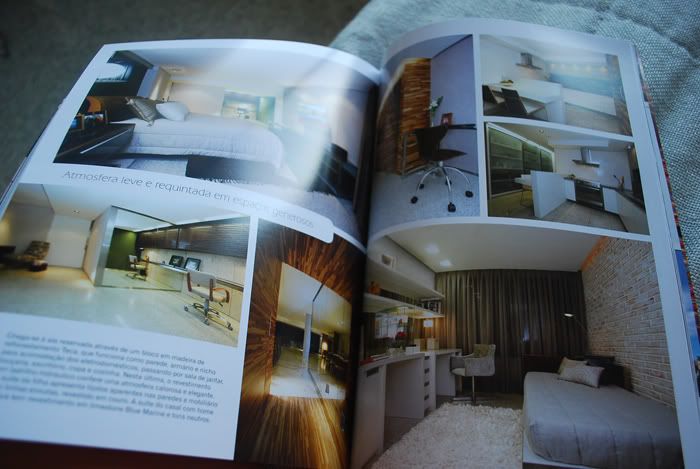 Rest of the page, you can see my parents' room there, kind of :) Well, that's it! Hope you liked it!! :)