Allo, I'm Jade, I'm 15 and from Oklahoma. I joined a few months ago but never got around to posting, so here goes. My room is
very cluttered and messy
. I dont really like it when its clean, it dosent feel homely. So, ignore the mess, please. There's two rooms in my room. There's a smaller room attached to it, but its really, really trashed. I'll post some pictures of it when I get around to cleaning it up.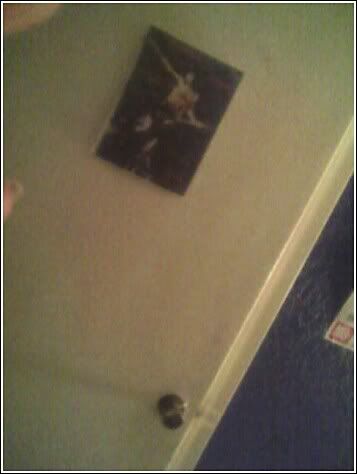 Step in lightly, please.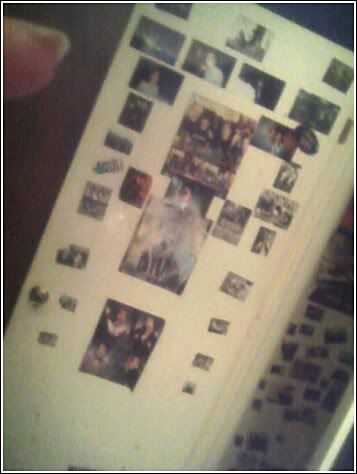 Back of door.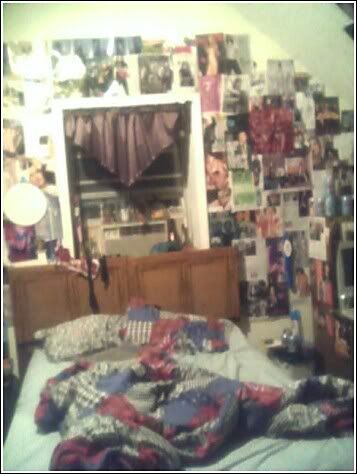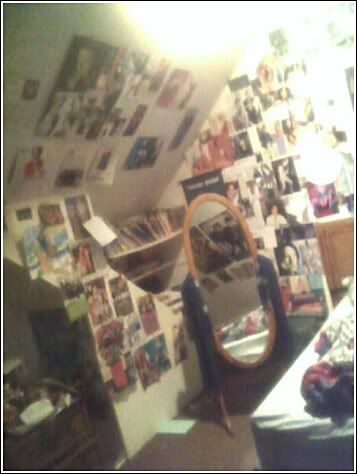 Better view of my Bowie/Queen/Doors/Zeppelin/Iggy Pop collage: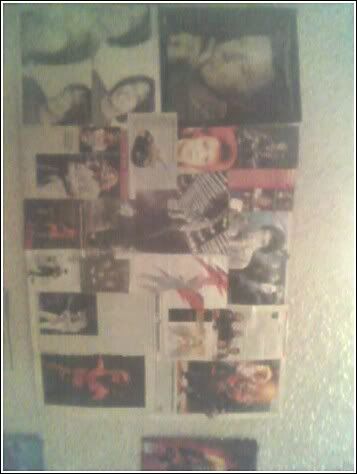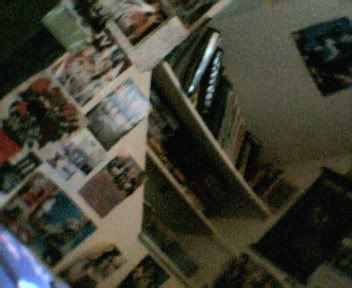 Bookshelf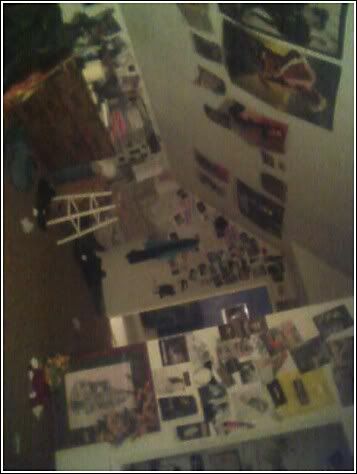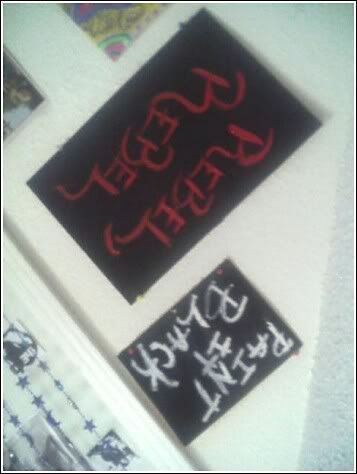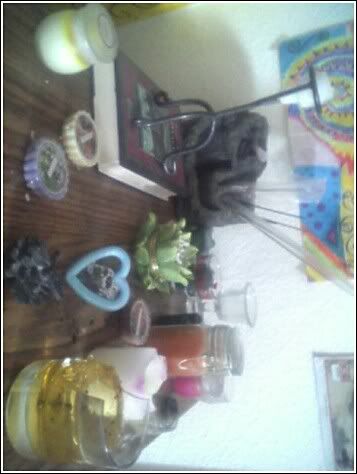 CD's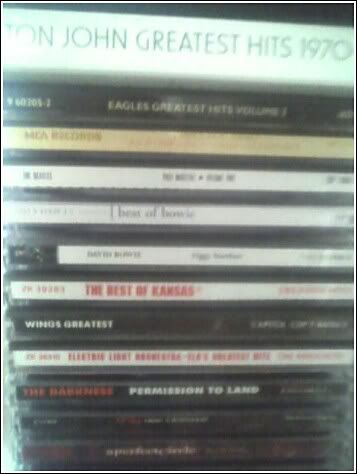 Part of em.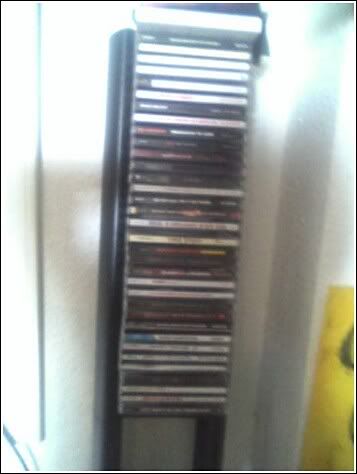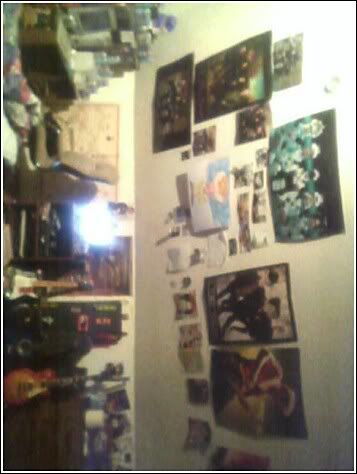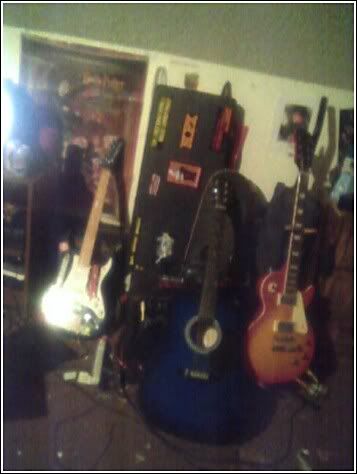 Guitars, amps, skateboards, and Snape poster.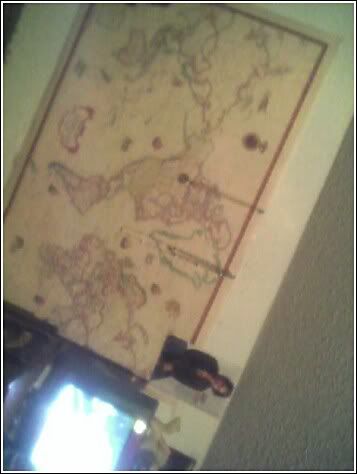 Pirate thing in progress.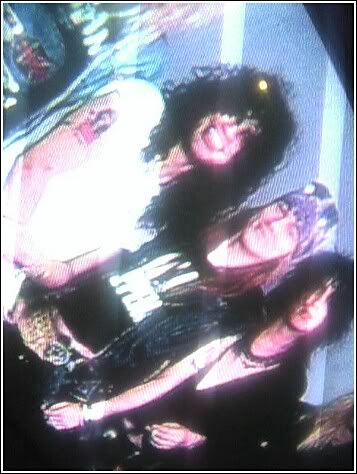 GNR was on. :)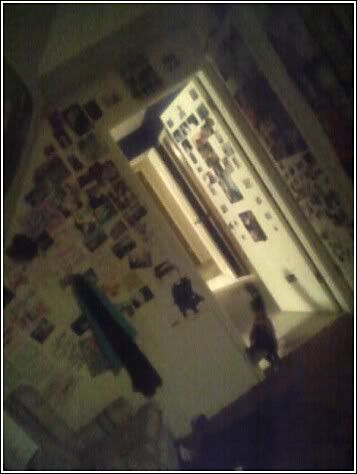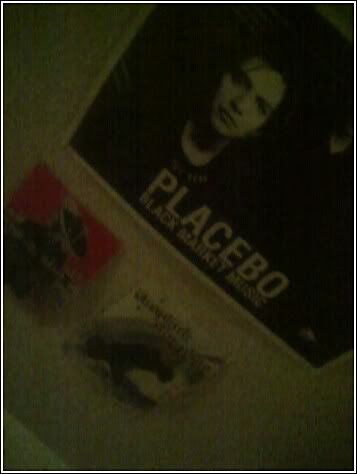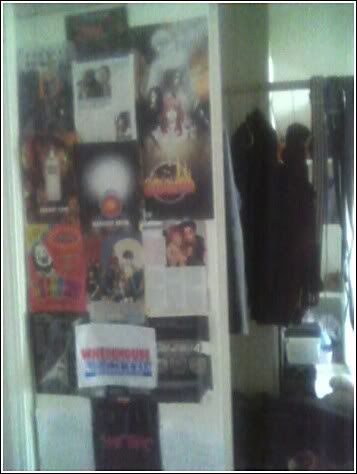 Closet.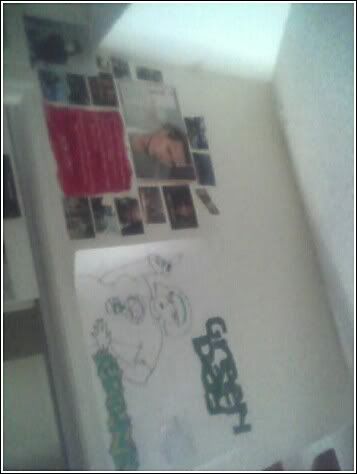 Above my closet is a Green Day poster I had to do for Math in 8th grade, a Johnny Depp shrine, and a Brian Deneke memoria thing I made in 7th grade.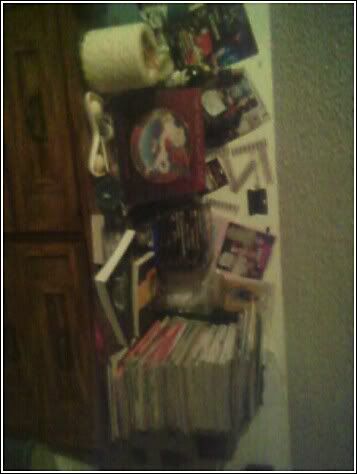 dresser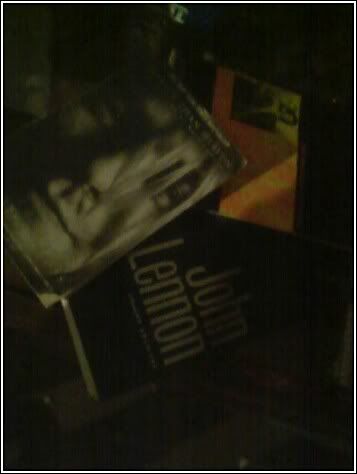 kurt cobain, david bowie, and john lennon books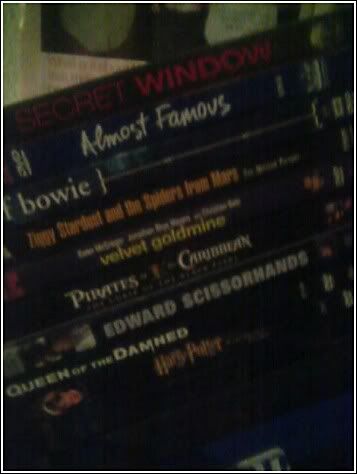 dvds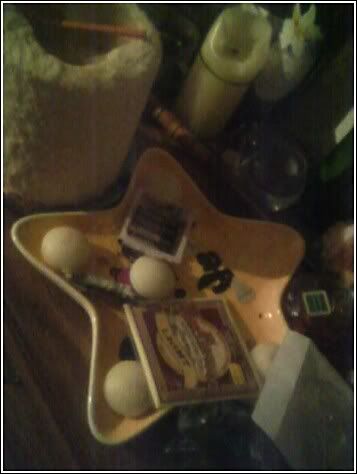 afi bowel, guitar strings, picks, candles, other shit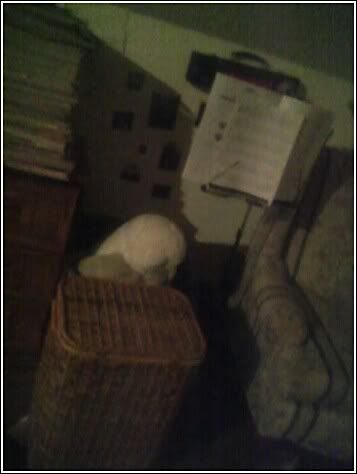 mr. owly and hampers Well, thats my room. Hope you had fun. Now get the fuck out. :)