Behold. My room.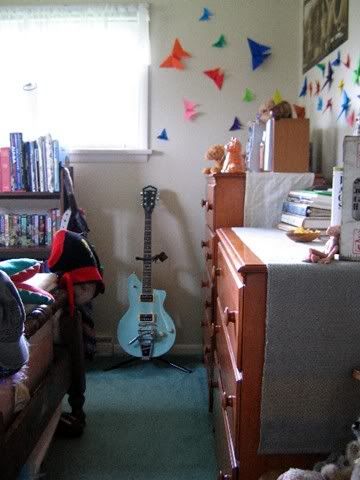 This is what you see from my door. I know it looks like I have a lot of furniture, and I do. I inherited a 4-piece bedroom set, and my mom won't let me split it up, even in the name of space. :(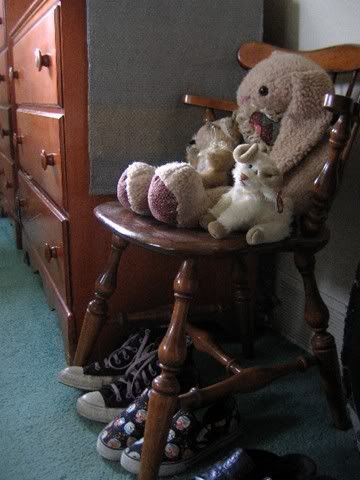 This is directly to the right, after the cello case. I like old-looking stuffed animals. :) My mom made me the rabbit when I was... 3... ish... yes.
Dresser. Yayy.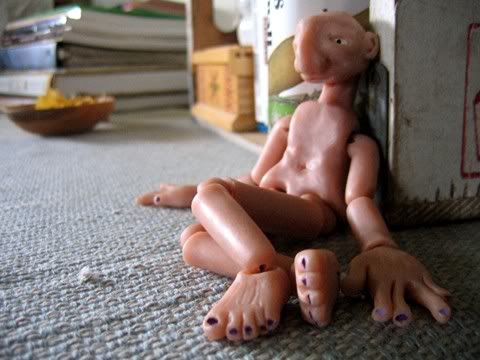 This is a doll my dear friend Chelsea hand-made for me as a X-mas gift. Her name is Lenore, and she has Spock-hands. :)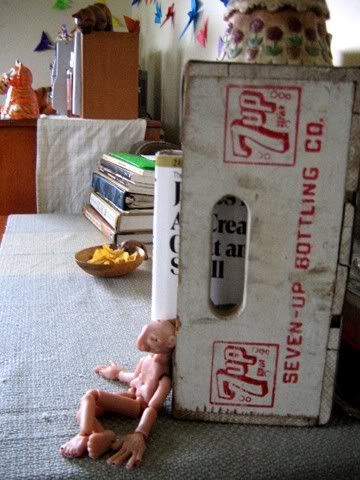 Wooo, 7-Up box.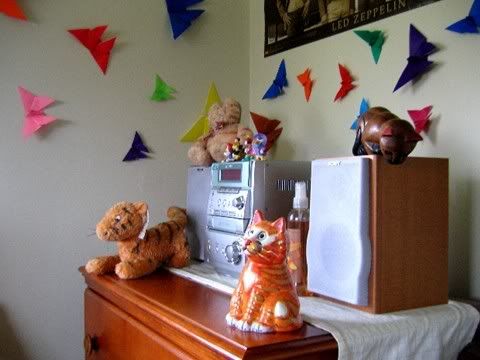 Stereo and flutterbyes.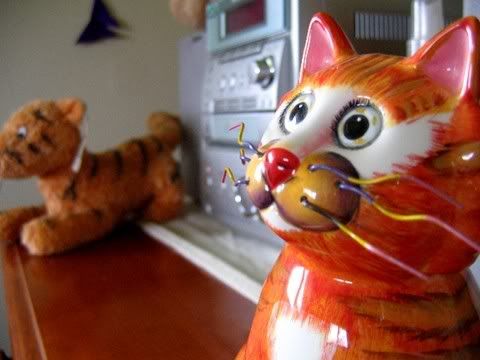 My Jazz-cat bank, hehe.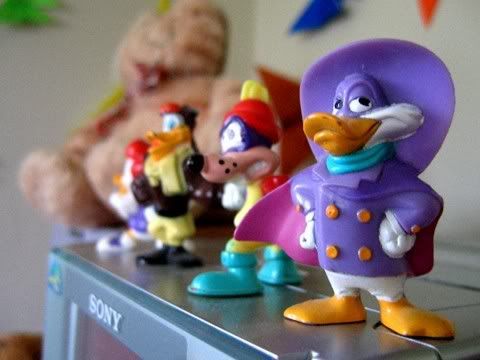 Let's get dangerous!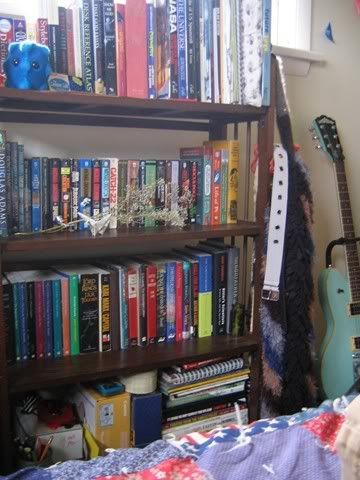 My bookcase. *Loving sigh.*
The 007 was my senior marching band gift from the band parents (all the seniors got one). We did a spy show this year with the songs "007/Goldfinger," "Mission Impossible Theme," and "Soul Bossa Nova (Austin Powers Theme)." It's sitting on my amp and my guitar-stuff.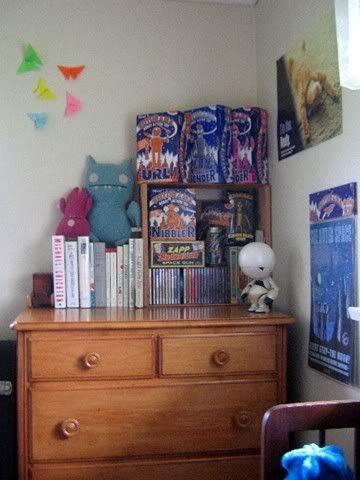 This is what is lovingly called "Geek Corner" by my friends.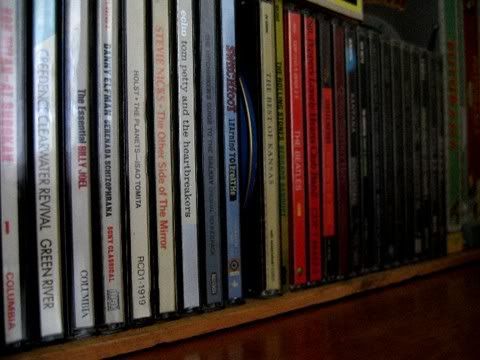 This isn't all of my CDs. Most of mine are burned. I be a pirate, arrrgh.
More books. :D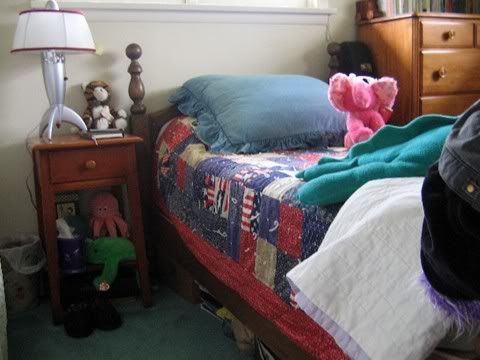 Bed, nightstand. I love my pink elephant. :) His name is Arthur.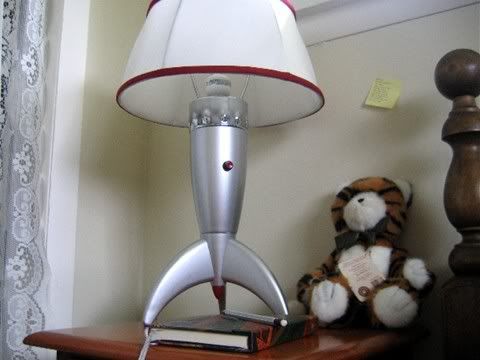 Rocket-ship lamp, lol. Just so you know, I am a girl. I have a thing for pre-Sputnik [retro looking] space stuff.