So like, I love this community to pieces. I have a few pictures of
my room
from like, three months ago and I figured I might as well post them. Of course,
my room
has changed slightly since then. (Read: I moved around my posters, got new ones and moved around some small things.) Anddd I'm currently about to start redecorating
my room
a little, so whatev.
BUT YEAH.
My favourite little corner ever. Those are all drawings and stuff my friends made me stuck to the wall.
Same thing, just a different angle or whatever.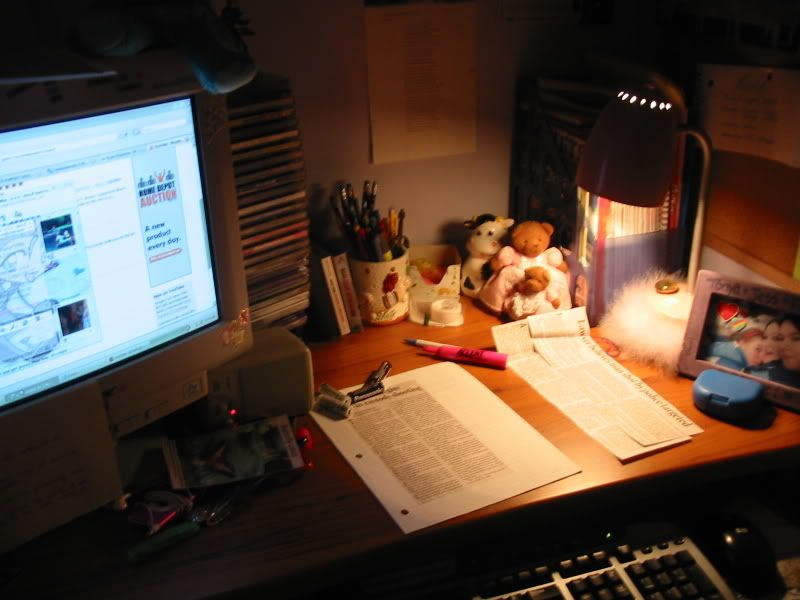 My desk! (Don't be fooled by the paper, I'm really not that studious.)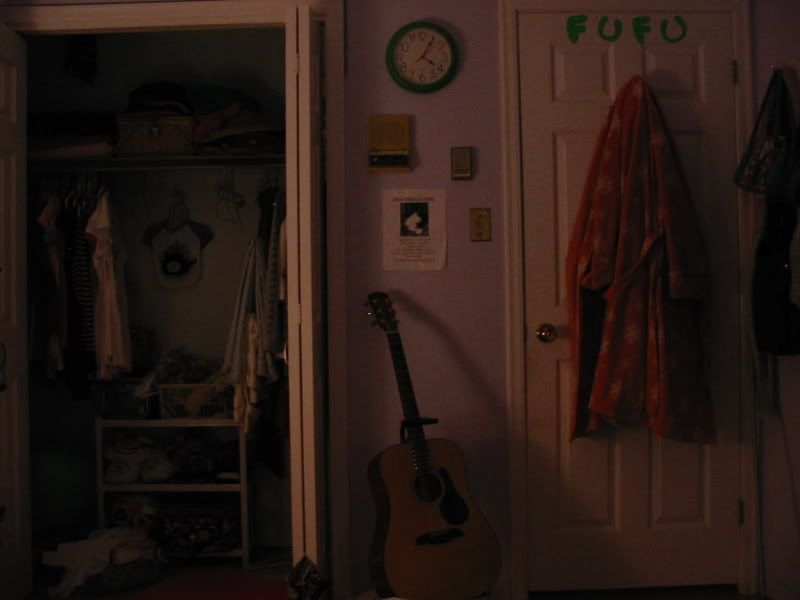 My closet/my door. Fufu is my (nick)name if you were wondering.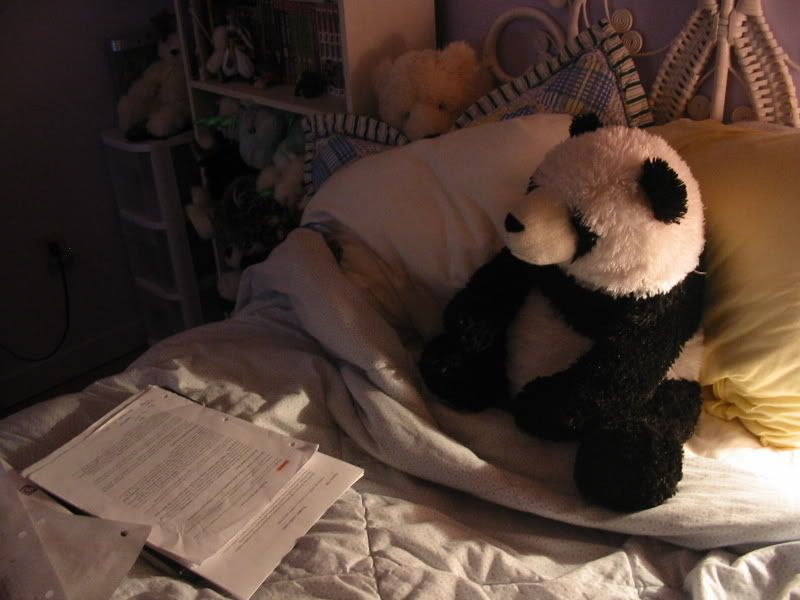 Xiggy the panda is on my bed doing my homework for me. What a good boy. :]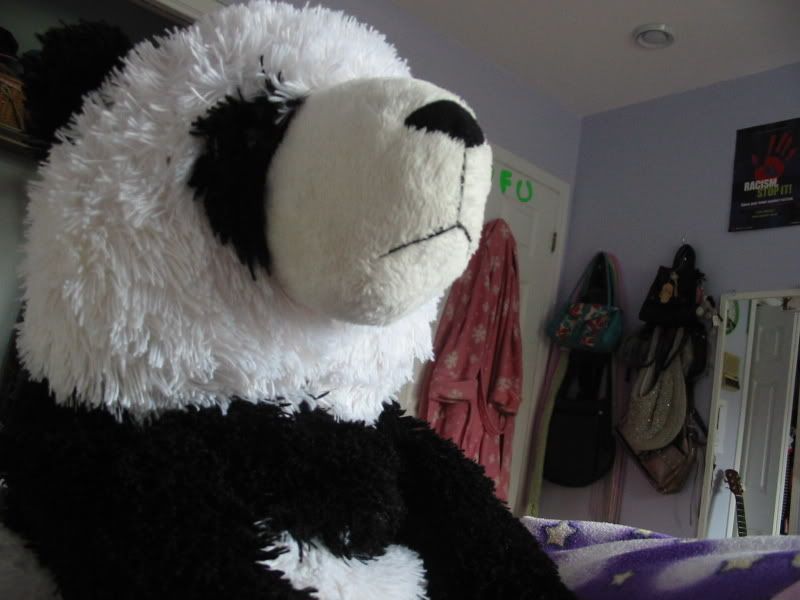 (And suddenly it's day!) Another pandapic just for good measure.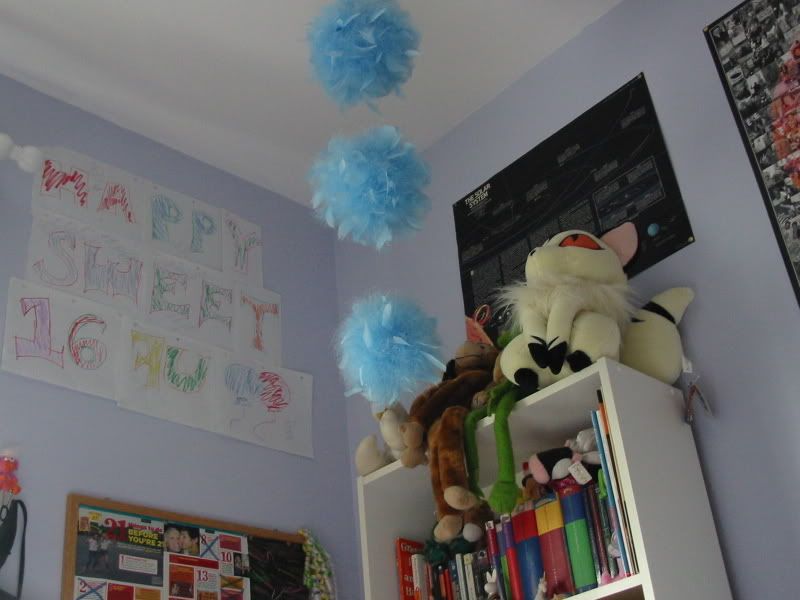 The sweet 16 thing my friends made for me, stuffed animals and a feathery mobile one of my best friends got for my birthday.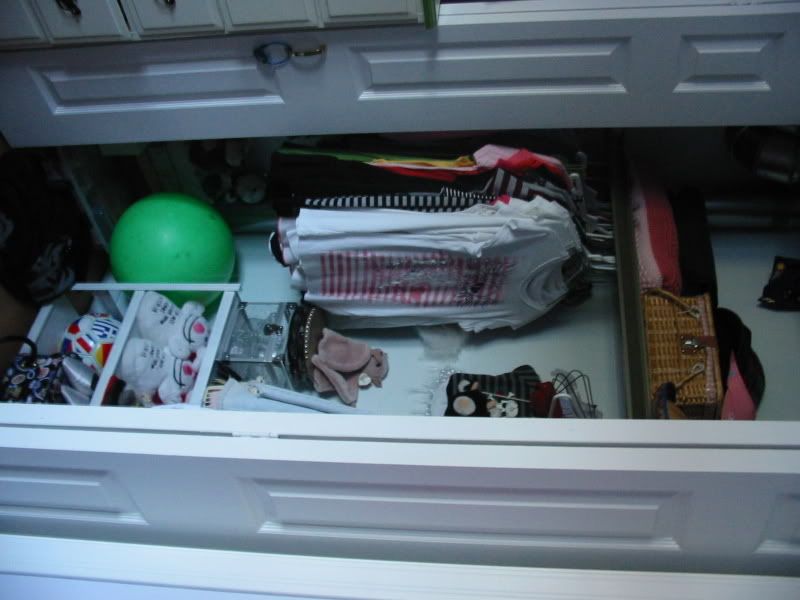 My closet... lopsided because I didn't edit these pictures at all.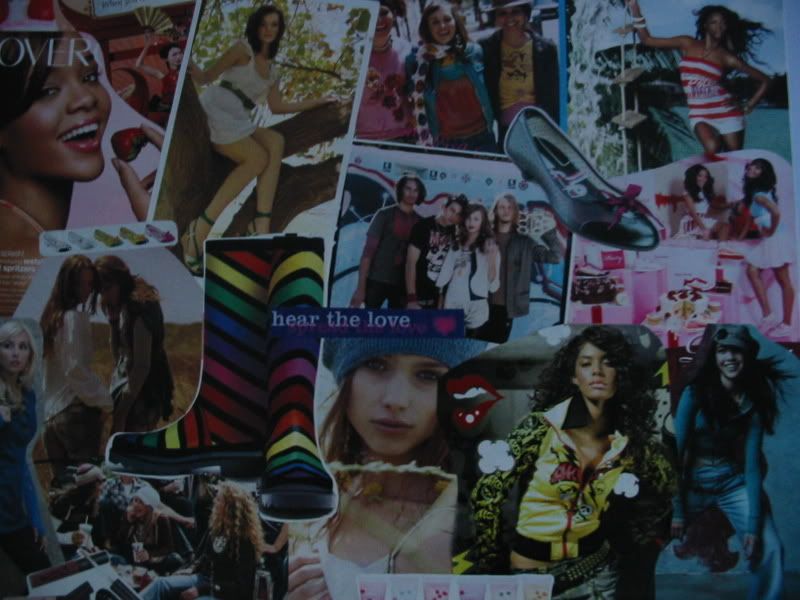 A collage I made when I was bored late one night over the summer. I'm pretty proud of it, actually. Yeahhhh, I'll have proper pictures of my room soon. When I finish redecorating. -- Techno.