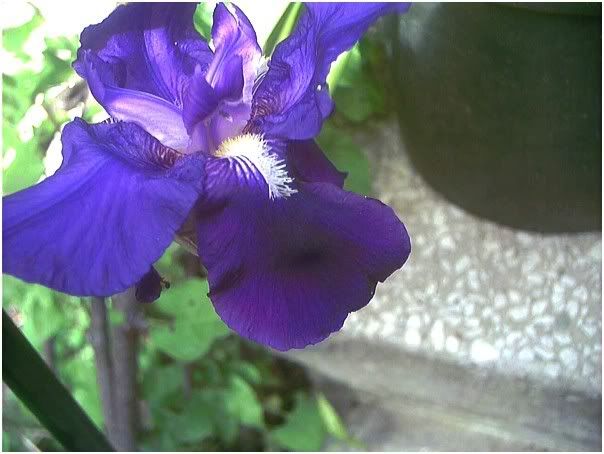 The surprise of the day was this iris bloom...
It can't be seen on the photo, but it has a twin to bloom probably next days...
Atcually it has a third bud too on the same stem... It doesn't bloom each year, but once it did, it was full of surprises...(at least, for me)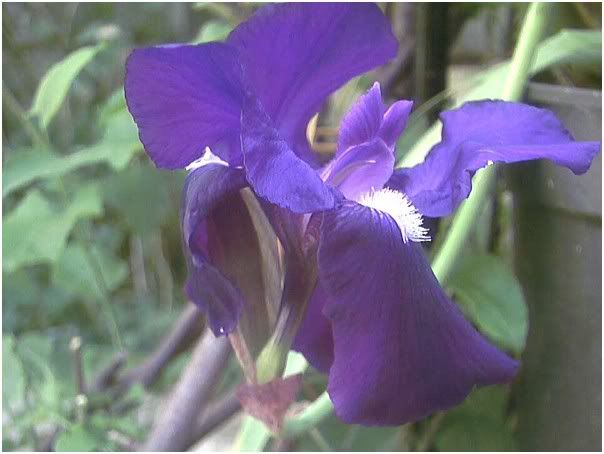 Then I went up to the terrace again...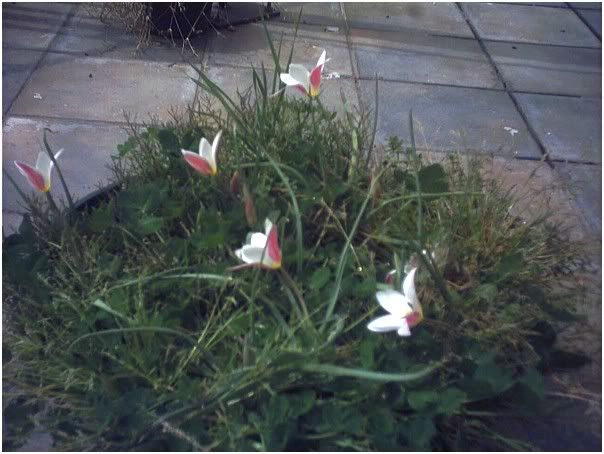 Zinnias sprouting faster than I would imagine... It has been just a few days that I started them...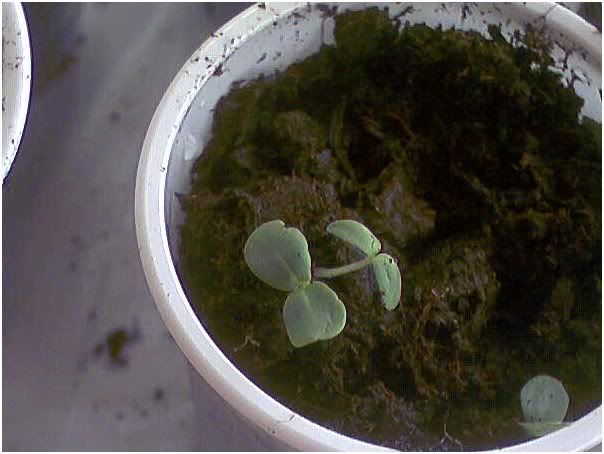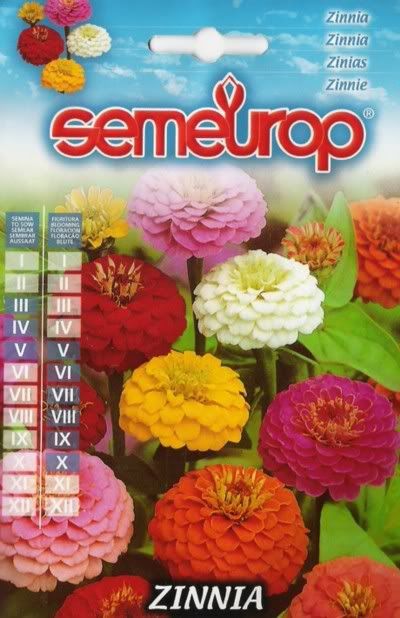 As well as the yellow pear shaped tomatoes... I don't know why but I hadn't expected them to sprout that easyly - it is the first time I try tomatoes from seed... And I had soaked the seeds one night, which made them all sticky, so I didn't really care if there were many seeds in one place... And the result is... erhm, more tomatoe plants that I'd ever want... I'm separating them by times... and I think I'll be offering them to interested people since I don't have enough place for more than a few...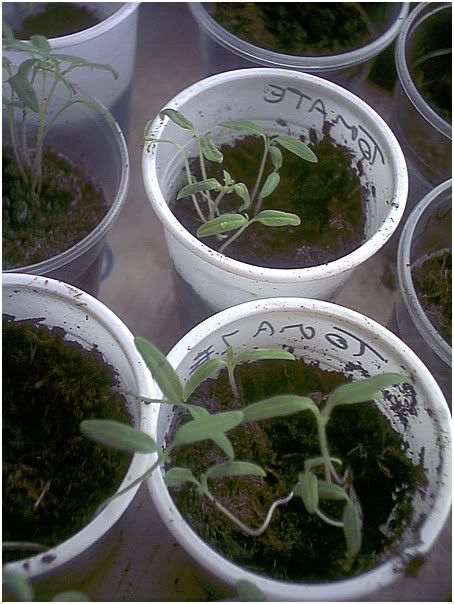 The cobaea scandens...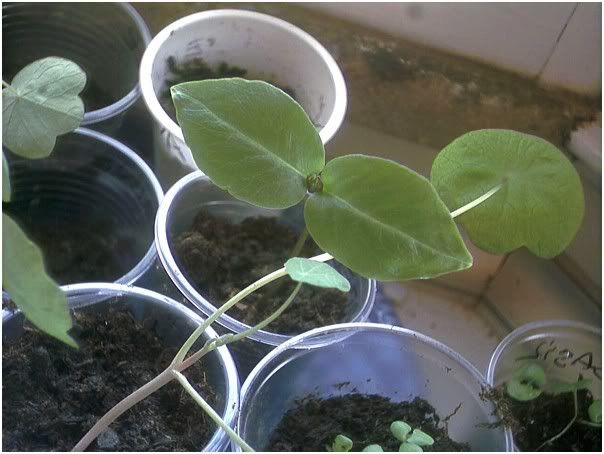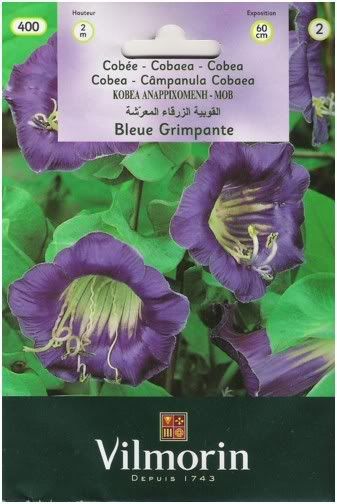 The pumpkin!
Griffes du diable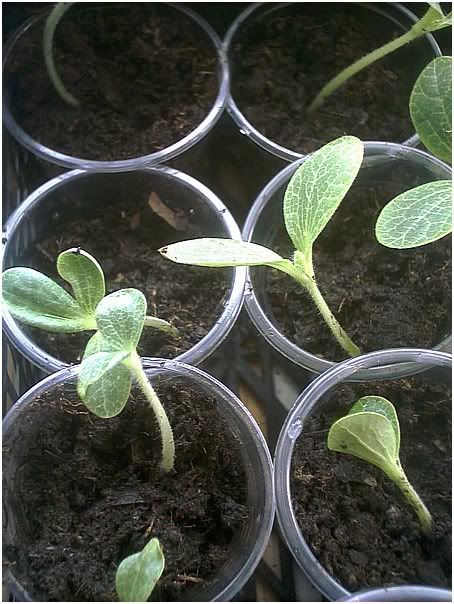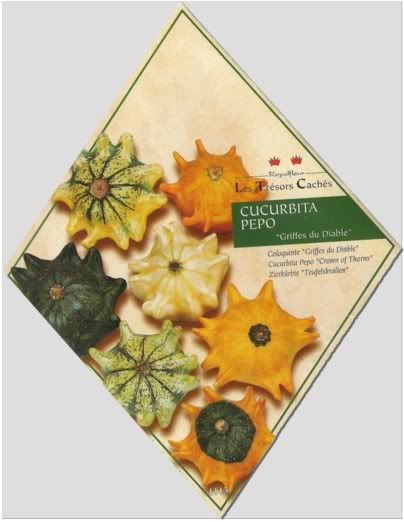 Scented blue flowered peas...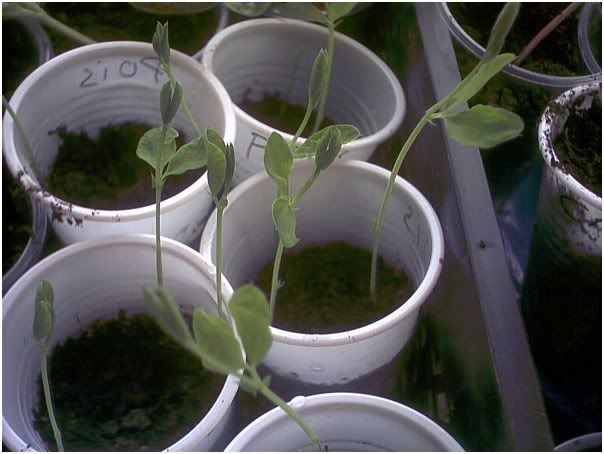 Capucines...