This is my first post, and i don't really have a whole lot ot show because I'm about to move in to my first apartment in three weeks! I go to school at Kansas City Art Institute and I'll be a sophmore. I'm living my with my best friend Marie, and my boyfriend, Todd. I have some pictures of the place, empty and some of before the people who lived there before us moved out (so you can see what it might be like filled with furniture.) I'll post more pictures when I actually get there and fill the place with my furniture and things. There are two bedrooms, both with closets. One bathroom with awesome black octagon tiles. Longer hallway style kitchen. Then a large space that is really dining room, living room, sun room area. I'm not entirely sure how we're going to divide the rooms up, and not let them all mesh together, maybe you guys have some ideas! Onto the pictures, I'll clump the empty and (disgustingly) furnished photos together. Sorry if they're gigantic, if they are, i might delete the post and resize! My bedroom: (this is our double bed, not the nicest, but i'm very excited about it!)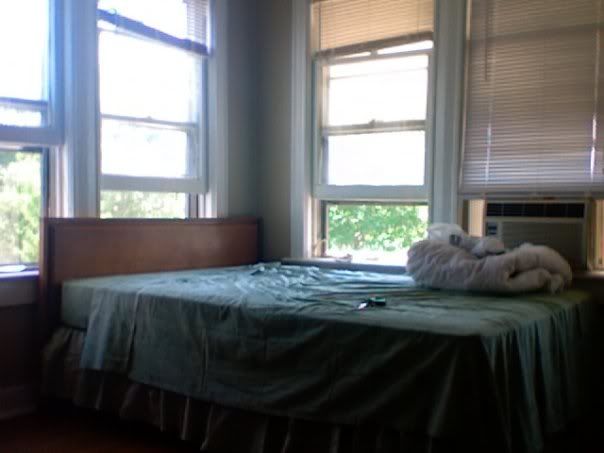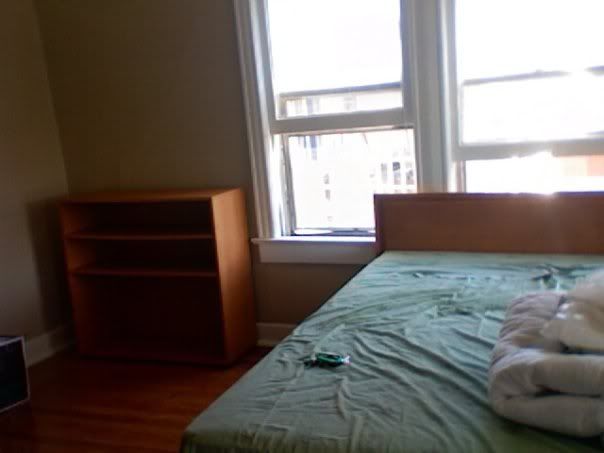 another view, from the old tenants, so you can see the windows better: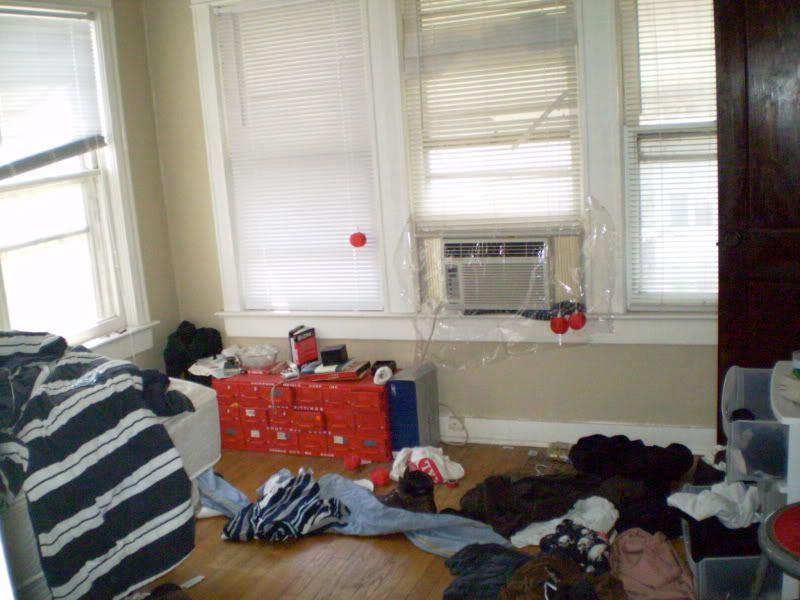 Sun room and living room: (it's hard to take a picture of one and not the other!)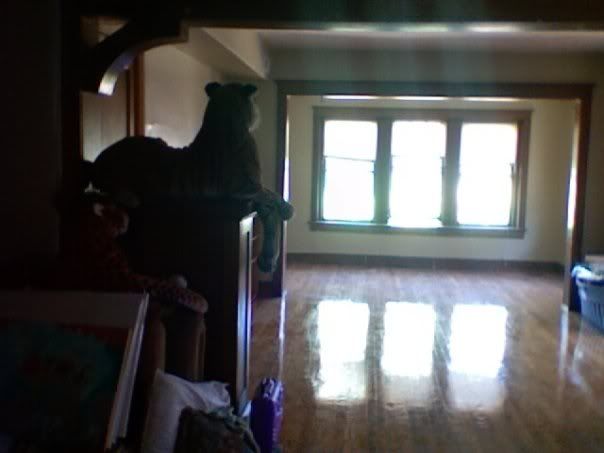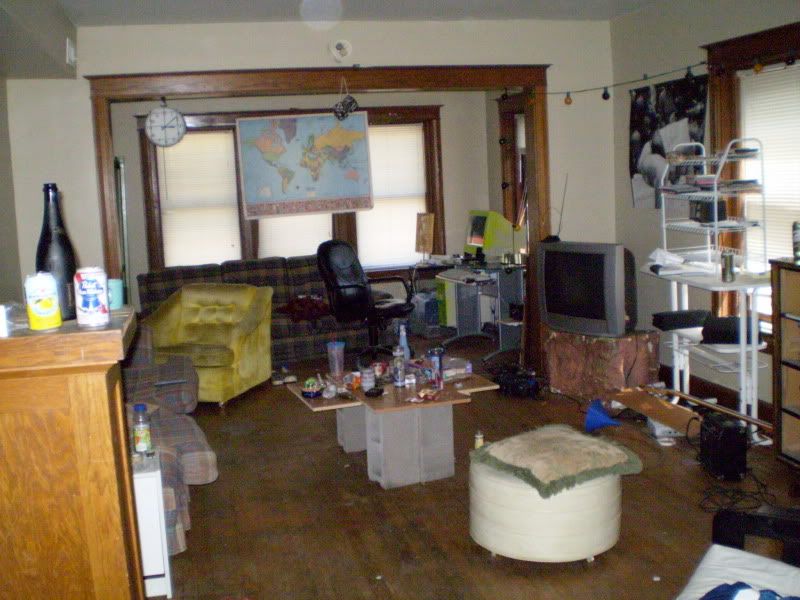 Dining room: (passed the built in bookshelves)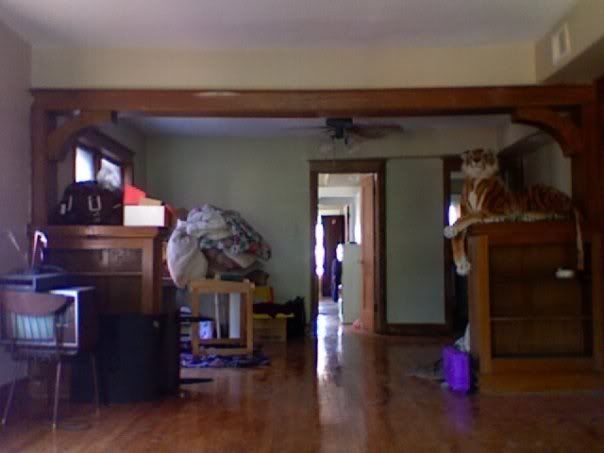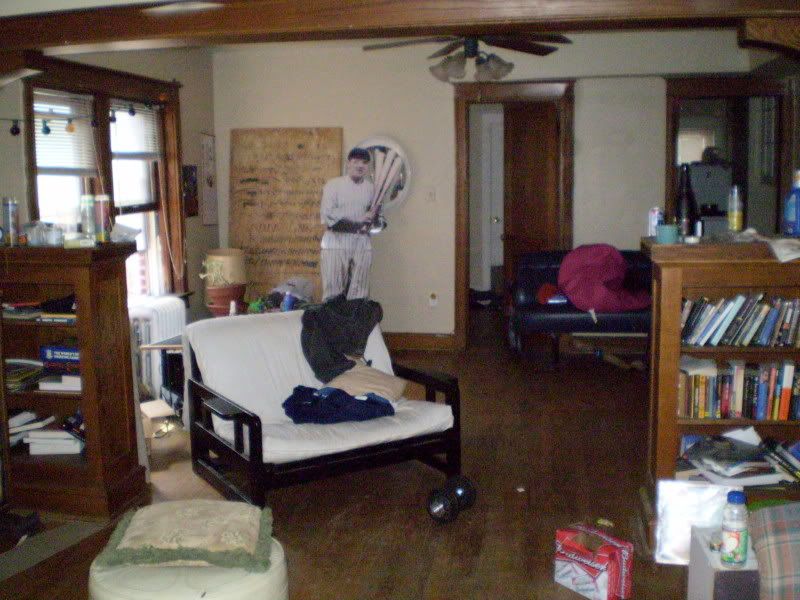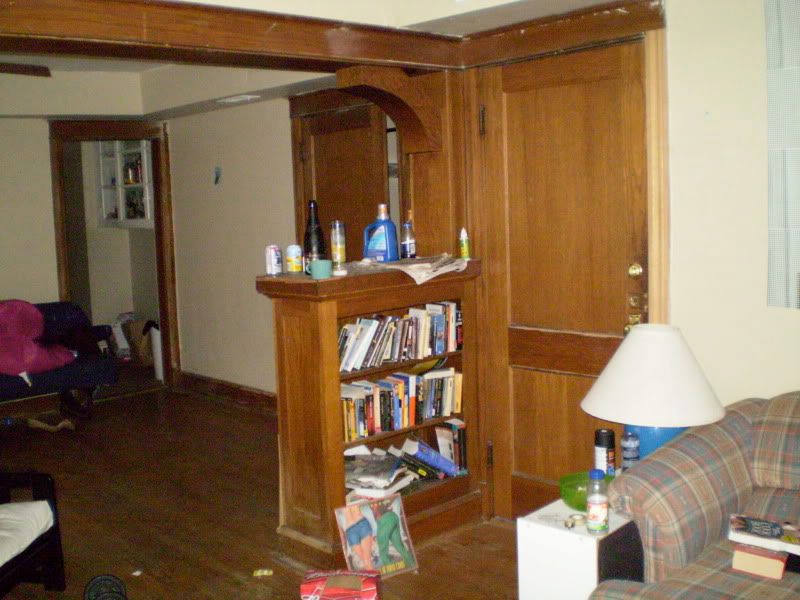 Kitchen: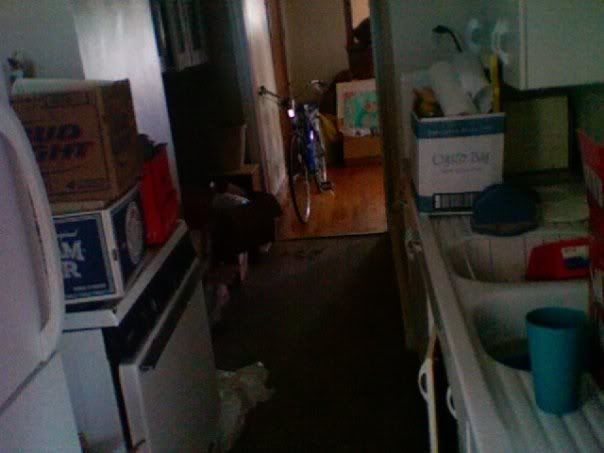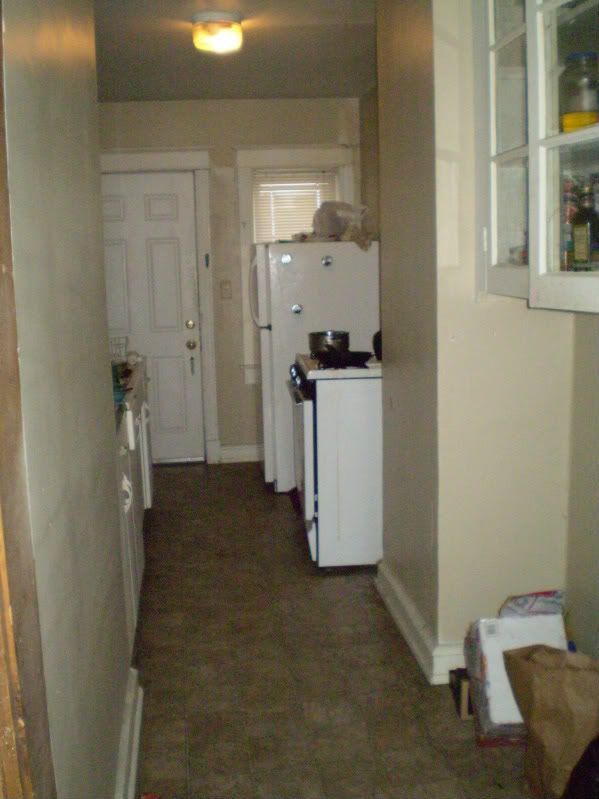 I also got this comforter from target for my room! I want white sheets to go with it and make some nice white curtains cause i hate the blinds. I'm very excited about this bedspread!! : )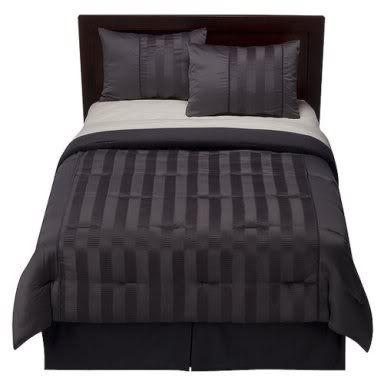 This is very similar to our dining room table, except ours has the amazing antique claw feet like an old bathtub!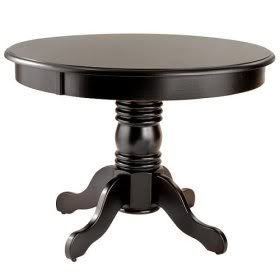 Also, someone gave me a free click clack couch that looks like this except it's dark brown. We're trying to keep all furniture dark brown or black.