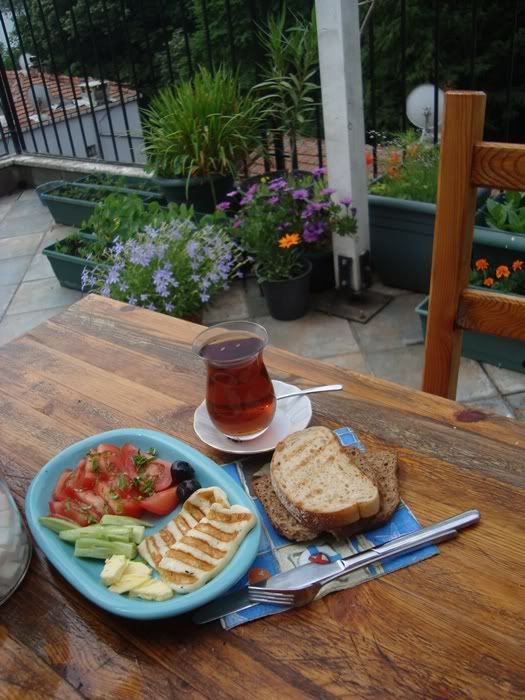 Starting with a breakfast on the terrace... In the next months I hope to have my own tomatoes in the plate, and basil as well...
The blue flowers/light lilac, I have bought them on a nursery and the tag said *astro blue* but I didn't manage to find what's it's real name, since googleing astro blue doesn't give any accurate result. I know a wrong name and a long distance photo doesn't help, but if anyone can guess what they are... (I'll take closer photos later and post again).
A few more shots from the terrace are under the cut.