This year things I planted have been a failure for different mysterious reasons... The tomatoes didn't grow - they're still just 10 cms high, except for one volunteer that showed itself. The marigolds were perfect until... something mysterious ate all their leaves - I still hope they'll grow back and so on... The nastitriums died after so perfect blooms... I don't know what's wrong but well... there are still nice things up there....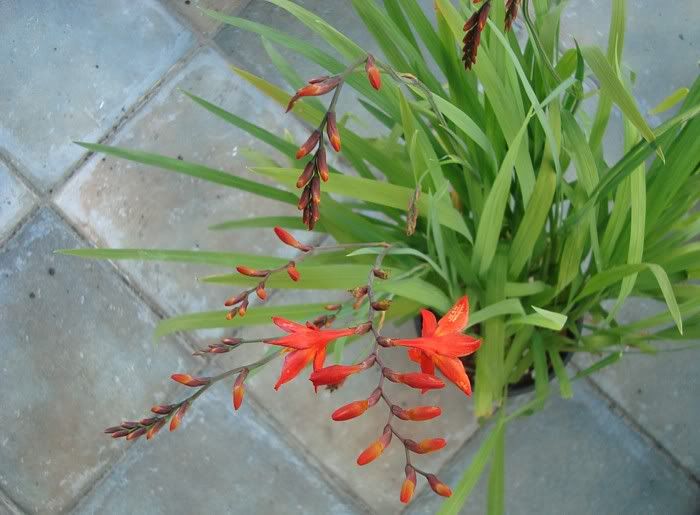 This is something new I bought last week... The girl working at the nursery told it's name is "crocosmia"... I find it stunning...
A closer shot below the cut...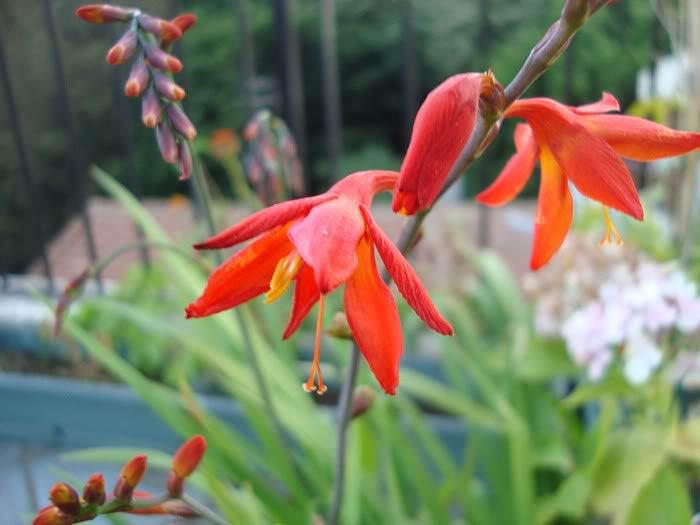 And a lovely zinnia...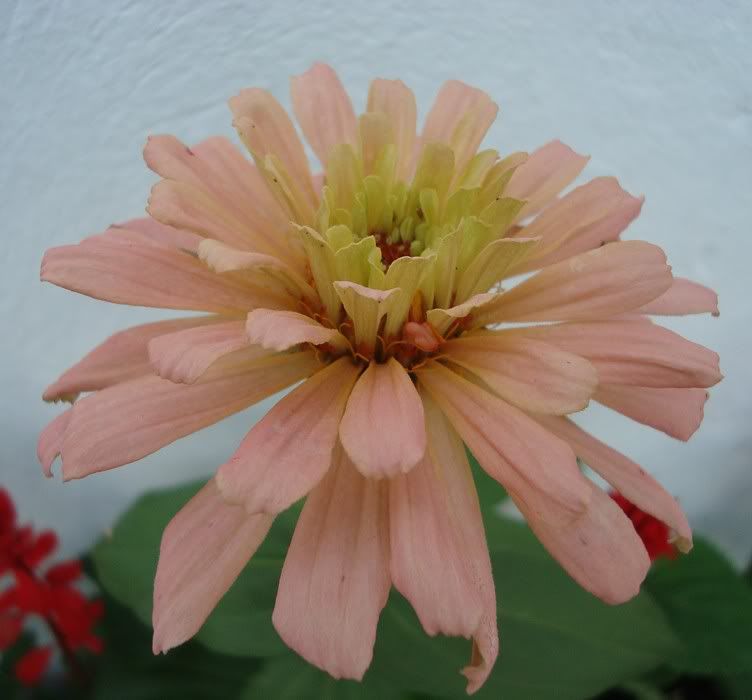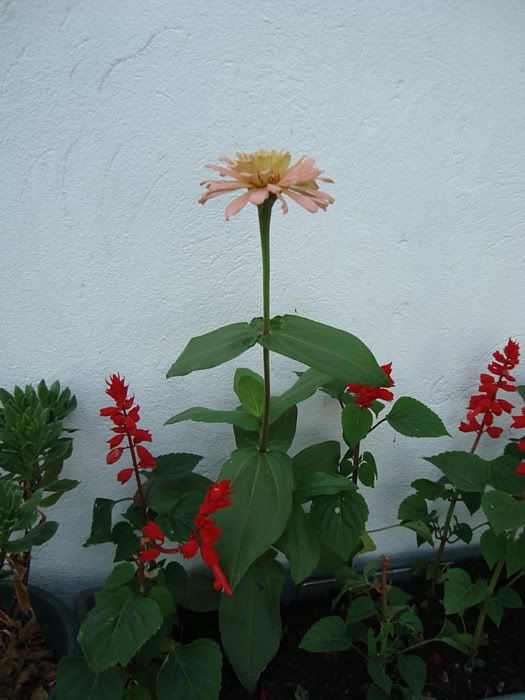 Maya drinking from the waterbowl I have there for the birds...
Even the echinacea seems *poor* to me this summer... yet in perfect bloom :)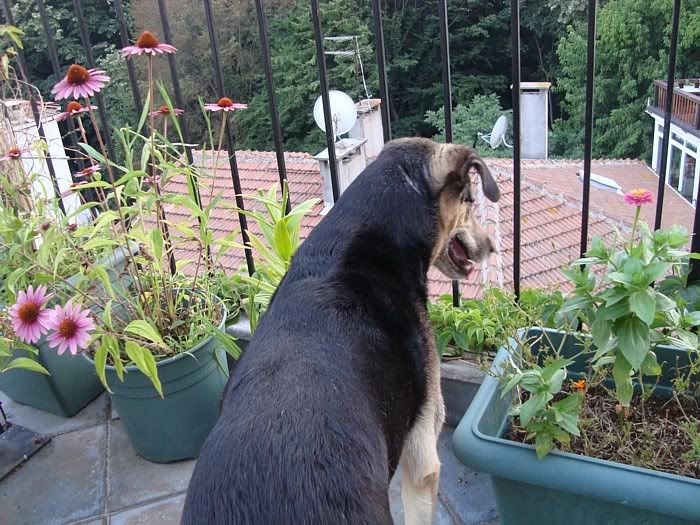 .