General view... Photo collage from about one month ago...

There are about 20 photos under the cut...
Recent photos taken night time under flash light...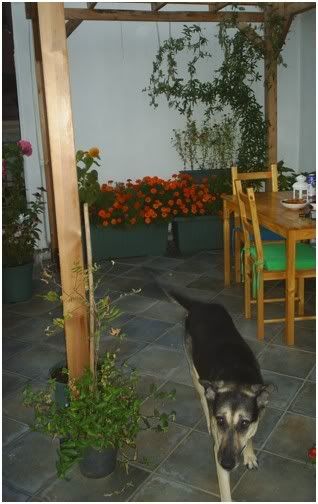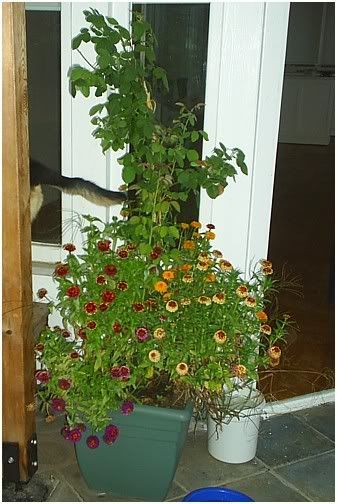 The rose, will, I hope, grow on the pergola, and the other flowers are from the zinnia family but I don't have an exact name...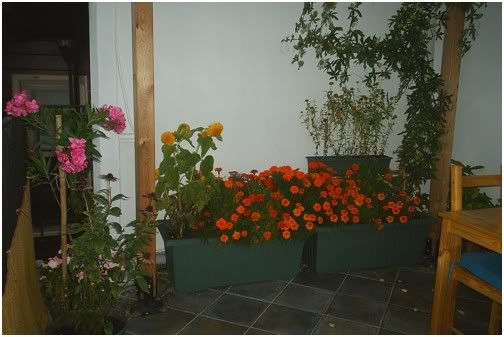 I get birds visiting the water plate...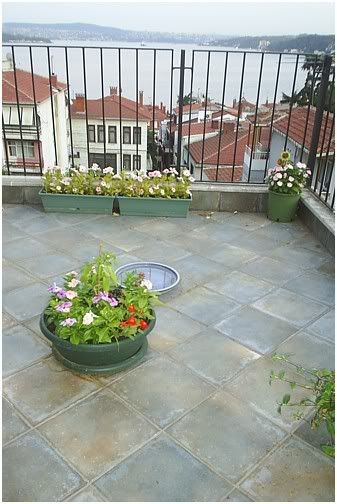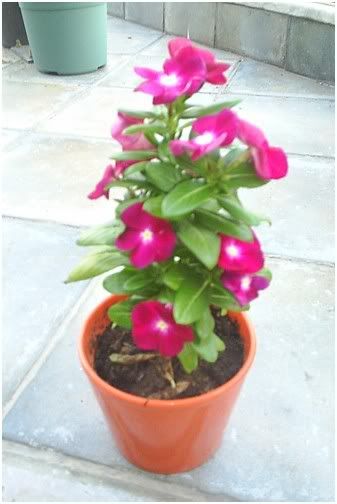 This year that's all I have : tomatoes, next year I plan to have more veggies that can grow in flowerpots...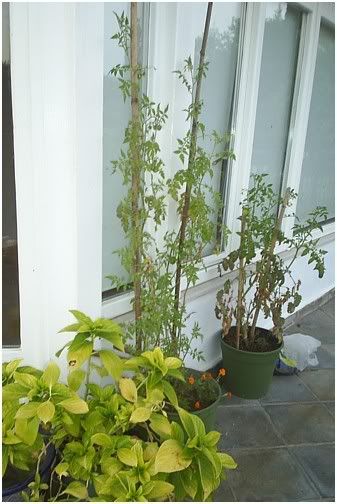 Earlier but better photos...
My passiflora...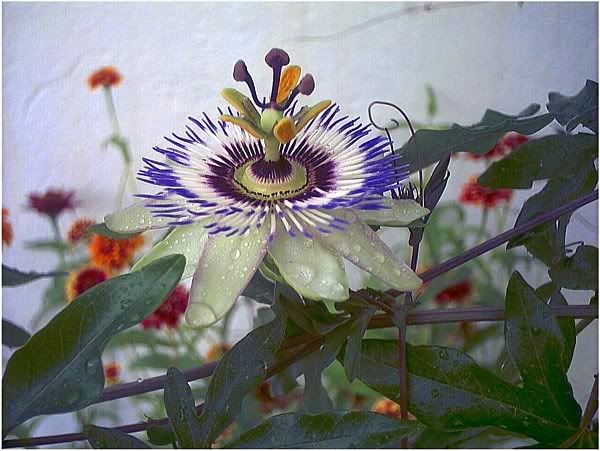 The sunflower - I don't know the variety, I was expecting a *classical* sunflower and then surprise!...
Vincas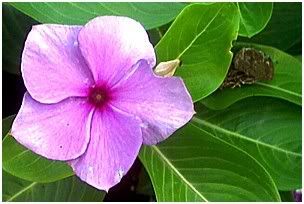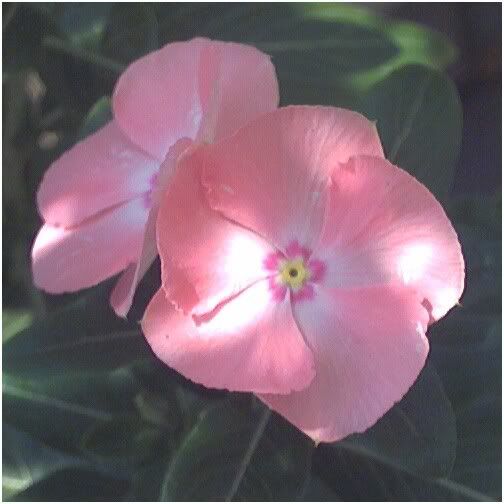 Zinnias...
My rose...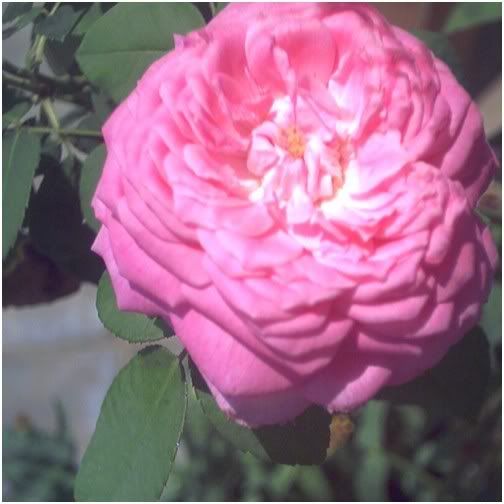 Marigolds, one of my faves because they grow so well...