I've been lurking here a long time. Never got brave enough to post until now. I recently posted my apartment to
my blog
(its actually a food blog I just didn't stop at my kitchen) and figured I'd post here as well. I have extremely detailed explanations on my blog if your curious.
I have a thing for vintage advertising and vintage accessories…especially the 40s/50s for some reason. My decorating fits the age of the apartment beautifully!
I live in a 1 bedroom, second level/top floor, apartment built in the late 1940s/very early 1950s (I'm not exactly sure). And because of the location of the building (a very busy corner on a very busy street) I guess the various owners of this complex never cared one way or another about maintaining it beyond status quo. I'm not allowed to paint however...strange.

So I have the same 1950s cabinets and linoleum on the floor AND on my countertops in the kitchen (the linoleum in the bathroom). Yup. What you can't see in the photos are the burn marks on the counters…places where its actually melted. Ugly isn't it?? I don't know why the cabinets look dirty…they aren't. Must have been the flash or something bouncing off the LAYERS of paint on the cabinets.
My kitchen "island". I do bento and my bento supplies & boxes are kept in the blue boxes on the bottom shelf. I also collect vintage cookbooks and have to put them somewhere.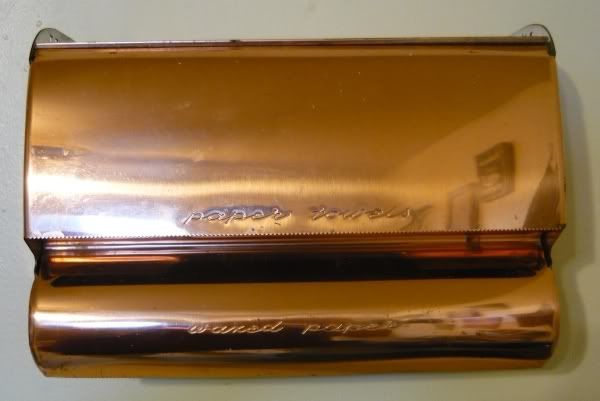 My vintage papertowel holder...I adore it!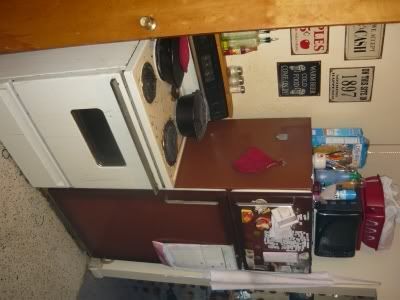 Bad design...hate them! And wish I had gas to cook with.
View from the kitchen doorway.
Headboard is actually a pair of Waverly curtains that I love but can't hang on the windows as they really do amplify the sunlight (not good when its a west window and you work nights).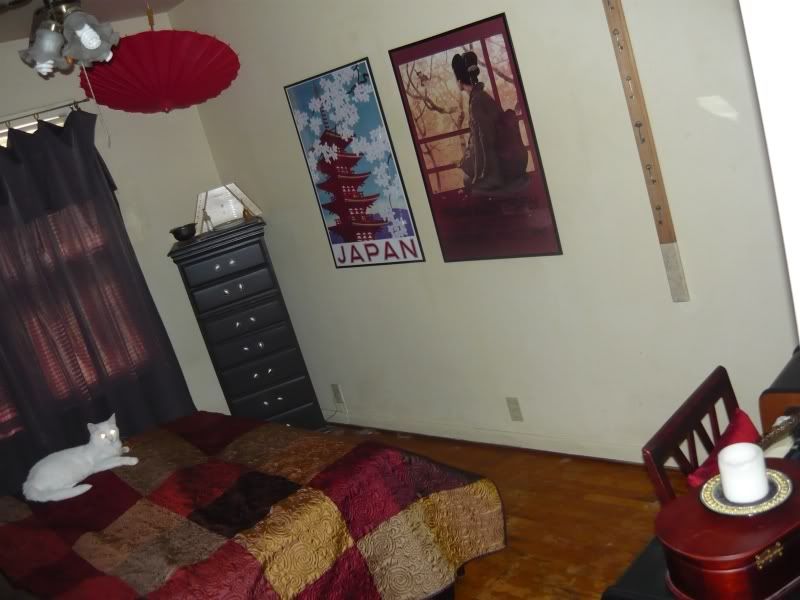 I'm a Japanophile. :)
I bought myself this 40s vanity for my birthday last year. I also collect hats and purses.
I'm kinda of an organization freak. The bottom tub is my purses that I use and the top one is all my off season shoes.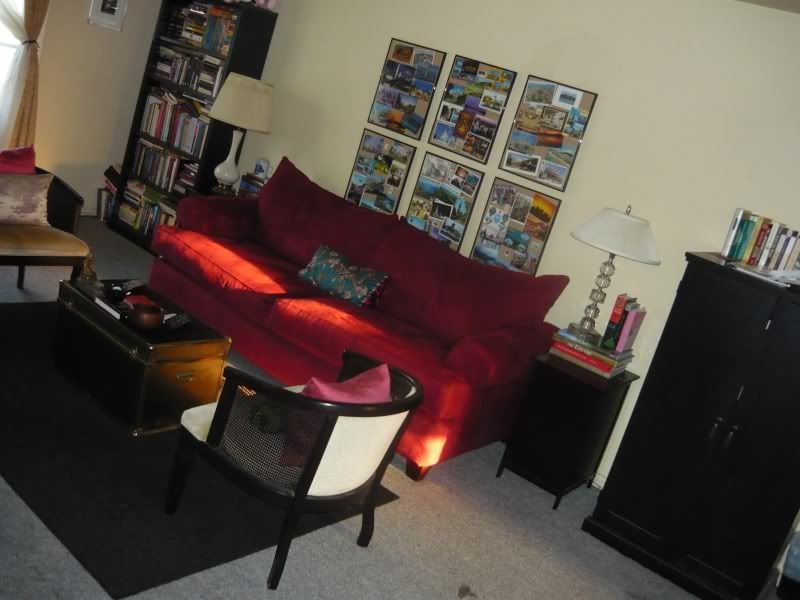 I collect books and postcards too. And I wish my landlord would let me rip up my carpet (the same beautiful wood floors as in the bedroom)...but if he isn't going to let me paint he isn't going to let me rip up perfectly good industrial carpet (even if it is ugly).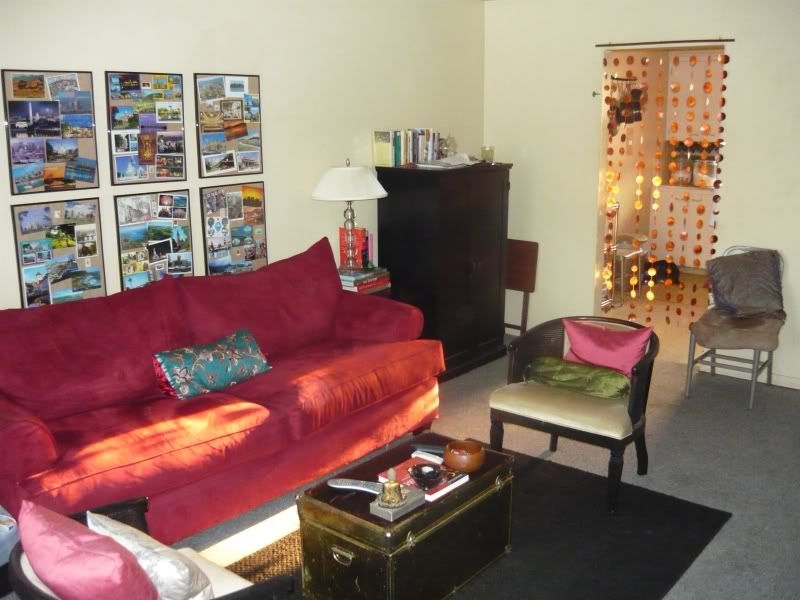 Going into the kitchen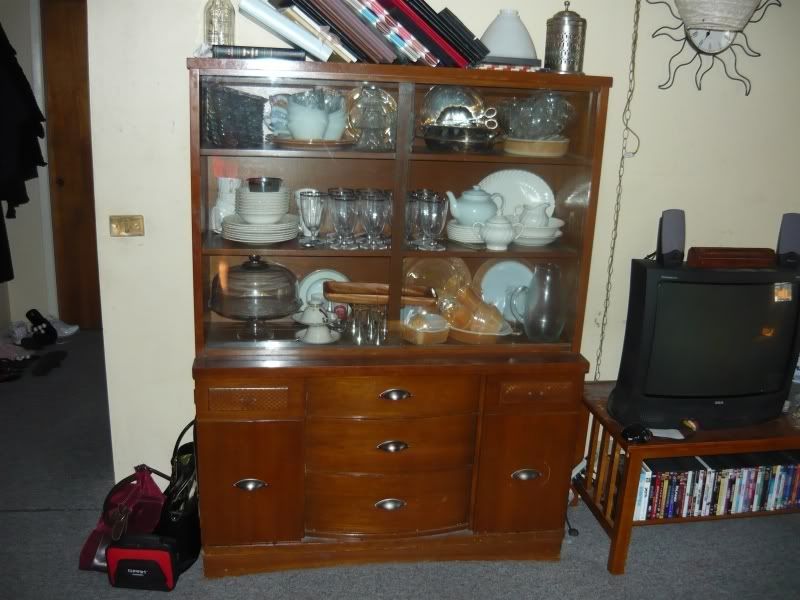 My beautiful china hutch that I bought for $25 at a thrift store last year! These were the original knobs (which dated it I think):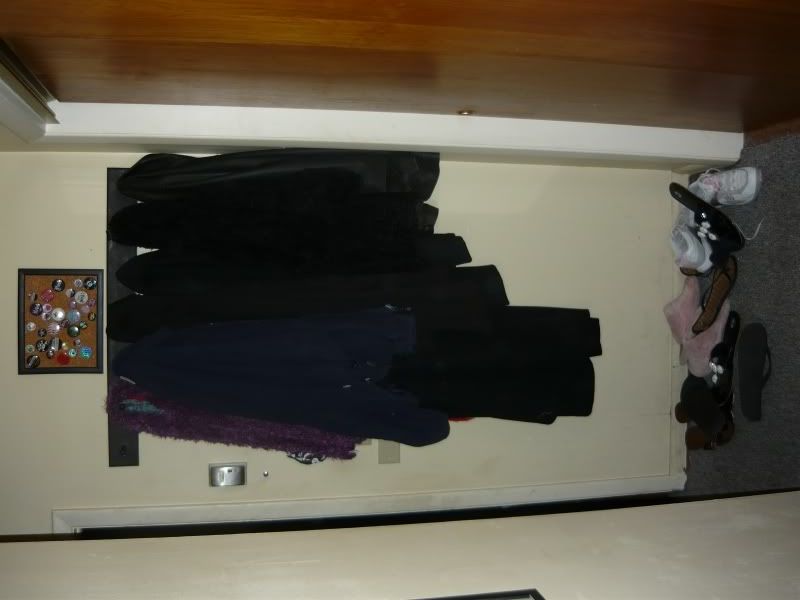 My hall peg rack of coats and sweaters, current season shoes are beneath.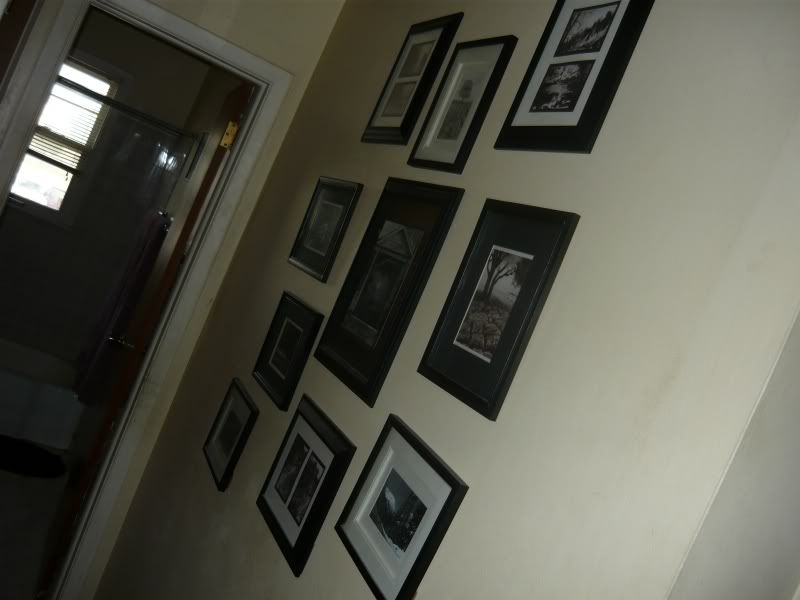 Various black and white pictures, some pro, some not.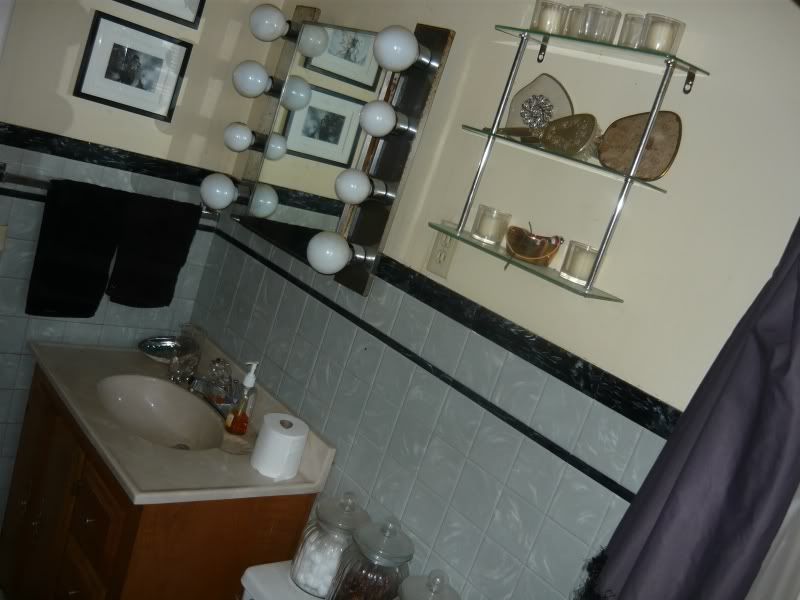 I have a gothic/fairy theme going on in here. I need a new shower curtain (feathers in a bathroom is a BAD idea) but haven't found anything I like yet.