Well hello everyone! My boyfriend and I just moved to Winter Park, FL to attend grad school. We've lived in our two bed/ two bath apartment for a month now, and I think things are really coming together. I'm having some trouble figuring out how to cheaply decorate the walls without painting, you'll see some lonley bare walls screaming for decor help. So come on in, and tell me what you think!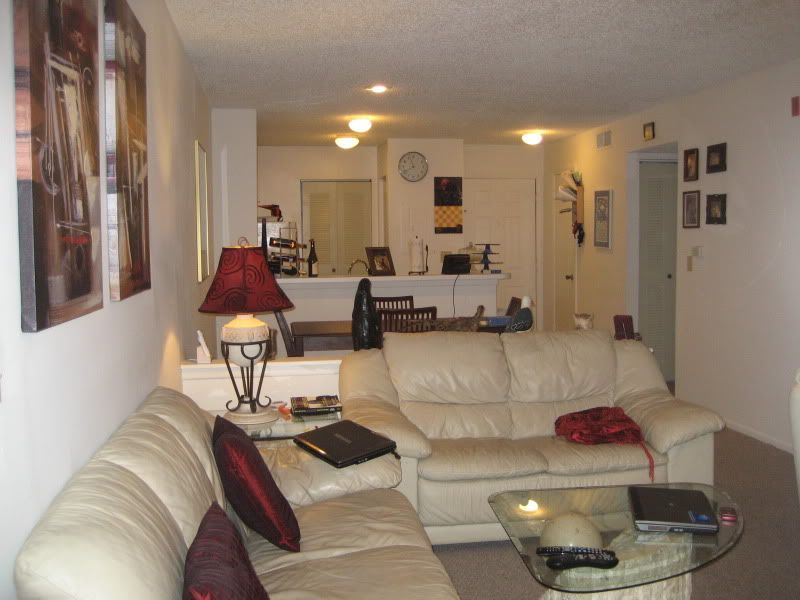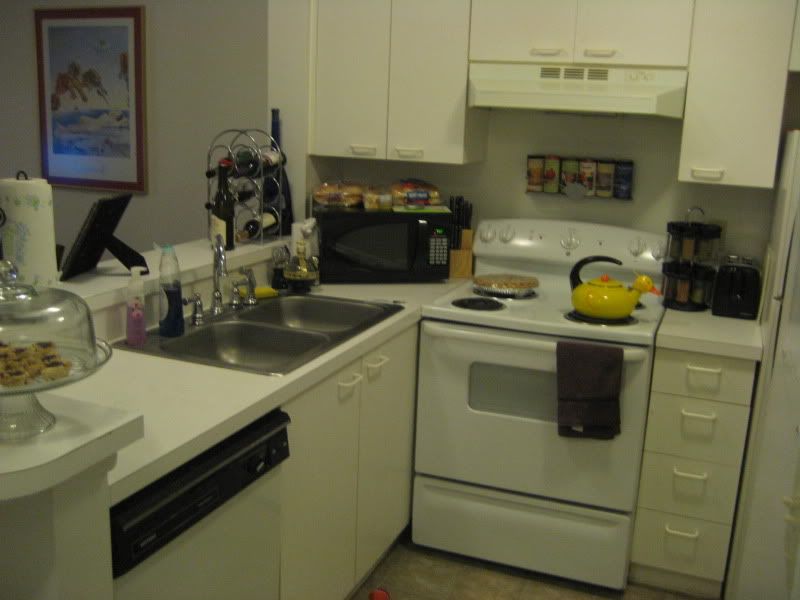 Here's a beautiful pie I just made, had to show it off: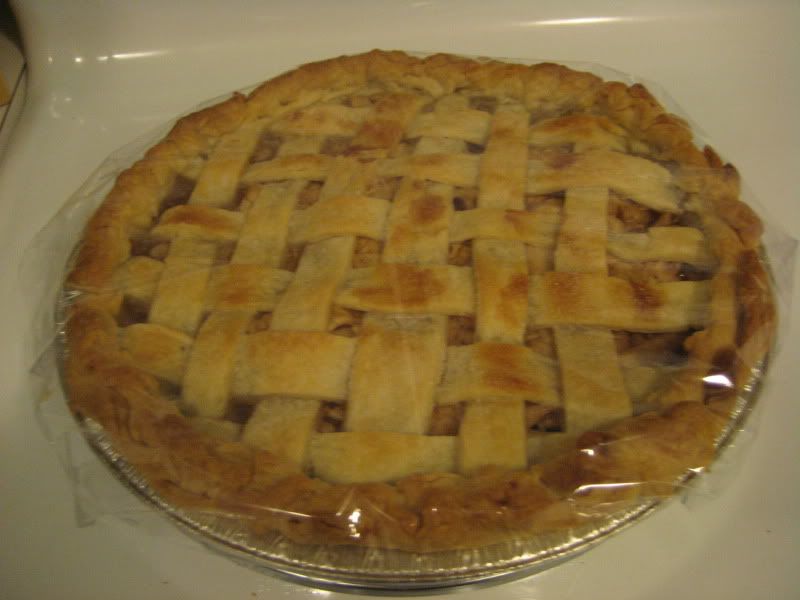 And cookies..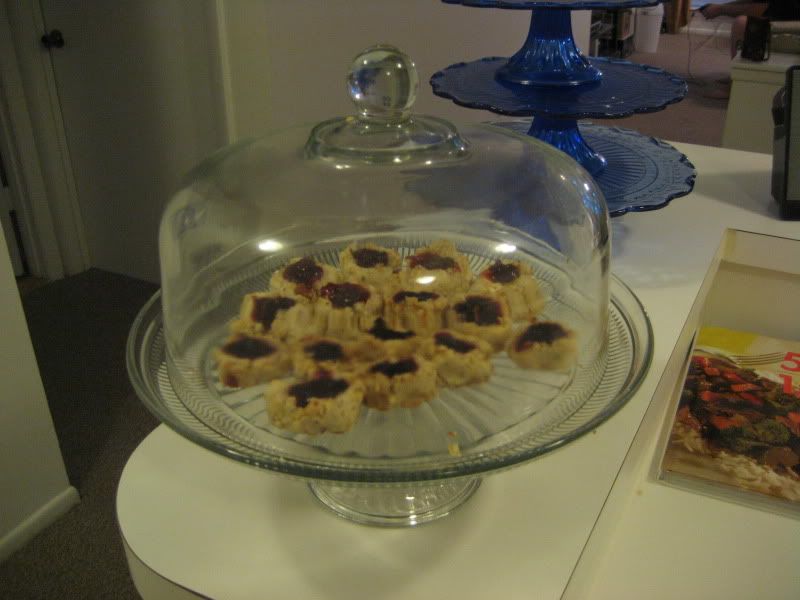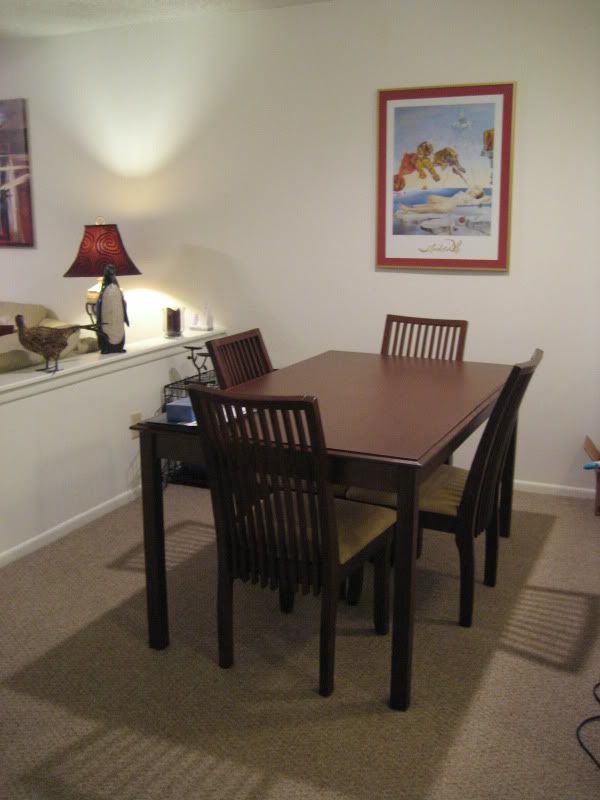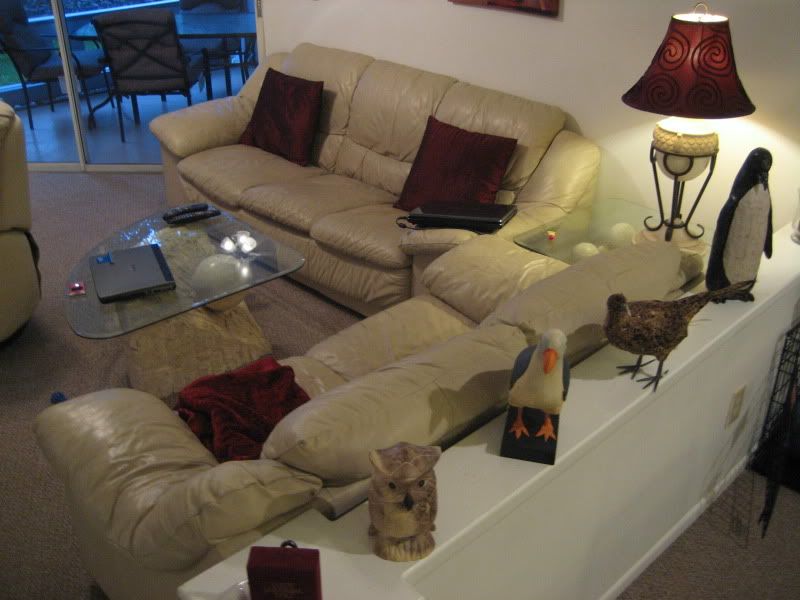 There's DJ, dorking it up...(I think he's playing saint's row 2)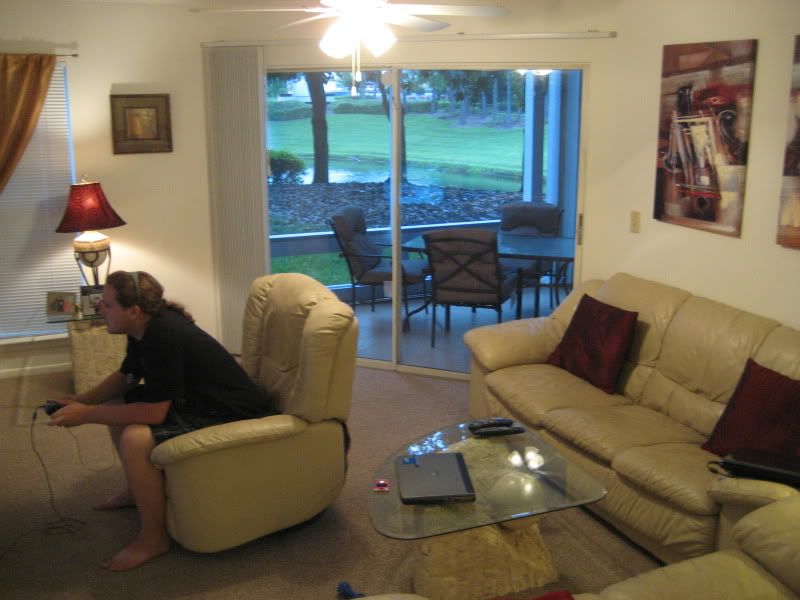 And that's Elsie!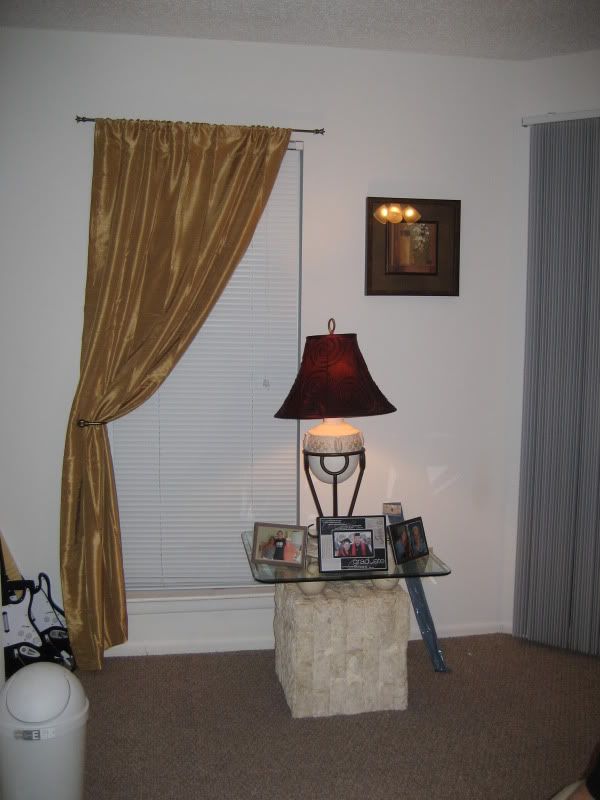 Master Bedroom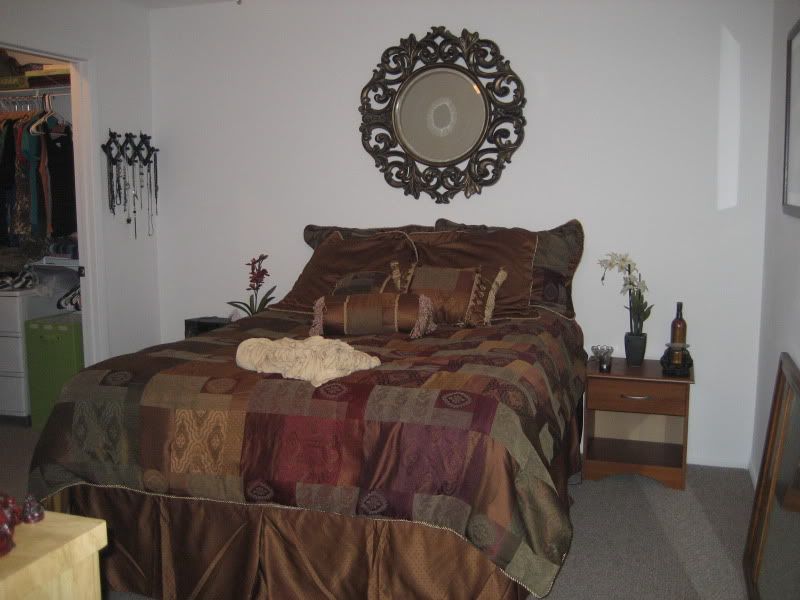 She's cute, I couldn't help myself: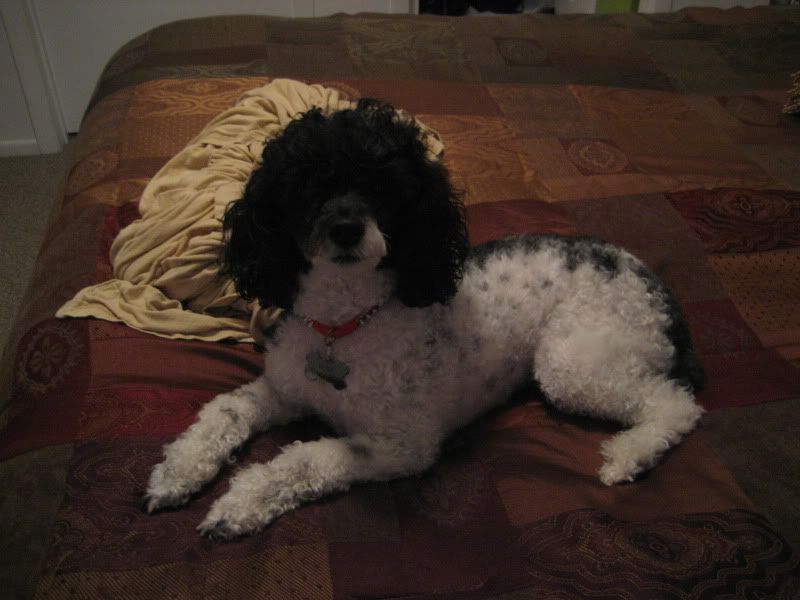 Master Bath (very tiny..)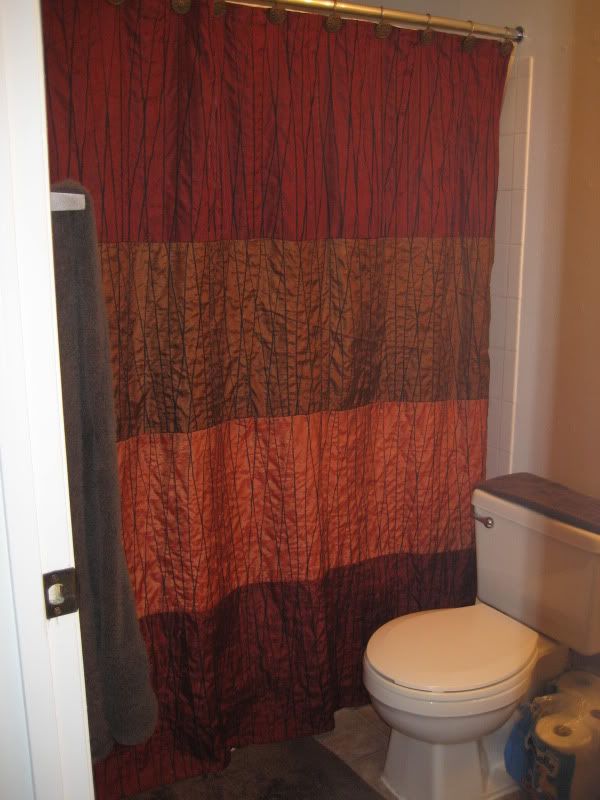 Guest Bedroom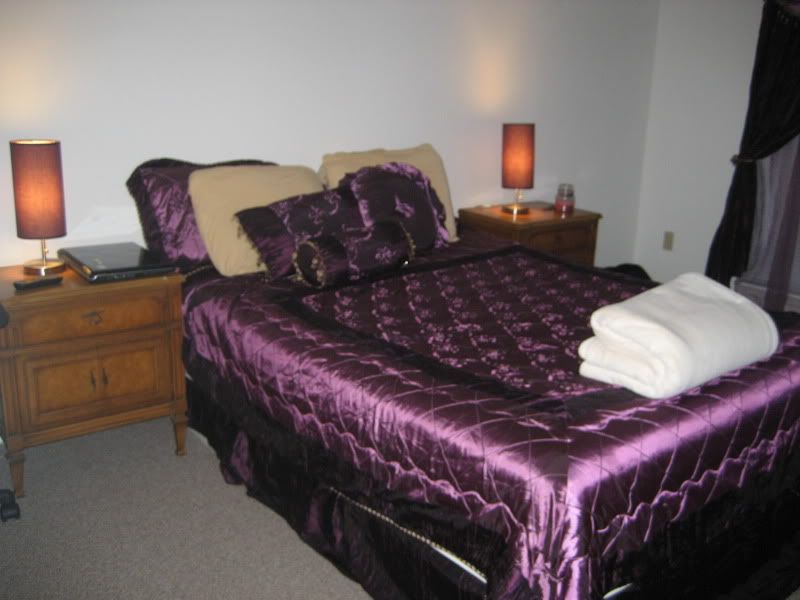 Guest Bathroom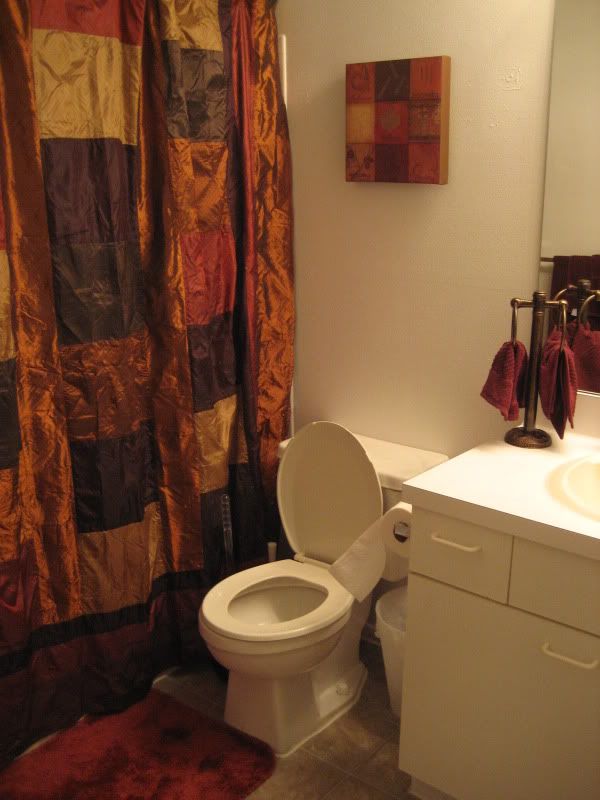 Patio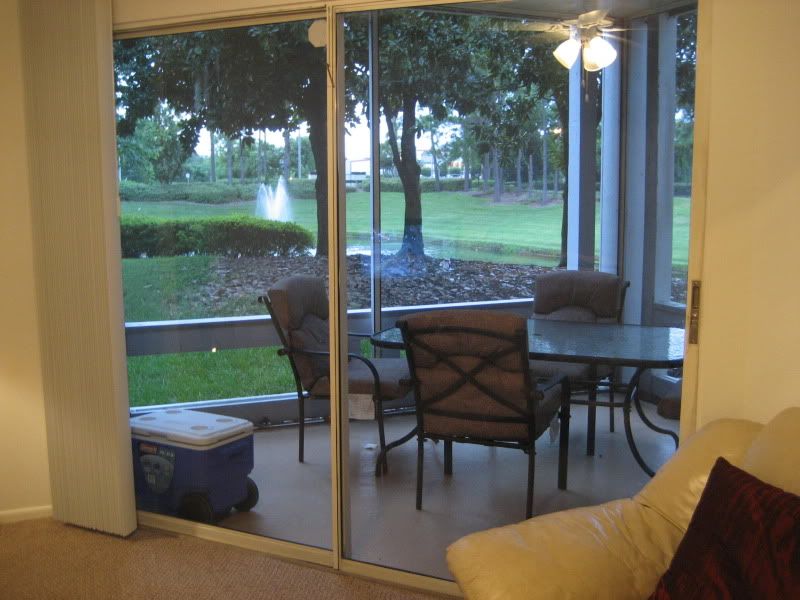 And here are the big white wall problems: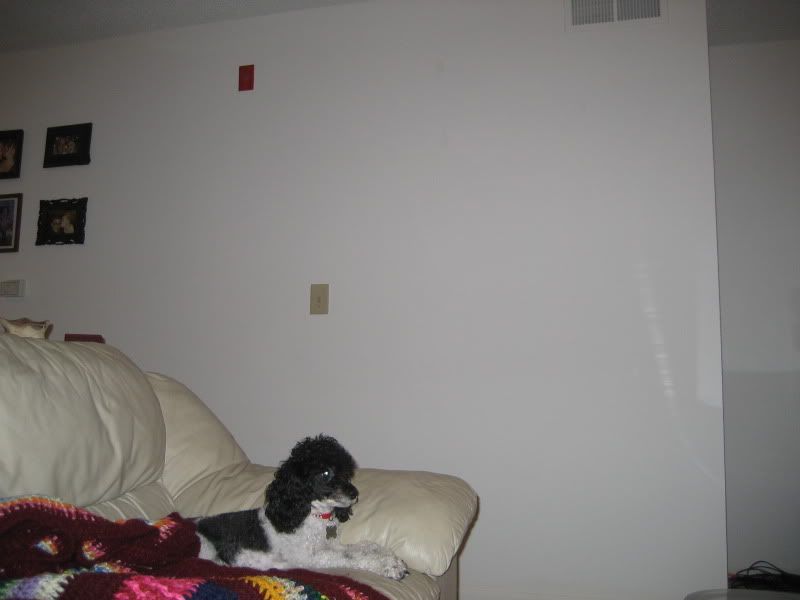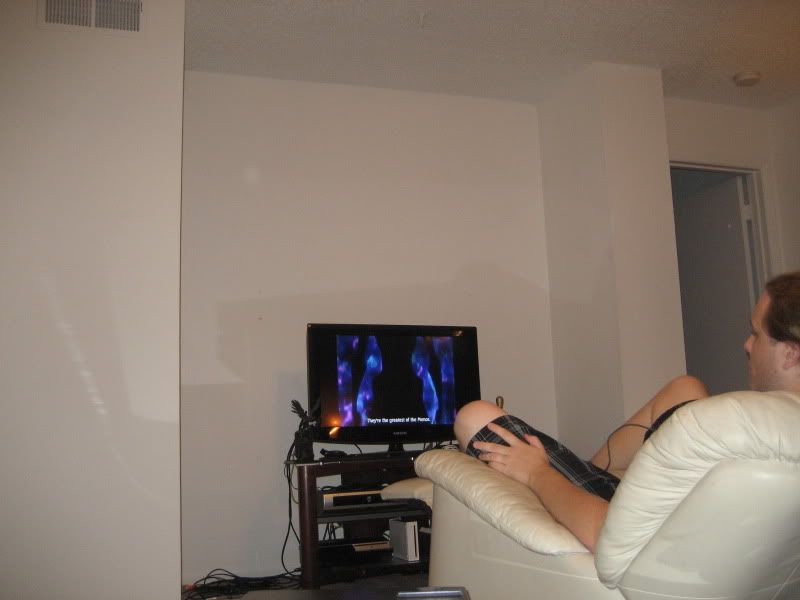 We had ikea shelves hanging above the TV, but once we put books on them, they tore out of the wall and came crashing down, books and all. Appppparently...you're supposed to secure shelves to wall studs instead of drywall, who knew (sigh...). So I'd love you hear your input guys! Thanks so much.

-Us :)