i got this little guy at home depot for ten cents, because there were a lot of dead leaves on him (this is after i pulled away all of the dead parts). but i knew he had potential, so i brought him home. i am guessing it is some kind of dracaena? how do i plant it? does the brown part stay on top of the soil like it already is, or should it be covered up?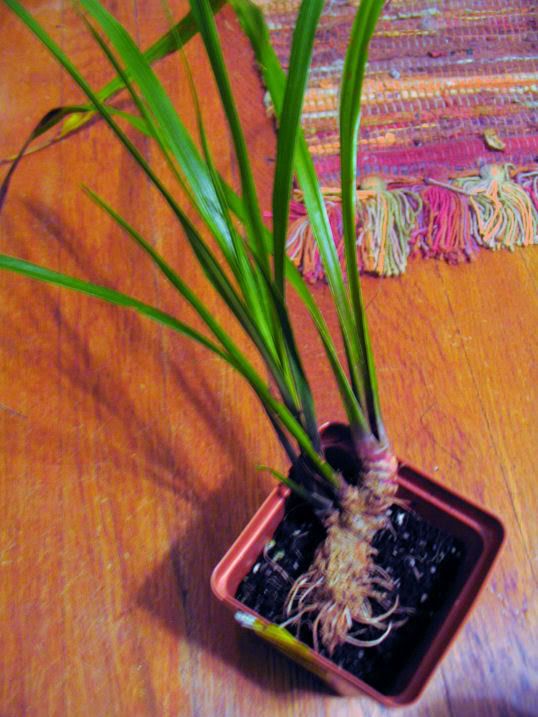 and while i've got your attention, here are some photos of my front porch, where i do all of my gardening. i like to buy cheap clay pots and paint them with outdoor acrylic paint. it's a nice and cheap way to get good looking pots. i like to match them with what i plant in them, although black pots look surprisingly snazzy and are a favorite of mine. that's climbing black eyed susan growing to the left of the door. what's hanging from the mailbox? i got it for $3 from wal-mart, where they were having a huge $3 sale on croton, diffenbachia, money trees, and rubber plants.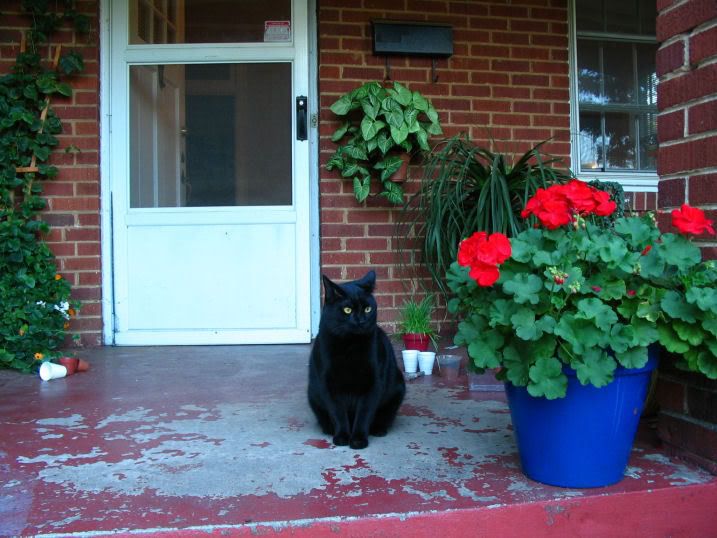 what you don't see are: persian shield planted with sweet potato vine, 2 gorgeous king coleuses (kong mosaic), a huge planter filled with elephant ears, 5 croton plants i got for $1 from the grocery store and haven't planted yet, a huge and lovely sansevieria cylandrica that was rescued from lowe's for $3 (it's over 3 feet wide), a big snake plant that was rescued from lowe's also for $3, 2 huge $3 diffenbachias from wal-mart, a palm tree and various cacti and succulents. (it's a big porch! and as you can probably tell, i cannot avoid buying plants when they're on sale.) it was a pain moving all of that inside last night! temperatures got down to freezing last night for the first time this year here in columbia, south carolina.