I have recently become obsessed with these lovely flowers that are growing outside of my house, but nobody seems to know what they're called! The best answer I've gotten so far is "Helio-something". I'm hoping that some of you fine people, in all of your wisdom, will be able to help me. The flowers only open when they're in direct sunlight, and only for a few days (I'd venture to say about two weeks, but I'm not sure) before dying. If you don't remove the dead blooms, new ones will not grow. When they first open they're bright orange, but they gradually fade to a bright yellow as the days go by.
A young, bright orange flower.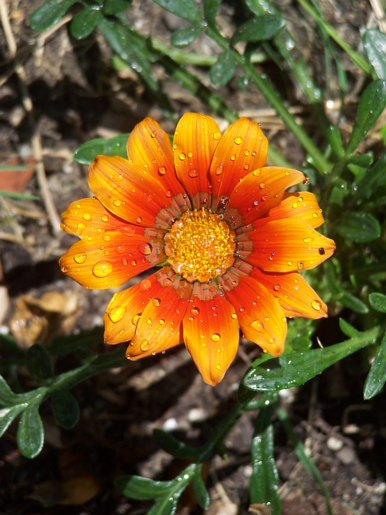 An older, bright yellow flower.
If anybody could tell me what these are called, I would be eternally grateful. Thanks! If you need any more details, I would be glad to provide them.