I planted some iris's in the fall of 2004. They didn't bloom the first year, but I was told they don't usually bloom until the second season. I still don't have any blooms. I don't remember the kind I planted (the plant markers came out of the ground). Can anyone identify them buy the folage? Should I use a certain type of soil for them to bloom? Or is there special care that I need to take? My neighbors' iris's seem to be pretty easy maintenace because they don't do anything and they get blooms every year.
Also, last fall we got a ton of trees taken out of our backyard. Well, now this big weird patch of green weeds has come up and I don't know the best solution to get rid of it. It's a very big patch, and the weeds are kind of sticky. I don't know if a weed-wacker would help get the bulk of it out and then use weed-b-gone. Does anyone know what this is and the best way to get rid of it?
The iris that aren't blooming.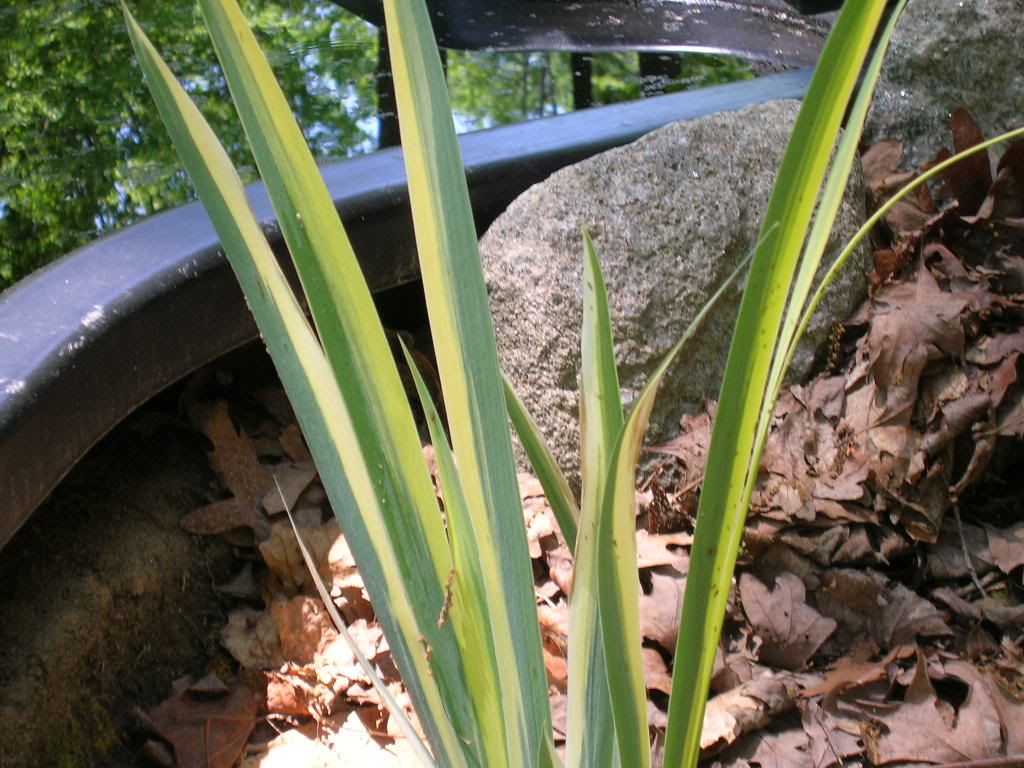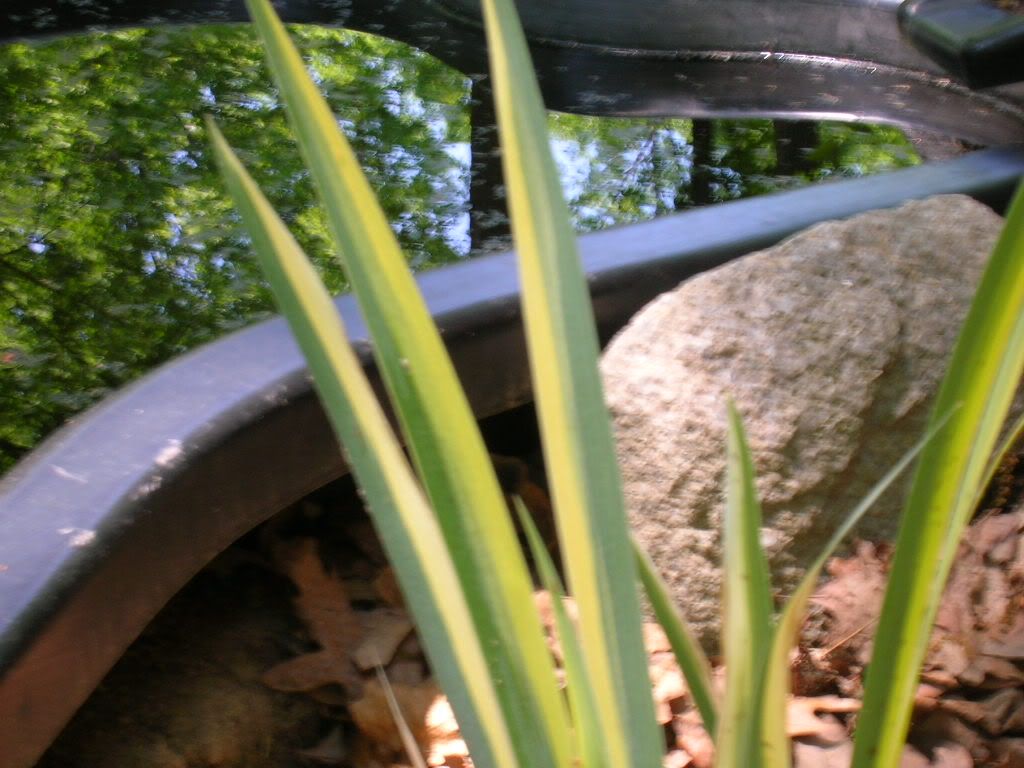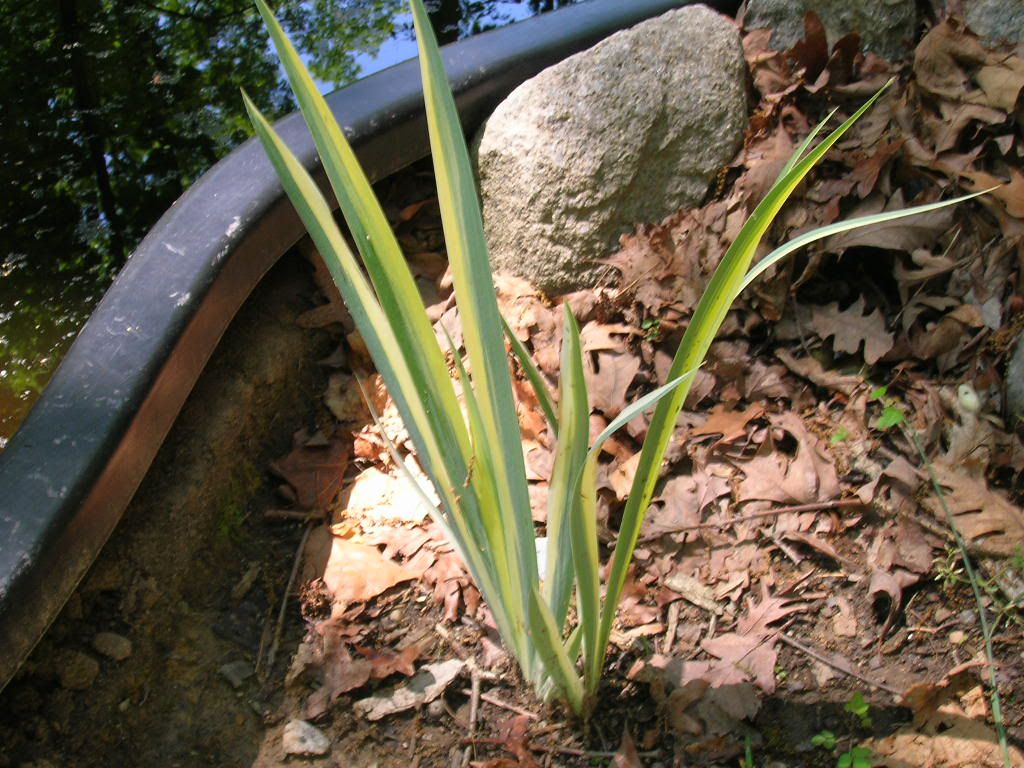 Weird weeds that are taking over the backyard.