ok so i posted sometime earlier this week some pictures of my apartment so these are going to look familiar. when my roommate moved out, i turned her bedroom into my office. it is kind of an animal print theme with black, brown, and beige. i don't really want to paint in there but i don't know how to fill up the room. it is about a 12x12' room so rather large with just a desk, bookshelf, and papasan chair. i would just like some ideas on other things i could put in the room, ways to arrange the furniture, just any ideas. it seems like the only room left in my place that i'm not happy with. like when i walk in i just see emptiness.
i think this is the part of the room that makes it feel empty.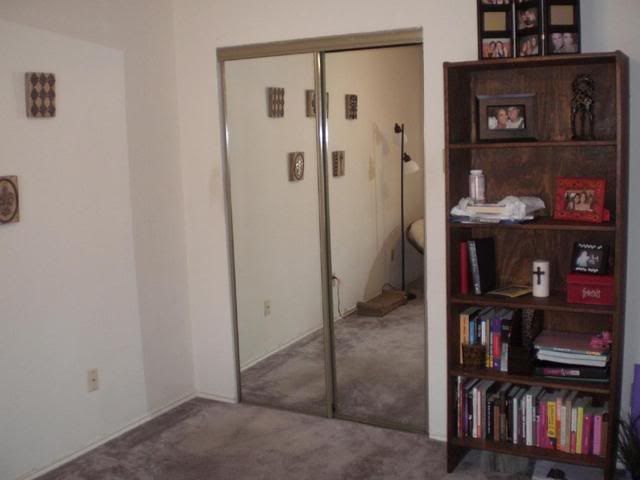 my boyfriend was going to get me an easel but i don't think he ever will haha. and i was looking for a large fake plant but they are expensive and look tacky! i'd rather get a real one but i don't know if it'd actually live! thanks!!