My husband and I just downsized to about half the square footage we had been living in. However, it's, aesthetically, a great place. I took a few shots of the apartment before we moved are stuff into it. Later I shall post what we have done with it thus far. It is very hard downsizing. Gah.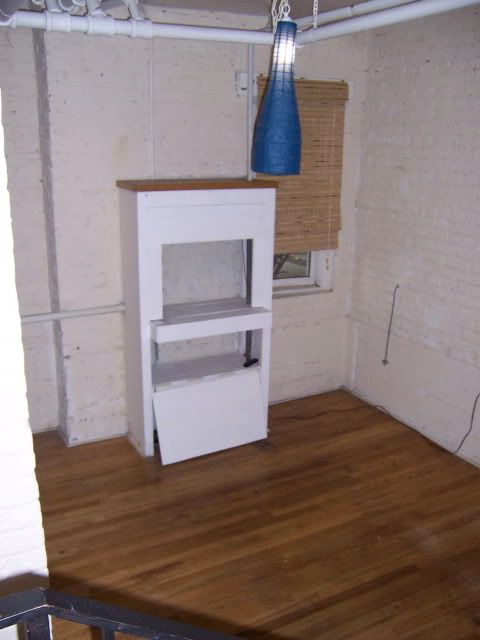 Living area looking from the entry stairs (That white 'thing' was created to cover up pipes and such.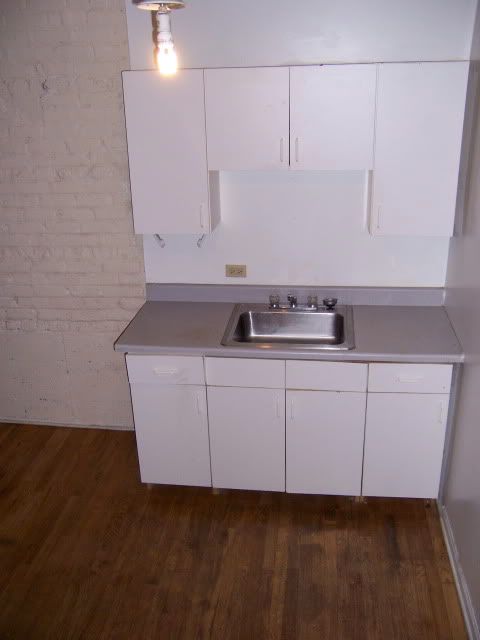 our tiny kitchen cabinet set.
looking towards the kitchen. (That is Austin)
Our small hallway
Bedroom (Back door leads to laundry)
Bedroom entry and tiny closet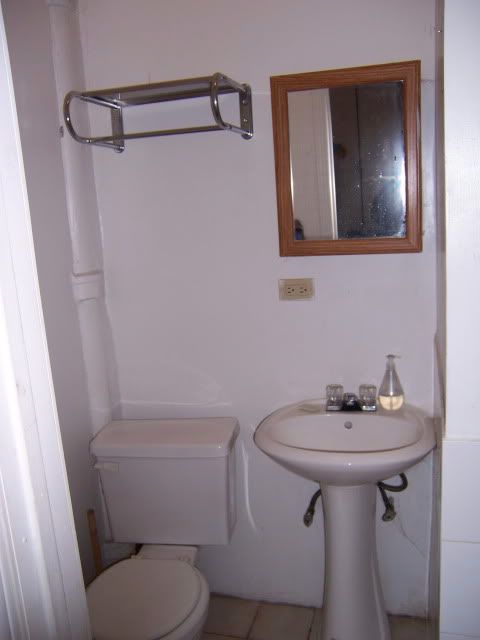 Bathroom
The place doesn't look that great in these pics but we've already done a lot. We had our bedroom and the front stairs painted. We installed 3 white/round china balls in the living/kitchen area, added an expedit book shelf by the stair railing as a divider, and other creative storage ideas! Can't wait to post and share!