Hi, everyone! My husband and I recently bought a house in Dallas, Texas. I've always been an apartment dweller and barely even grow any herbs. My house came with some really dated looking landscaping out front and I was hoping to learn a few tips about picking new shrubs/plants and some beginners tips. I have two main problems.
1.
We unfortunately have a TON of ivy growing all over everything out front. I've been cutting and pulling all summer but they always come back much stronger. I want to rip literally all of the bushes and cover from the front and start from scratch so I was wondering if there are any tricks to keep ivy at bay before redoing everything. I don't mind cutting and pulling but I thought there might be some sort of way to dig/cover the area in tarp to keep it front taking over? I don't know.
2
. I don't know what will look nice and what plants work together! I've tried researching a bit and found that Dallas is in zone 8a. I'd like to make something fairly free and natural looking instead of rigid plants that need to be sculpted. I'm not afraid of having to maintain anything and I definitely like variety and color. But again - I don't know any specifics so I'd love all of you so much if you wouldn't mind giving me some pointers. Here are a few pictures of my front lawn. The first two were taken back in March when everything was still dead and the other two are from around May when the ivy started popping up everywhere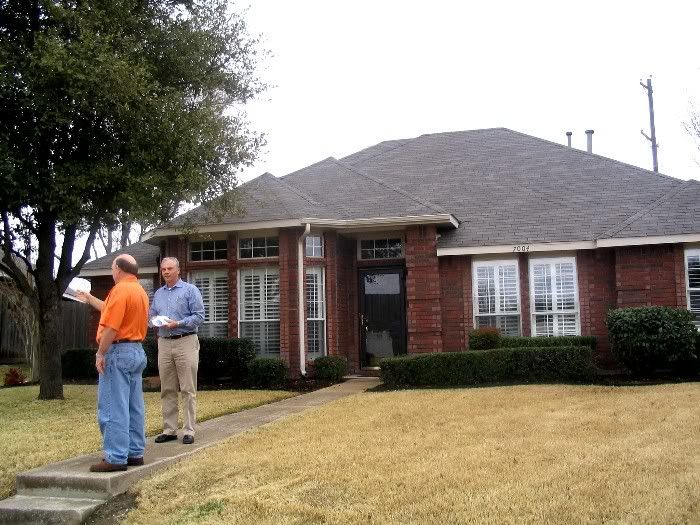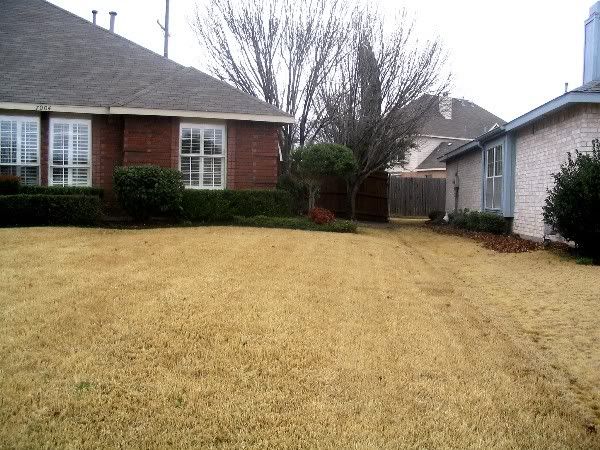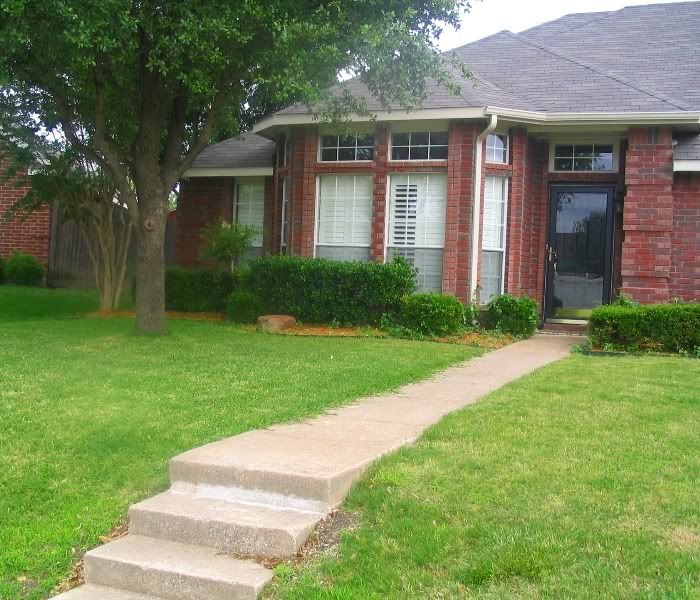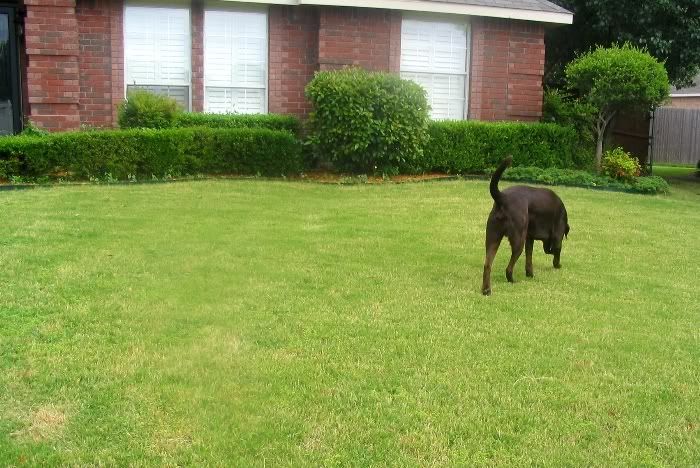 Marley doesn't seem to mind. Thanks in advance!