Okay! I've been a member of this community for ages, and I've *finally* got around to posting
my room
on here! I've actaully had three sperate bedrooms since I joined, the newset one is the one you're about to see here. The basic deal is I've tried to squeeze my whole house in to one bedroom (went from living alone to living with three others). I like my rooms cosy anyway, and this is the theird time I've messed with
my room
this week, trying to get hte look down. I think I finally got it! There are quite a few pictures- Dial-up country this is not- unles you have time to make a cuppa. It is worth it... :P They're genreally just sections of my room- I've been trying to meld my two styles of hippy woodsiness and Mark Ryden/Victorian science room, and I think it's just coming out like some twisted faerie pharmacy- which is okay with me!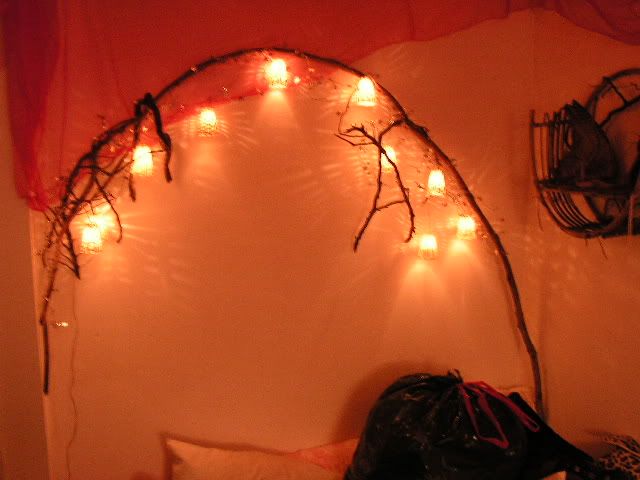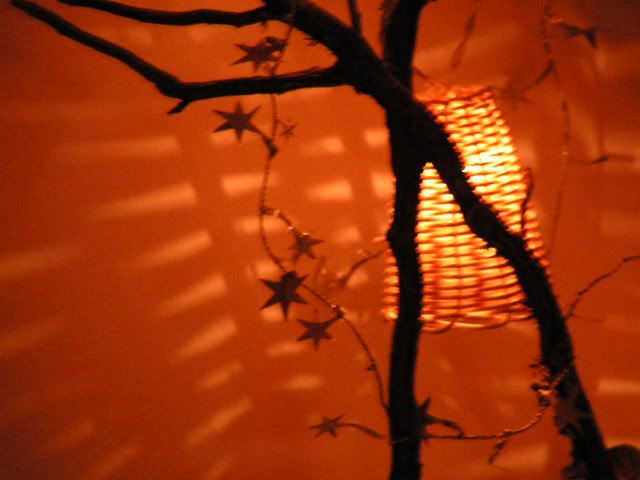 My lights above the bed. There wasn't space for a bedside table so I had to rethink my bookreading lighting!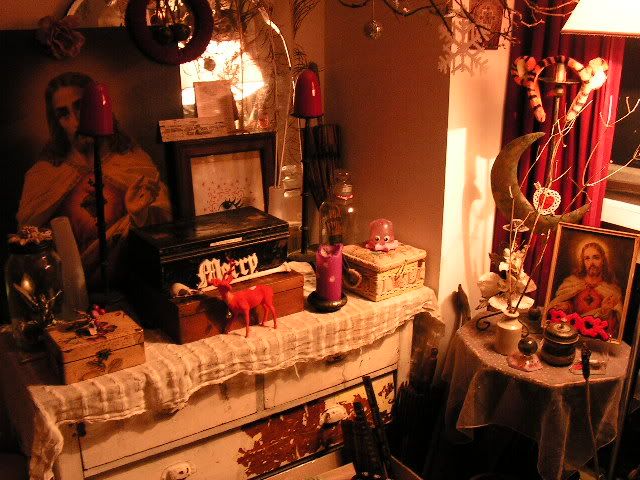 A couple of tables on the left near the window (at the foot fof the bed).
what it looks like above the tables.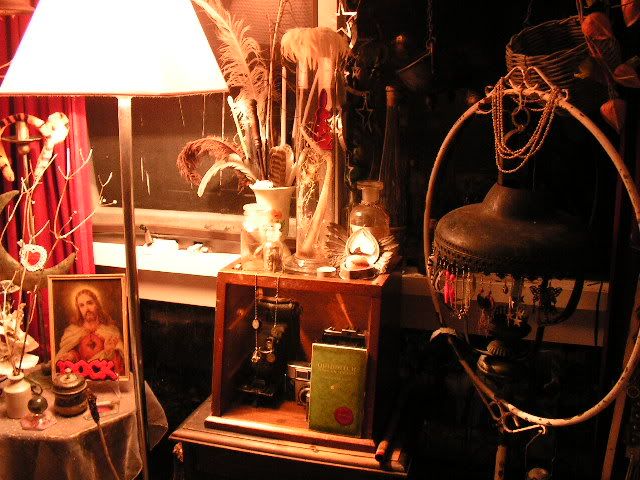 the tables on the other side of the window.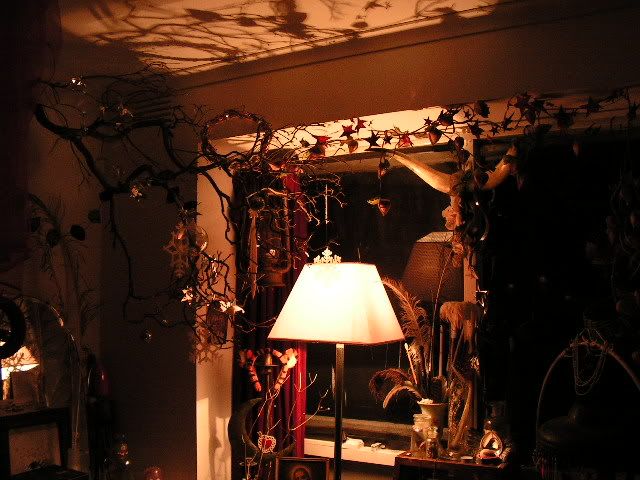 drama!! I thought I'd show the nice shadows the branch casts. And finaly some ramdom shots, close ups and what-not. I'm still not totally satisfied, there's some more star wire to go up and posters, as soon as I find where the faeries put the the Blue-tak! >_<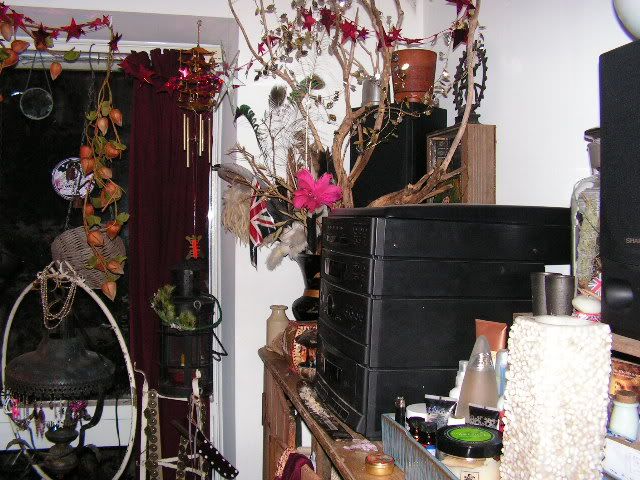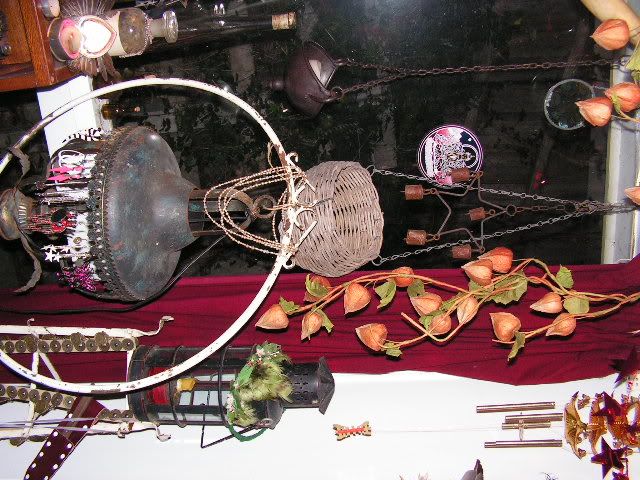 Oh, and if you're wondering what the pink stuff hsnging down is: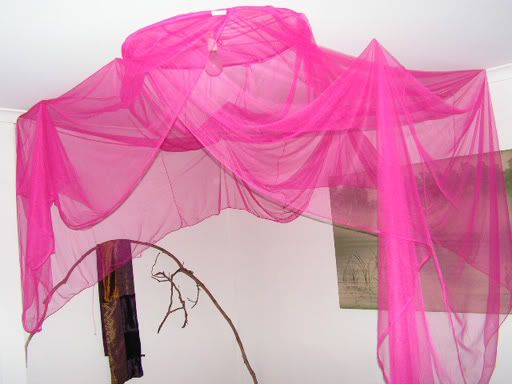 It's more decorated than this now obviously, and it's going to get more decorated (I plan to stick up some Glow zone stars). Cheap alternative to a canopy bed!!