HI!
I'm new here, but i've been looking through some of the posts and i love all the ideas, the rooms are really inspiring! Here's some random pics of my bathroom that i recently redecorated (it's tiny), and my living room from when i first moved in. Hope you enjoy... let me know if you have any ideas to share! :D
From when we first moved into our apartment. :) crooked i know... ha.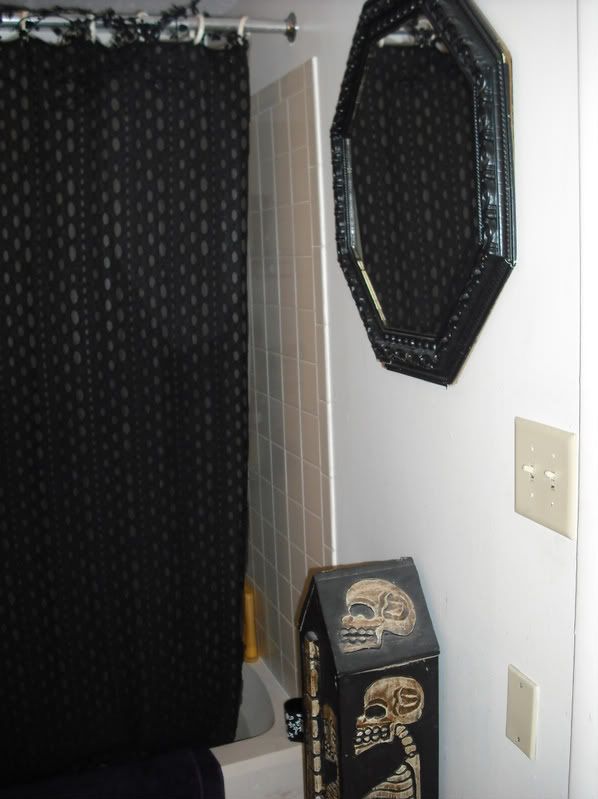 Skeleton box holds toilet paper! :)
shower curtain i made with silly garland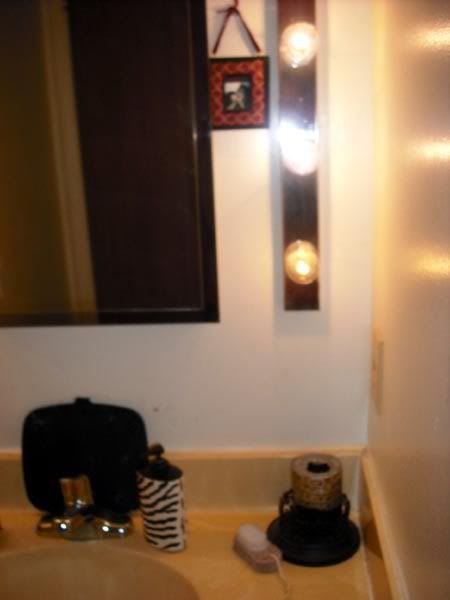 it's soo dark, i even bought reveal lightbulbs! eesh.
The End. <3