Thanks to those who gave me rug advice a few months ago! I decided I loved the way the rug looked in my room, so I bought it. Here are pictures of the rug in my rearranged living room and the reupholstering project I did on my dining room chairs this morning. Enjoy!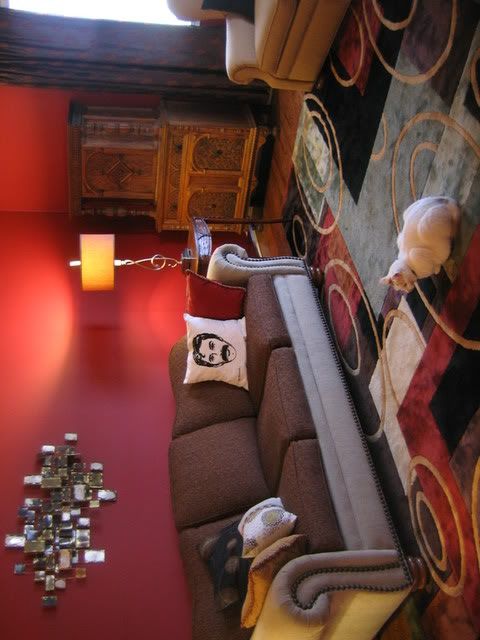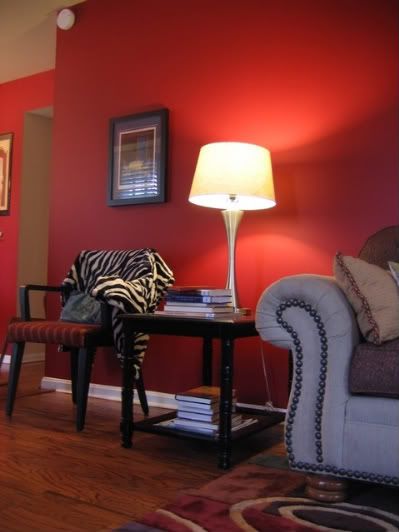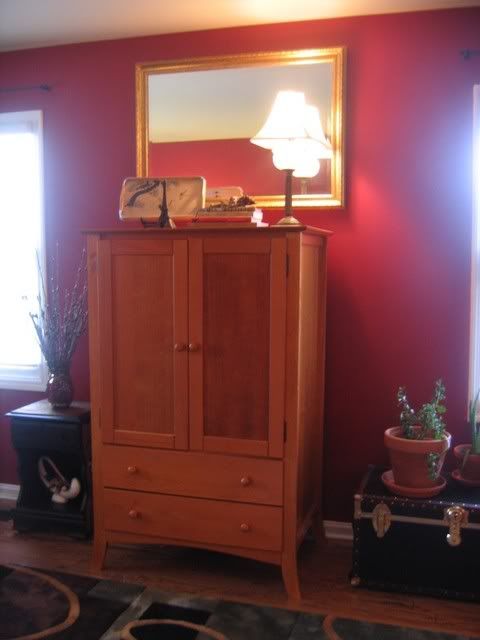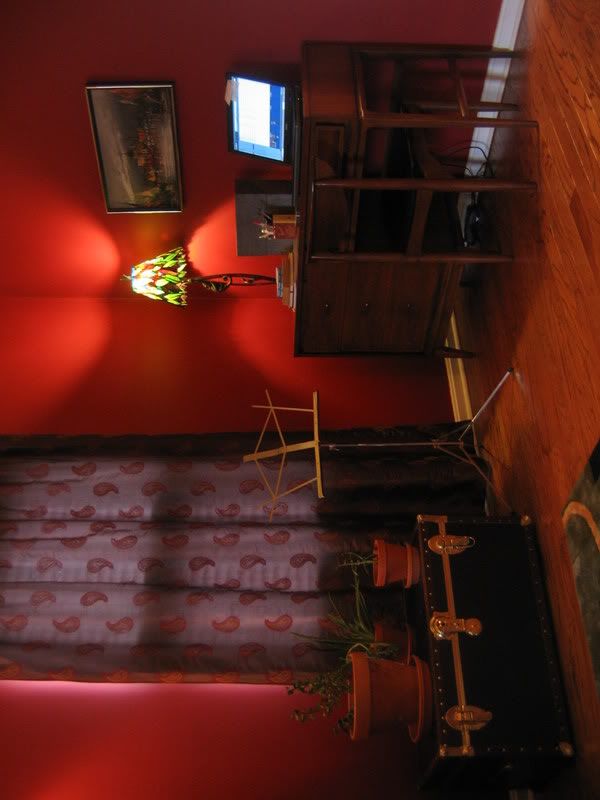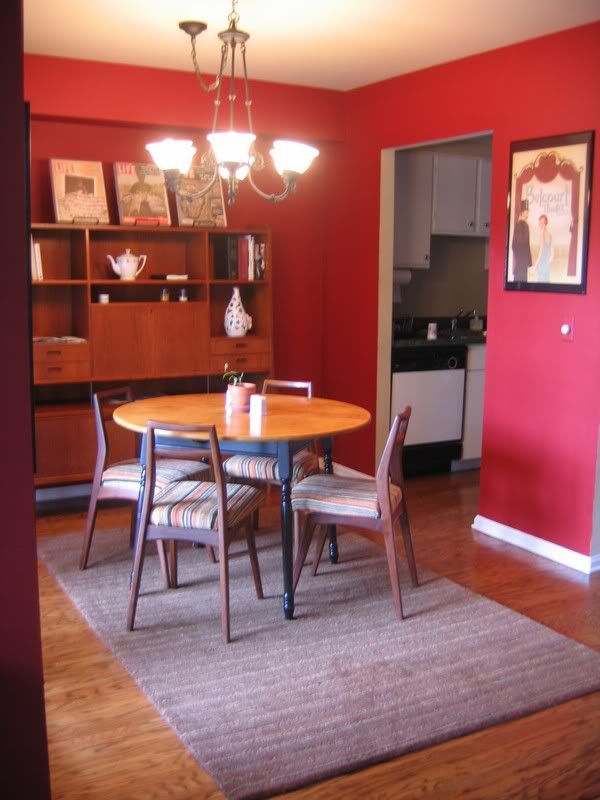 This icky striped 70s fabric had to go.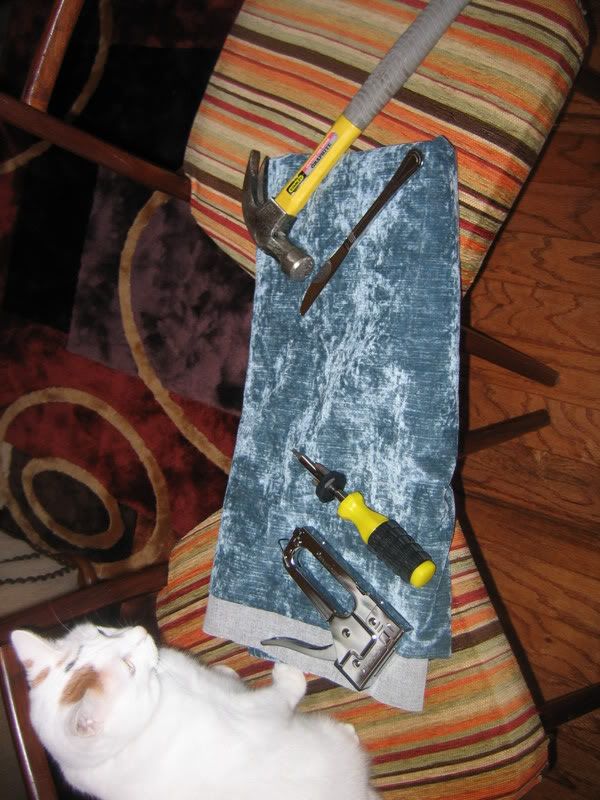 I assembled the materials: Fabric, a staple gun, and a screwdriver. I tried using the hammer and the knife too, but the screwdriver worked best. The cat is optional but highly recommended. :)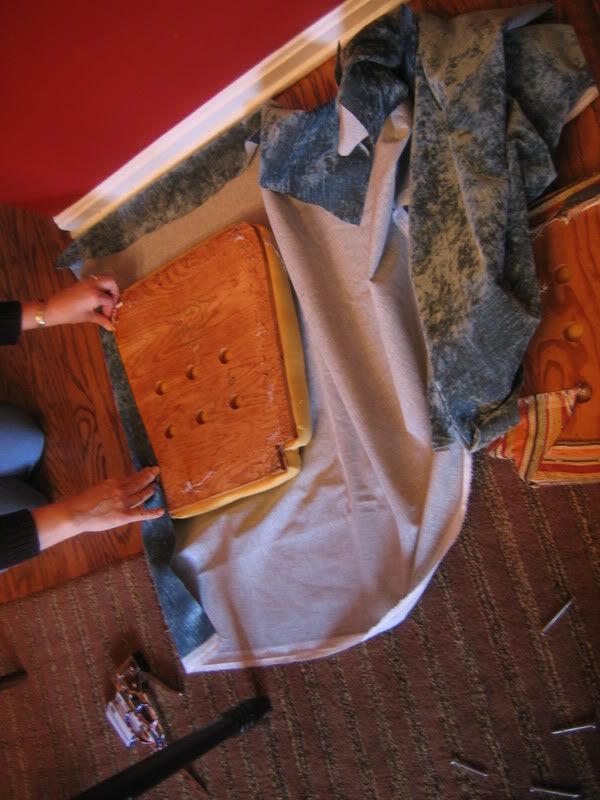 I unscrewed the seats from the chairs and used the screwdriver to pry out the staples that held the striped fabric on the seats. I measured the fabric...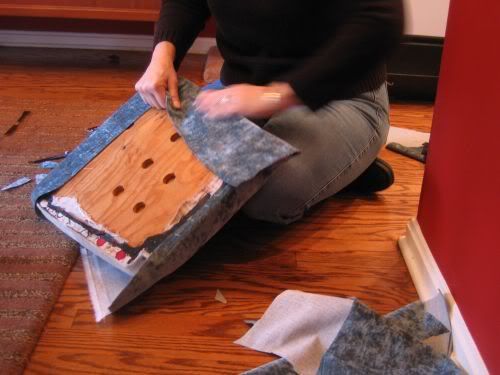 ...and stapled it into place.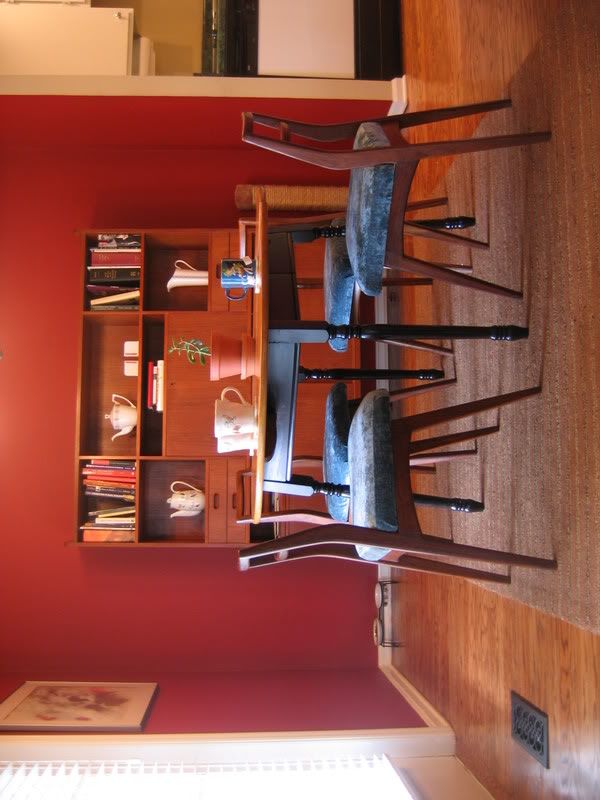 No more vile 70s fabric! Yay!