I finally got my new loveseat, after lots of complaining to Urban Outfitters and dealing with crazy inlaws. My apartment isn't actually clean right now (though this corner is), but when I walked in my front door today, I thought my joy would be worth sharing.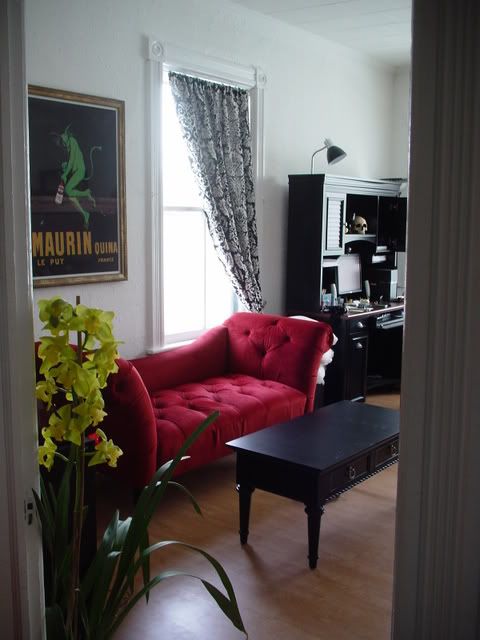 This photo pleases me so much, I'm actually thinking of keeping those curtains, even though I previously wanted to change them to something like these.
I like the idea of the red on red because my furniture is all black and I don't think my landlord will let me paint. It lets me bring in color (I love jewel tones and rich textures). Maybe it would be too much? For reference, I have HUGE window on the other side of the room (it's a studio). I would keep the single panel on the smaller window and use two on the larger one.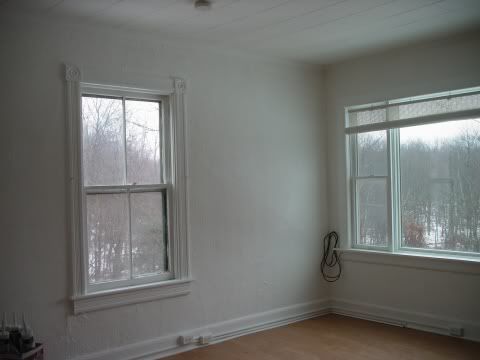 That was from before I moved in. Your thoughts would be appreciated.