hi all. here are pictures of my bedroom and living room.
this is my living room. it was made over by design on a dime, a show on home & garden network, in august of 06. the episode is yet to be aired. but luckily, the host (kristan cunningham) and i have the exact same taste, so the end result was perfect. behind the blue chair is the rest of the big wooden thing they made me.. it holds my record player and stereo.
(desk area. not pictured: the shelves above it that hold magazines, books, cds. this picture was actually taken when
my room
was first made over.. that phone is long gone, there's now a printer below, and there's tons of stuff now on my desk haha)
(view from my couch)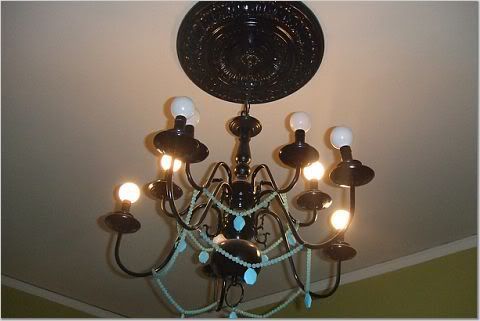 (the chandelier i asked for that they gave me.. the beading was an addition made by kristan)
(the optical illusion looks into my kitchen and out the kitchen window)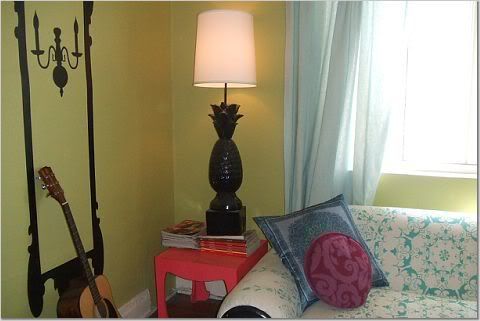 bedroom: (all designed by me)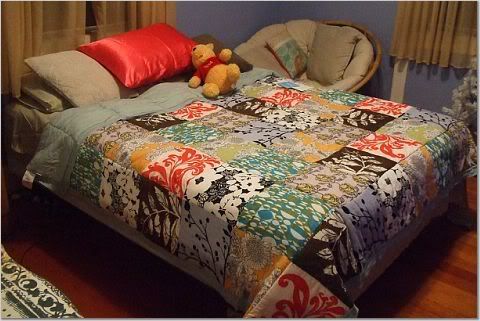 (almost 23 and i love my winnie the pooh from disneyland, haha)
(the window behind my bed, circle chair, aaand.. little embroidered canvas from urban outfitters)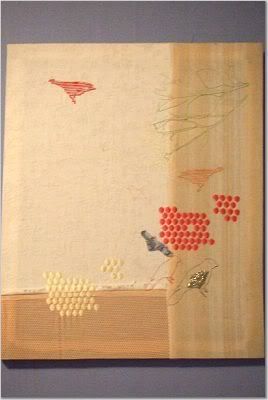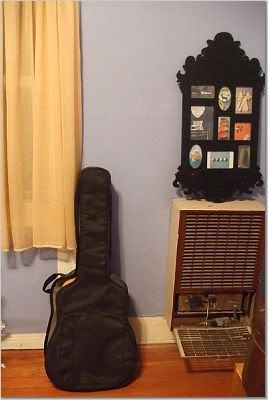 (this is one of my bedroom windows, the heater, and decorative piece i found at urban outfitters for $5, also a guitar that i never see)
(inside are pictures i cut out from an anthropologie catalogue)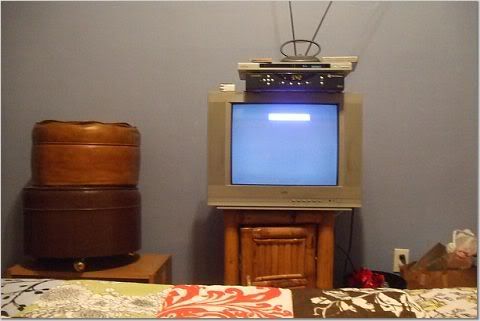 (if you're sitting on my bed.. this is what you see. the ottomans are in the process of being thrown out by the way, as well as the trash on the other side. i need a decent tv stand :[)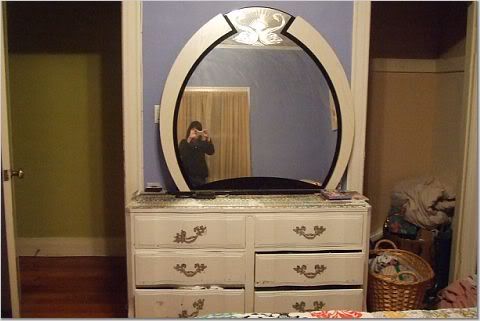 (my dresser.. also from urban outfitters.. i have a sick obsession. i found it for $50 and dragged it all the way up one flight of stairs.. wasn't easy. the mirror i found on the side of the road)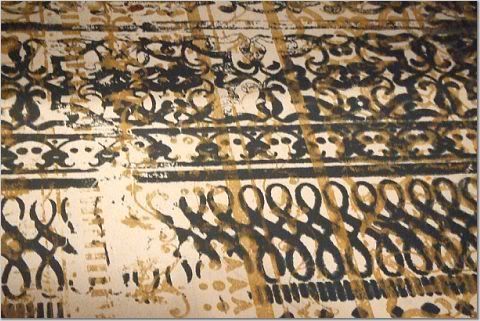 (detail of dresser)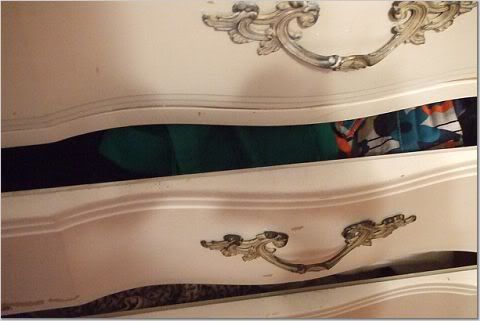 (my closet.. which consists of about 100 dresses :/)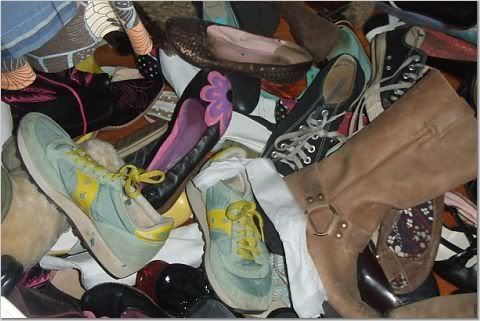 (aaand.. the floor.. which has a big pile of shoes.. the place i'm the messiest) aaaand... me: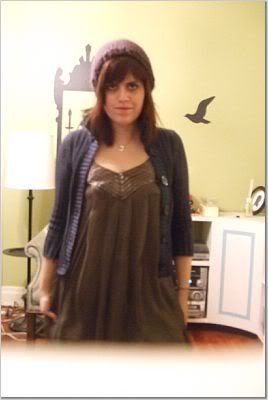 sorry it was so long!