I moved to Michigan and got all new bedroom furniture. I like it much better than my old room. Sorry for the crappy pictures, I had to use my cheap, old camera because my new, snazzy camera died & I can't find the charger.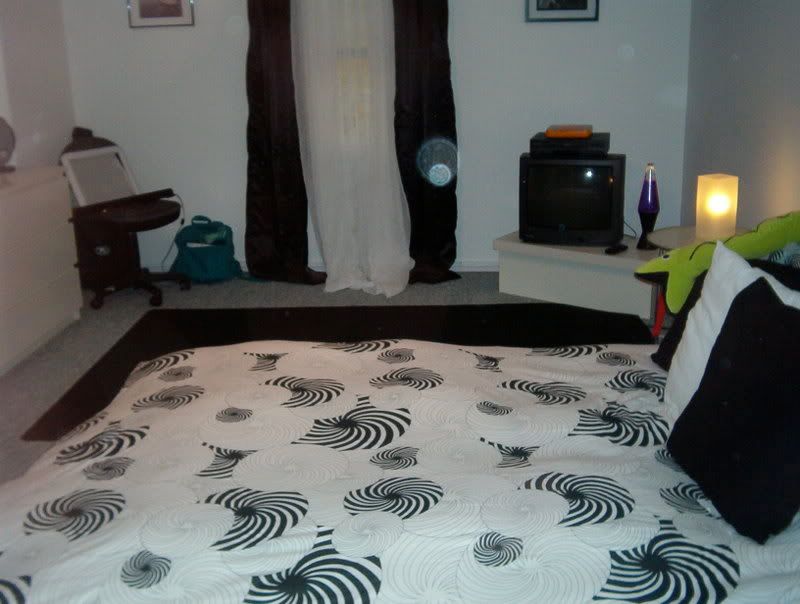 What you'd see walking in the door.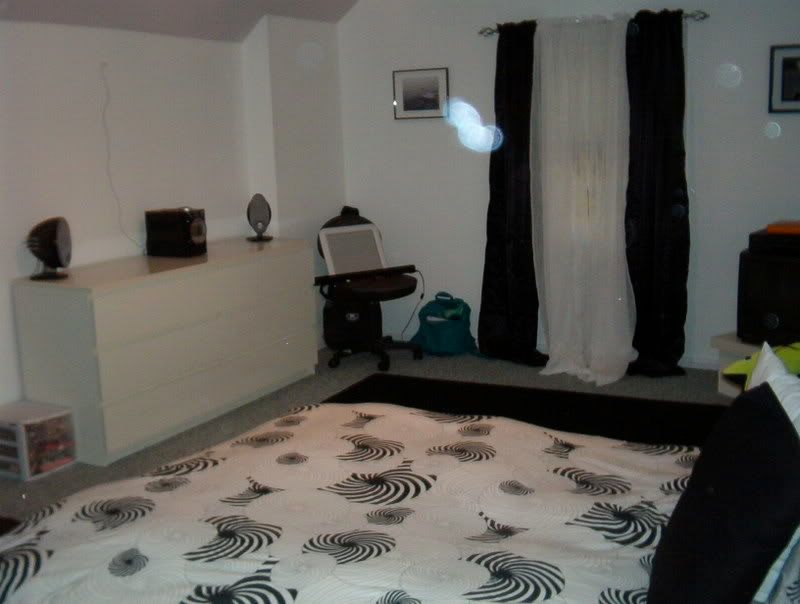 Dresser.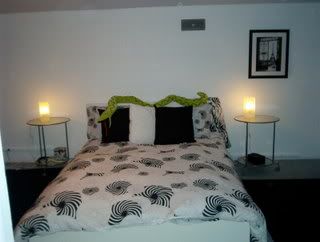 Bed.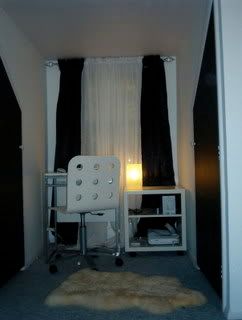 Study area. Yeah, my walls are super bare. I haven't unpacked any of my posters yet.