EDIT: I just added descriptions & a picture of me in my old room. I know... very late, but whatever :P
Since I'm on break, I decided to stop being lazy & fix up my room. I just got that couch 1 1/2 weeks ago at ikea :)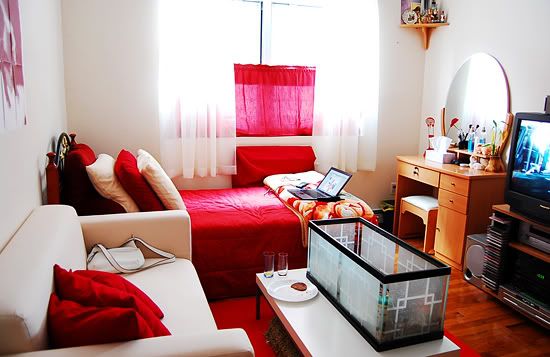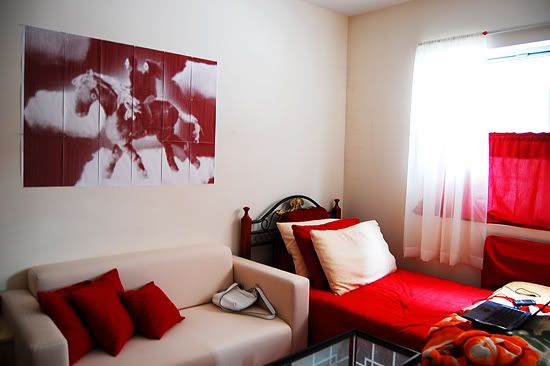 Science of Sleep rasterbation <3 held up with tacks & tape.
the red thing under my window is where my air conditioner is. my mom made that cover for me to hide it :)
oh, and there's my lovely macbook :D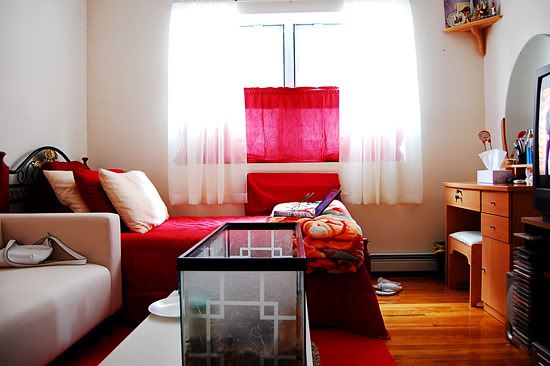 i have an adjustable curtain rod that i pull down during the day & up during the night. i live on the first floor and people are constantly walking by my window, so i don't like parting it.
that's my turtle, shredder, in the tank. i temporarily took out the water & placed him in a smaller square thing inside the tank because he wouldn't eat before :( he's okay now though, so i'm putting everything back in soon.
oh & i absolutely love that vanity. i spend an hour every morning getting beautified in front of it, hah.
the corner shelf up there holds up a bunch of religious knick knacks.
in case you were wondering where my closet was :P those are frog knobs, btw! haha. i also put up really cute red coat hooks in the corner. my hoodies and jackets are hiding them though :/
and you can't see it, but my bright orange lomo camera is hanging to the left side of the closet :]
there's my tv, one of the speakers that i never use, and my old CD collection (i haven't bought a CD is ages). not pictured is the dvd player, vcr, and cable box.
oh, and there's my terribly outdated desk that i never use. i was going to get a new one, but i figured i'll just save money and keep this to hold all my junk. i definitely need a new chair though.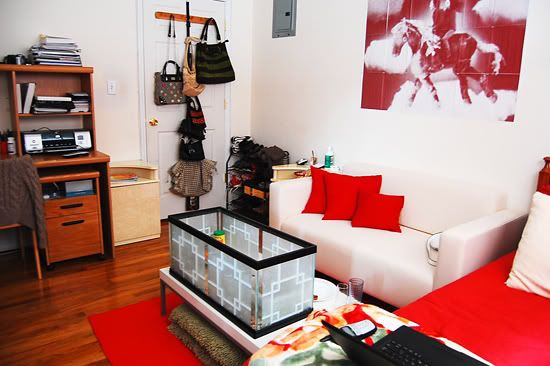 i have 2 side table things with tons of random things inside of them next to the door & the couch. they were actually bedside tables for my old bed, but i got rid of the old bed because it was way too big for my room.
a few of my bags and purses are hanging on the door. i have too many huge bags & totes and they looked so cluttered hanging there, so i put most of them in my closet.
next to the door are my shoes :)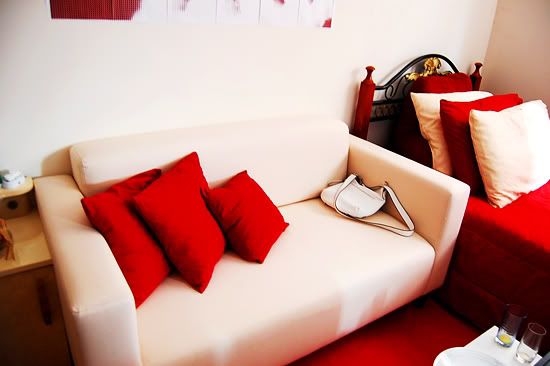 beautiful klobo loveseat from ikea! just got the red throw pillows last week. the red carpet under the couch is also from ikea.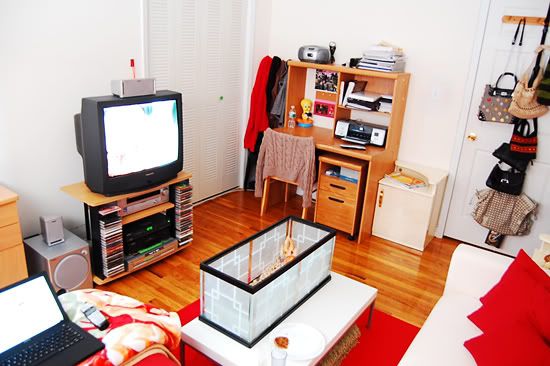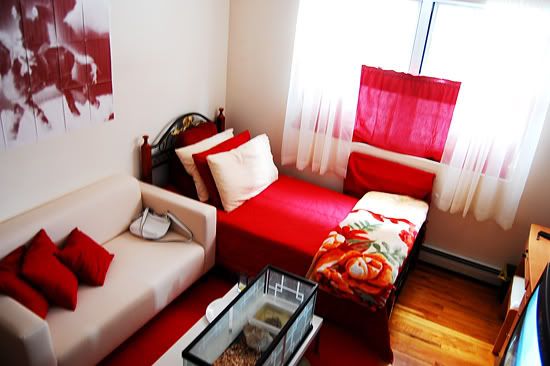 these next ones are from the first night I finished fixing it up, before I got the red throw pillows for the couch.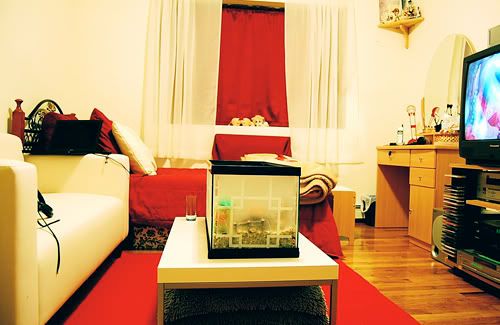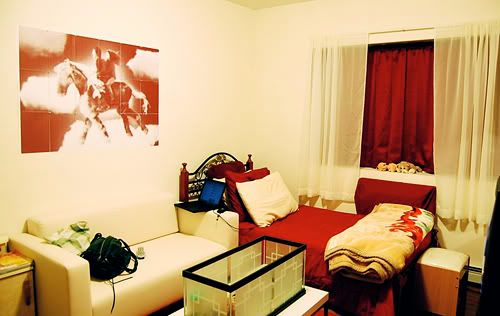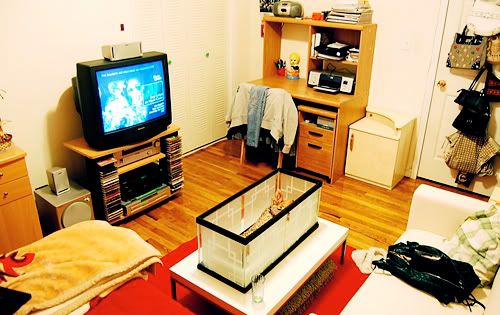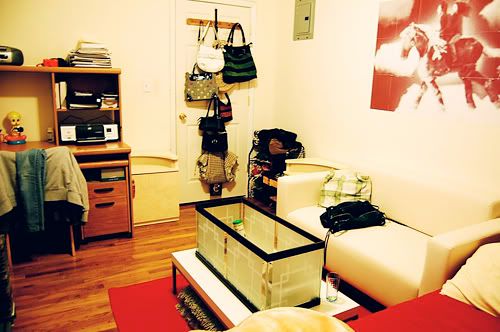 i have really warm lights, so that's why these pictures are so yellow :x
here's me in my old room... notice the humongous bed behind me.