I was going for a beachy kinda motif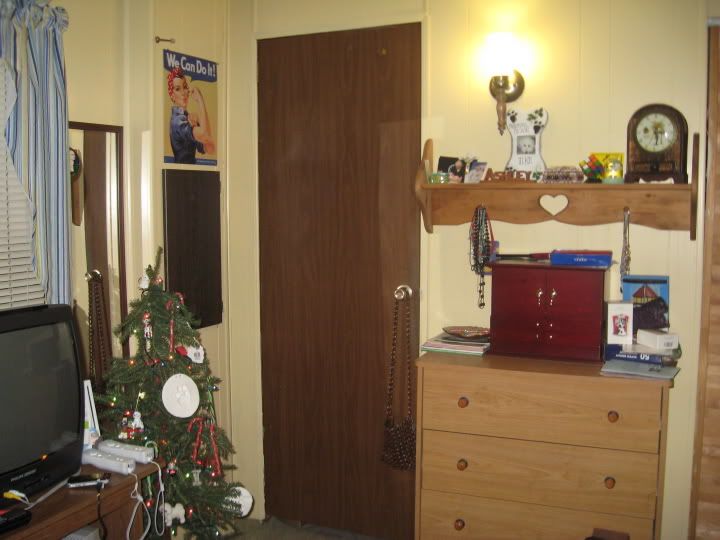 Obviously the back of the door... my dresser and a bunch of junk on it. You can also see my small little Charlie Brown tree...
She's awesome, don't ya think?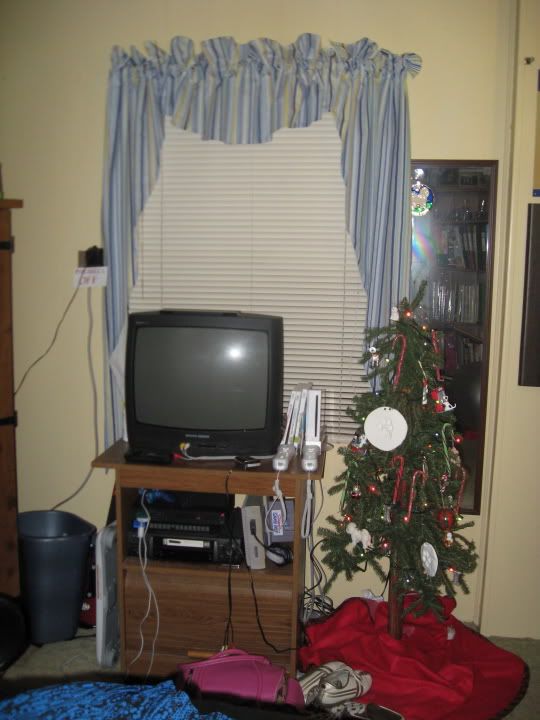 Wii :)
My computer armoire with my comfy ass leather chair!
Night stand and part of my bed. Notice my Countdown to the End of Bush calendar :)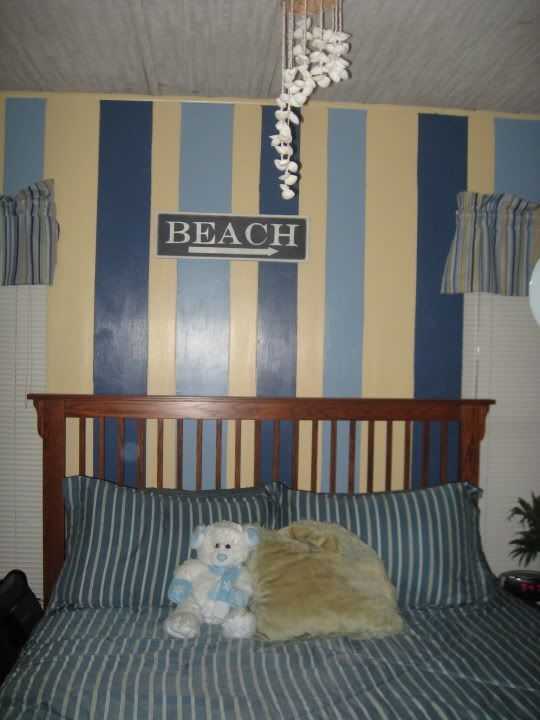 I love this wall. Check out the seashell thingy hanging from the ceiling too!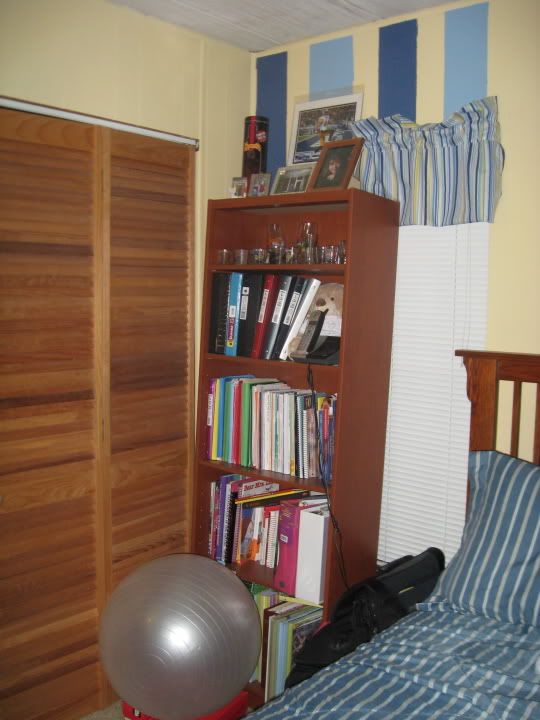 I'm a Reading Specialist... so yeah, I have books... upon books, upon books. This bookshelf is about 1/8 of the books that I own.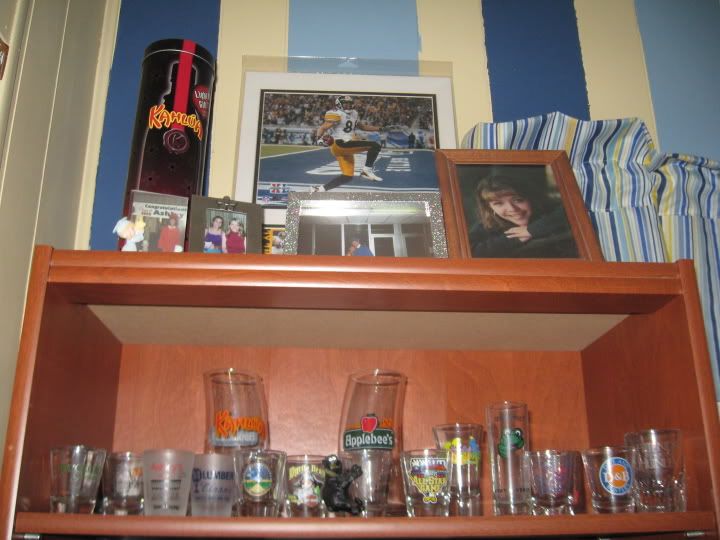 Now for close ups. Some picture frames, a Kahlua canister * ;) * and a sweet pic of Hines Ward GO STEELERS Also we have some fun glasses and shot glasses... I've started a collection. And no, I'm not really much of a drinker.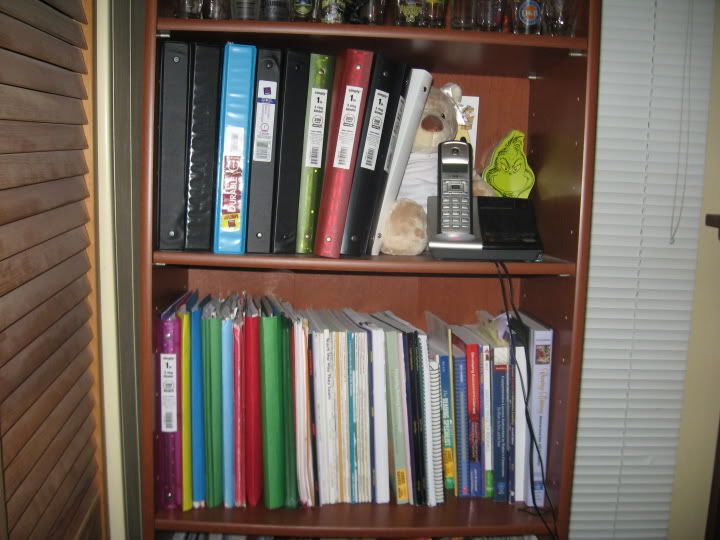 Just school binders and textbooks I've kept through the years.
Scrapbooking stuff among other books... Scattergories... one of the best board games ever!!
Finally a close up of one top of my computer desk. I've got picture frames, candles, a fake plant, and some knick knacks. And that concludes our tour. Exits are to your left and right.