some piccys from region 3 or 4 (Minneapolis, MN)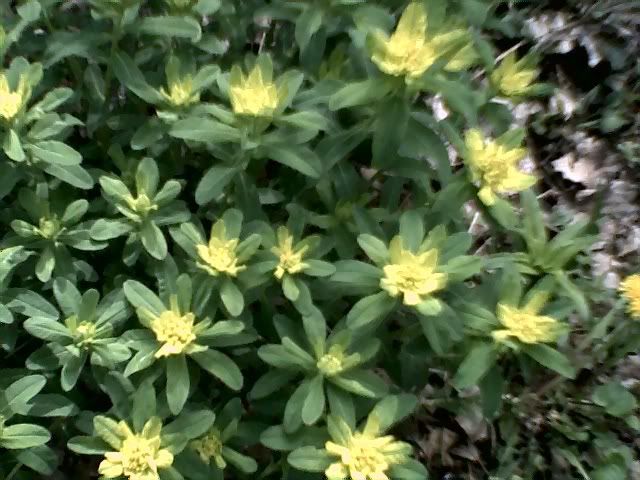 isn't it pretty?? I'm debating on getting a Japanese Spurge for some of my shady spots... since the dragon's blood didn't do as well nor does the green version of that..... and I already found some vinca vine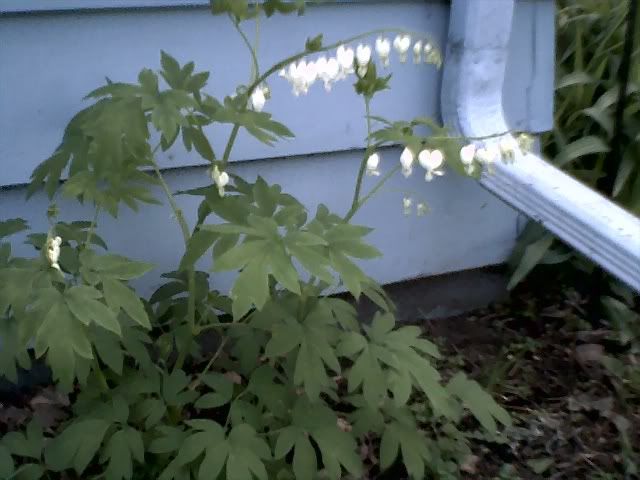 I love my Cub Foods (well... one of them had this, along with a bunch of perennials that looked cool, but I was afraid next year they'd look like weeds and I'd yank them... i.e. they had a multicolored clover)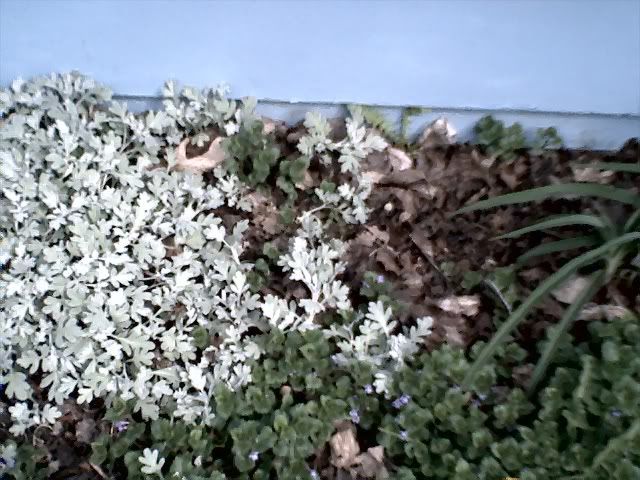 I love dustys and to find one that comes back year after year......!!!!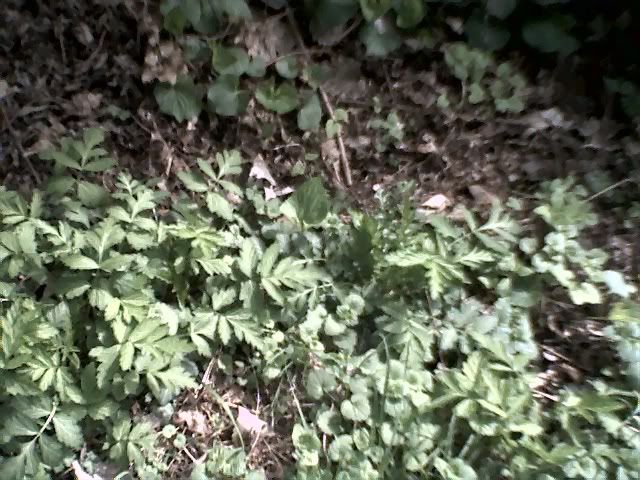 it's a weed b/c I didn't plant it... but I like it anyway, it can grow there, not too much else does.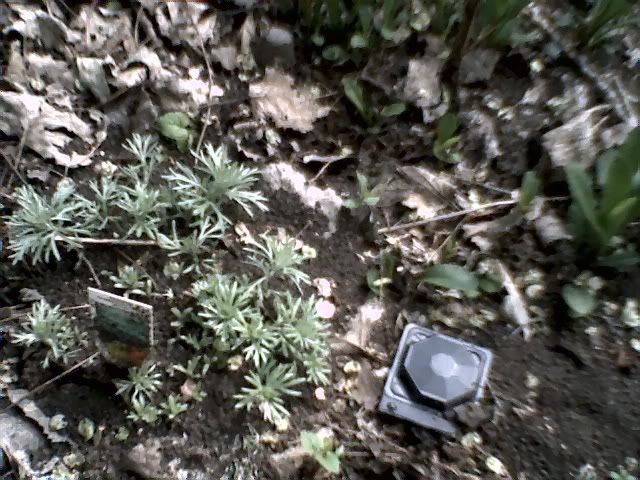 I was hoping the silver mound was like the weed I had seen around here, like around the bike trails, but I think I may just try to abduct one of the weeds since this poor planty is doing so poorly..... or maybe I should just take it out of the ant colony? one of my acquaintances said when her daughter admired her silver mound and she tried to separate it, it died... not like this one has a better existance though...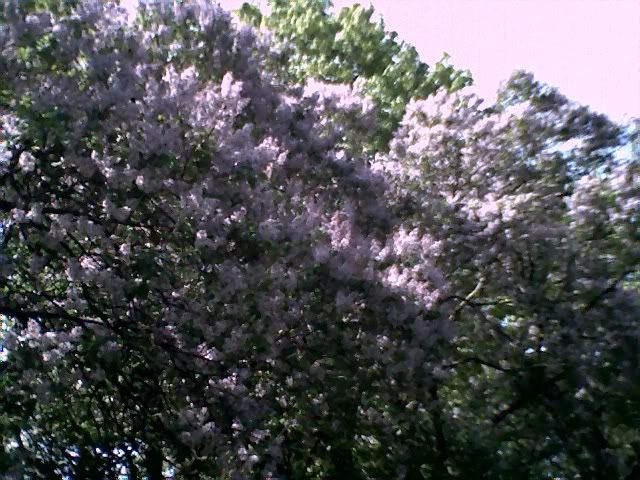 my rotten neighbor decided to cut down nearly all of his on his side of the fence... I'd buy more but they take so long to grow/bloom and I've heard the roots will go crazy now and send up shoots everywhere.. hopefully mostly on MY side of the fence! until then I put so many morning glory seeds out...