Hi there everyone! I'm Tamara and I live in NYC in an apartment with no outdoor space. I grew up in "the country" with a large fenced in garden (instead of a pool, quite some annoyance in that area, though not much) and many potted plants. Now that I have my own place, I want to keep the green alive in my own place. My boyfriend (who lives with me) bought me a Zebra Plant and it has been doing very well in our northern facing window (the only window suitable for potted plants). It's grown double in height and we've had to repot it once already and it's not even 4 months old! It even got a sort of flower last month! I have since bought already potted herb pots of parsely and basil (two favorites!).
So my questions are:
1 What other plants will do well in a north facing window? I'd love some flowering plants and lush green plants. Easy to care for is a bonus (boyfriend will be taking care of them all summer whilst I am away).
2. Will herbs do well with minimal sunlight?
3. Should I repot my herbs into bigger pots? They seem a little crowded and like there is not enough root room, but I'm not sure.
4. Have any of you tried pot hooks (like these
http://www.hangapot.com/easyinstallation.php
) to put plants on the wall?
My zebra plant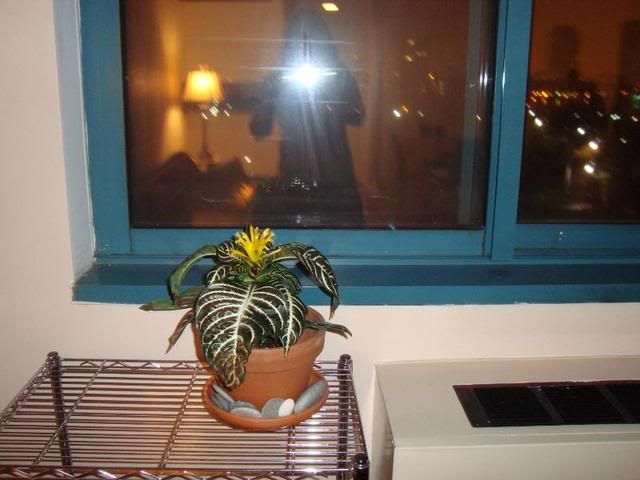 It is SOOO much bigger and prettier now! That was when it had it's yellow flowerlike thingy up top. After I pinched it off it shot up 4 inches or more!
Also, does anyone know what kind of tree this is? I see a bunch of them in Central Park, NYC, and just LOVE it.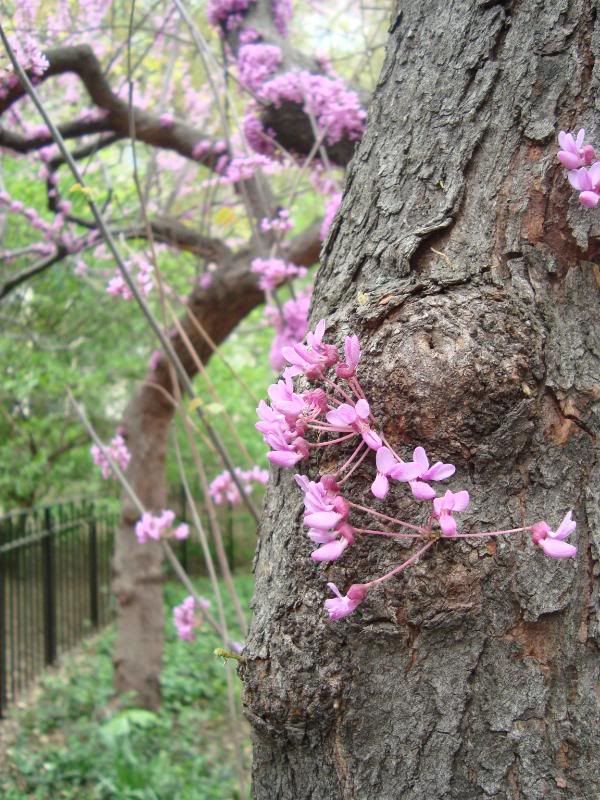 The entire thing is covered in these gorgeous little pink flowers and no green leaves that I can see, though maybe it will grow green leaves later in the season?