For those of us that are still in school and need some decorating tips for the dorm room or apartment, here is my on-campus apartment! I've been waiting to move in so that I could post my pictures in this community and I'm so excited to finally get to do it.


I just moved in last night and took pictures that night, so there's still stuff sitting on the floor that has yet to be unpacked. Also, Photobucket is being a jerk and even though I rotated some of these pictures, they're not upright in this post.



This is the entrance



View when you first walk in the living room. The posters above the couch were a dollar each at Dollar Tree, the two pillows on the couch were $15 for the pair at Sams (they're really nice quality), the rug was free because someone was throwing it out last year at my old dorm and I snagged it, the lamp was a yardsale find (also extremely good quality), and the pillow on the chair was from Goodwill.



This is sitting on the couch, looking at the front door. Everything looks a lot cleaner today because I picked up the crap on the floor. The flatscreen TV was $125 on Craigslist and the curtains were $4.50 each at Walmart!



Looking into the dining room area



Dining room into kitchen view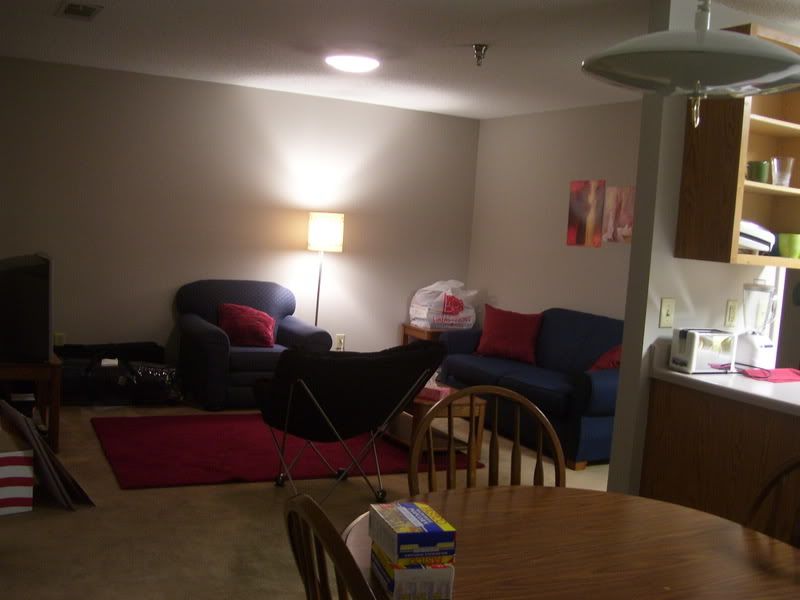 The whole front room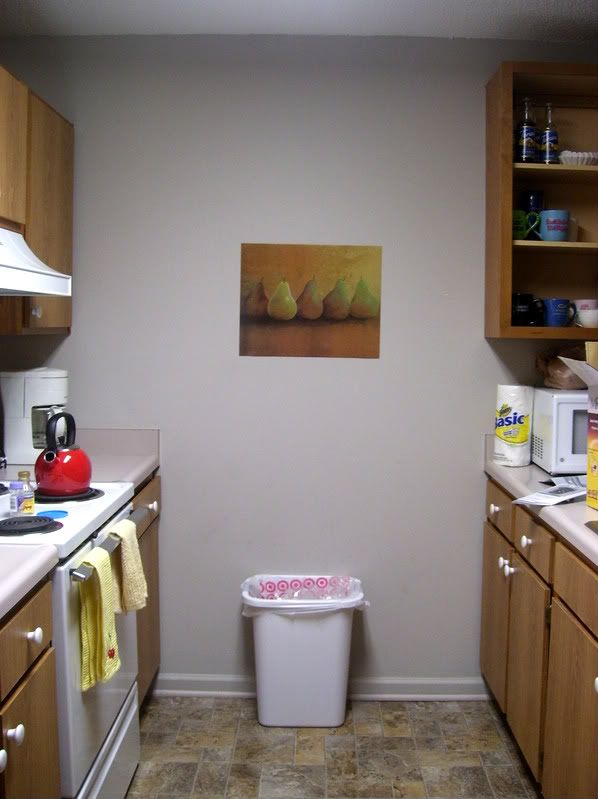 Another $1 Dollar Tree poster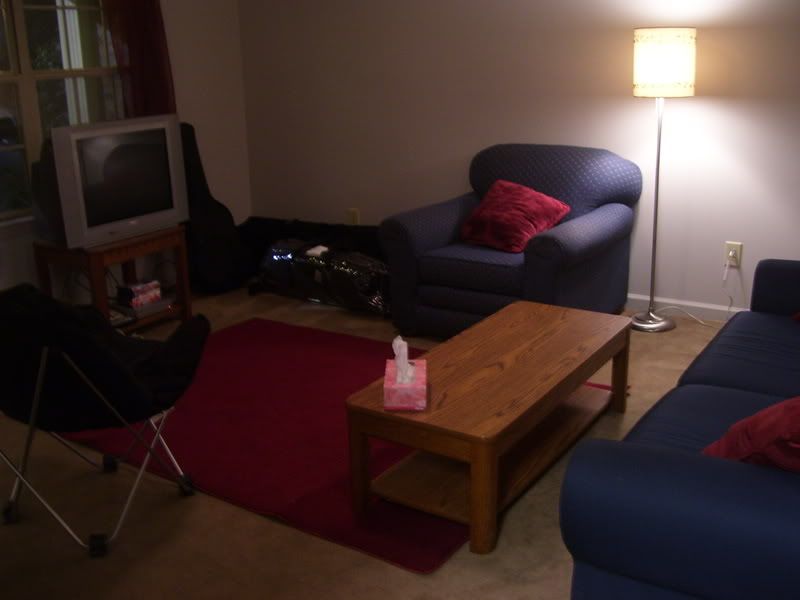 The living room again. I swear that lamp is so cute, you just can't see it very well in these pictures.



Little bathroom for anyone visiting. ($1 Dollar Tree Poster)



Entrance to my magic bedroom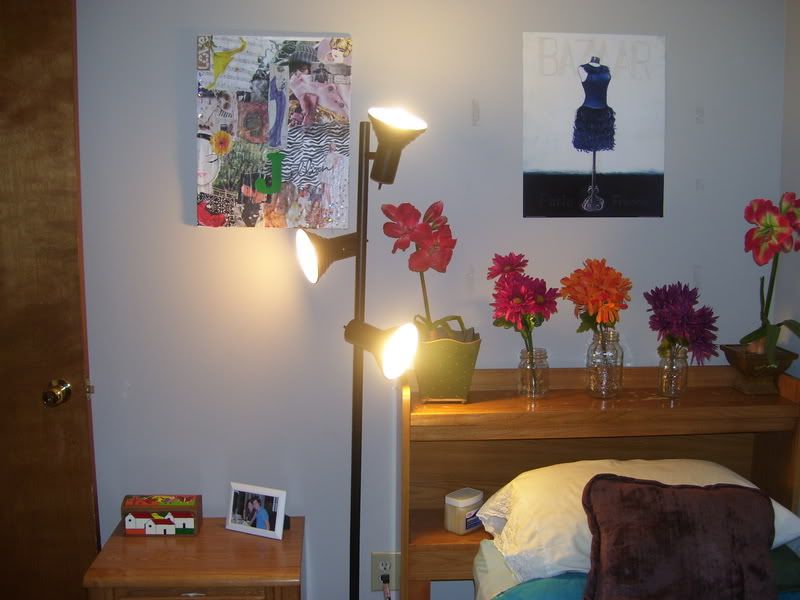 Closer look. That lamp was three dollars at a yardsale.



My best friend and I had a collage night where she made me this and I made her one that's now hanging in her dorm. The canvases for the collages were only $5 at Biglots! Last year I bought a canvas at Michael's this size for $20!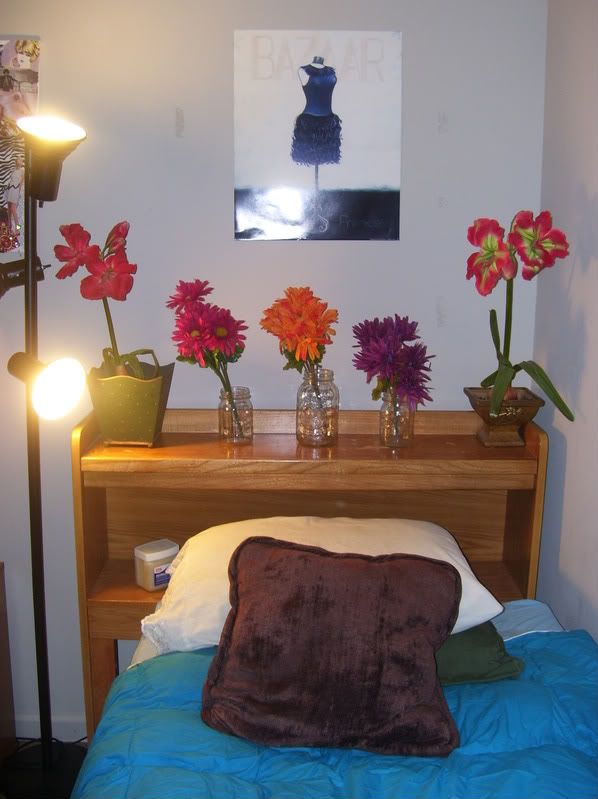 My favorite! The two big flowers at either end of the headboard were free at a family yardsale, the three jars were just sitting around my house, and each of the bouquets that I put in the jars were only $1 at Deals. The poster is from the Dollar Tree.



The wall to the left of my bed.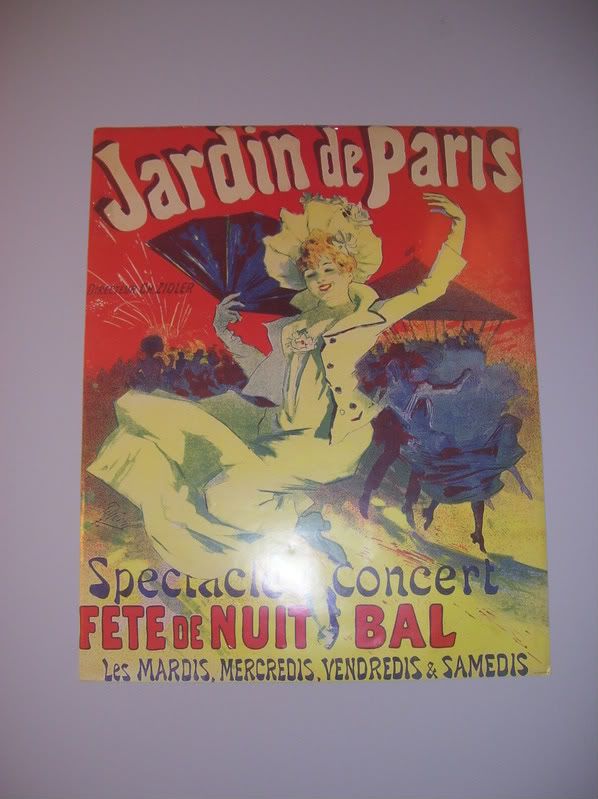 $1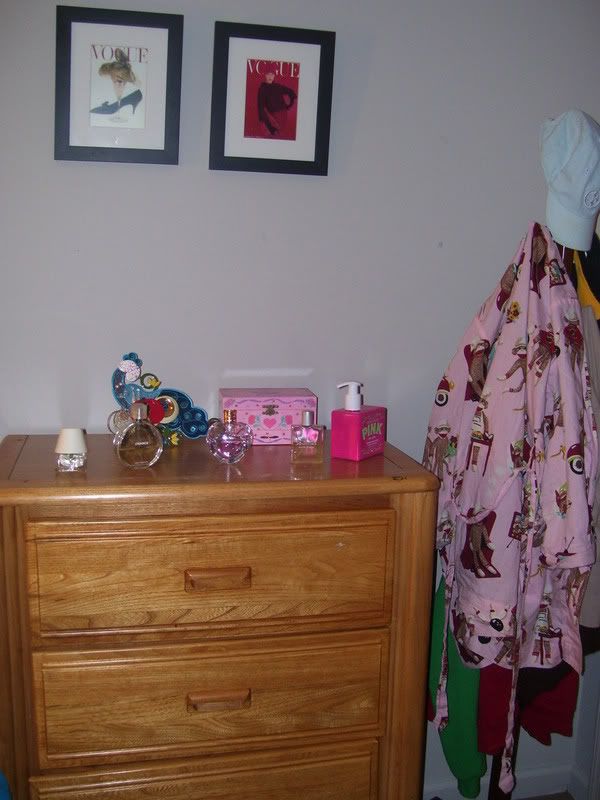 Continuing along that same wall, my little vanity area. Coat rack made by my grandpa.



Perfumes, neat little peacock that holds my earrings (my friend was throwing the peacock out and I asked her for it)



Given to me by my boyfriend's wealthy cousin who was getting rid of stuff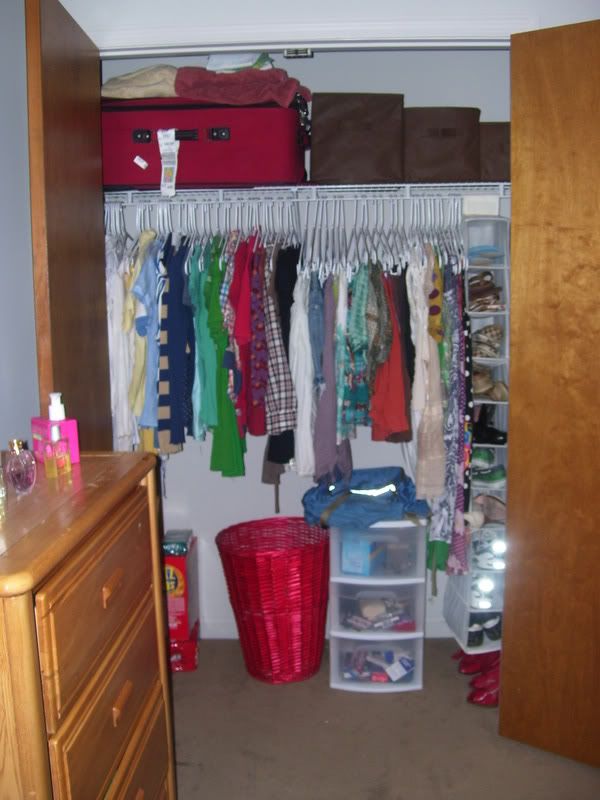 GORGEOUS closet! Living in a dorm is all about storage: The red suitcase holds a smaller travel bag and my hidden alcohol, the three brown boxes were $12 at Walmart and hold my sunless tanners (biggest box), headbands and hair accessories (middle box), and chunkier bracelets and necklaces (smallest box). My clothes are color coded according to catagories: shirts, skirts, and dresses. Can you kind of tell?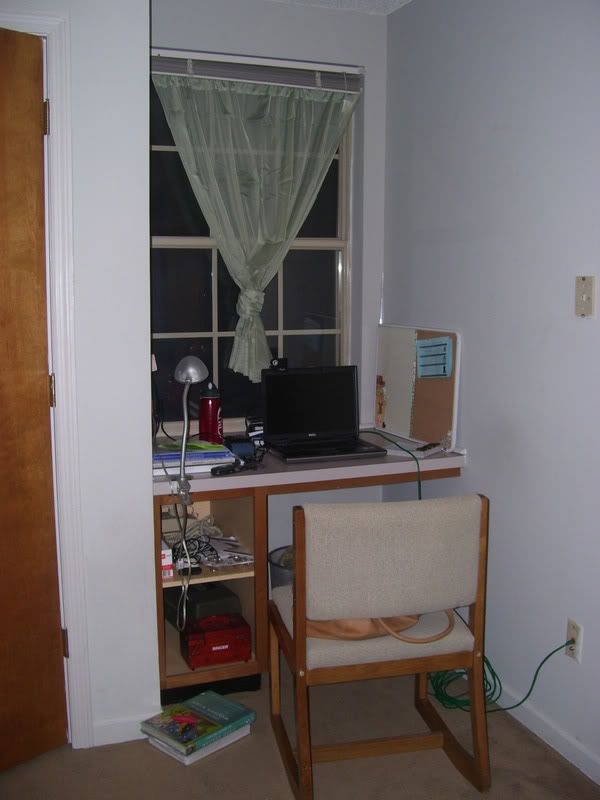 Desk area (looks a lot better today after I organized it)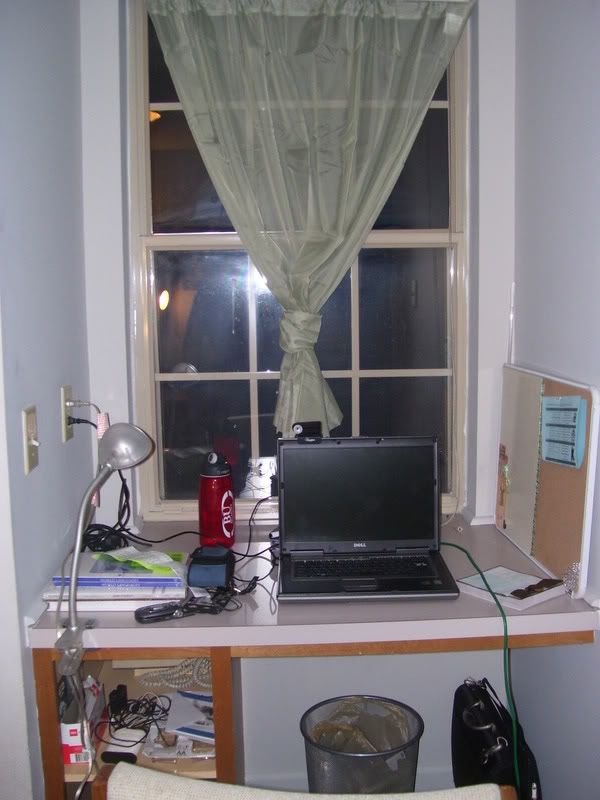 Closer look



A little detail I put on my dry-erase board



Again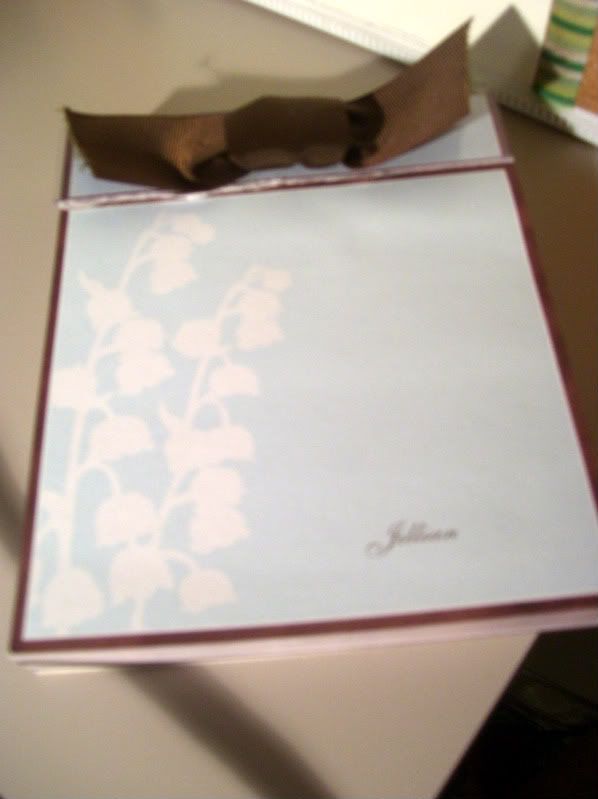 Personalized stationary given to me for graduation last year



Double sink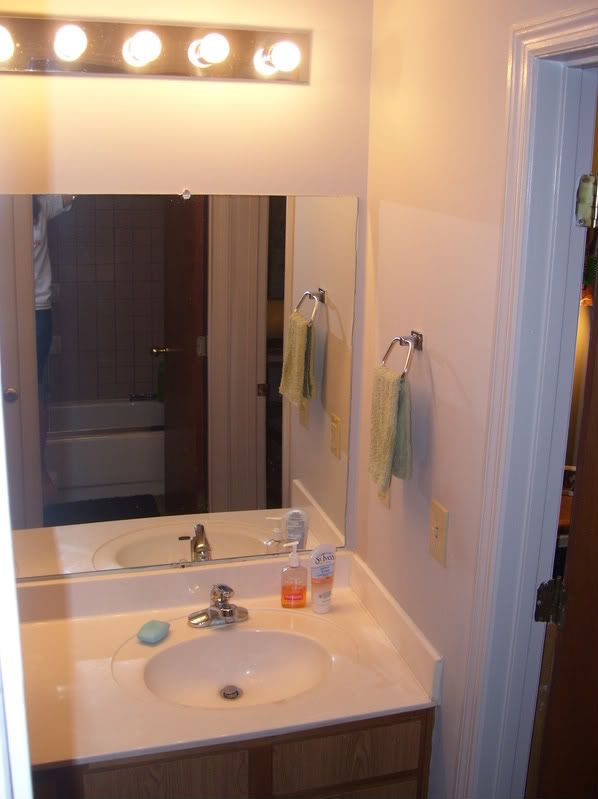 My side of the sink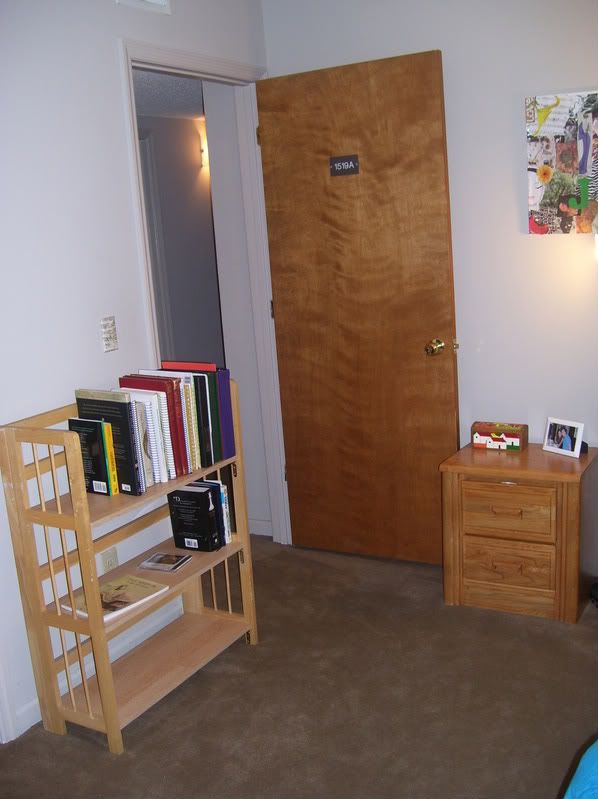 Exiting my room. I brought that bookshelf from home.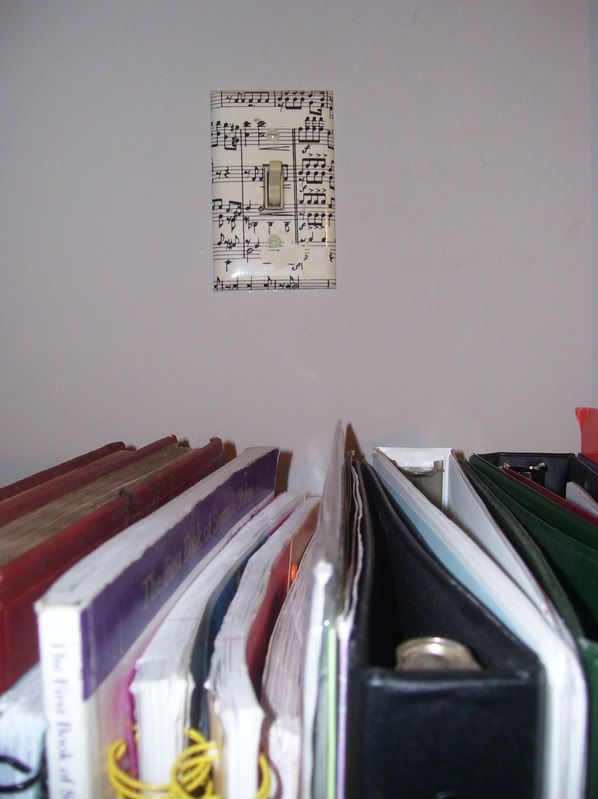 Whoever lived here last year left this and it's fitting for my room because I'm a music major! Woo!

Thank you for taking the time to look at my little apartment! I hope it's helped anyone living on campus or who can't put nails in their walls or really change anything. Now you know how much you can do on a tiny budget. LOVE THEM YARDSALES! I love you guys and this community!